Our People
We hail from all countries and all areas of expertise; analysts, marketeers, brand strategists, developers, designers and writers. We draw from a wide pool of talent and there is certainly no set type at 80 DAYS.
Many of us come directly from the hotel and travel industry while all of us are truly, madly, passionate about travel and hospitality. Collectively, we are a formidable team.
Discover some of our favourite travel stories below.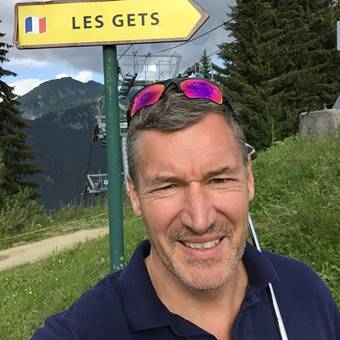 Having a sundowner with friends and family whilst in Laikipia, Kenya. As the sun set near a watering hole, over 100 elephants came out of the trees to drink and play in the water. The best natural high you could ever experience. Amazing.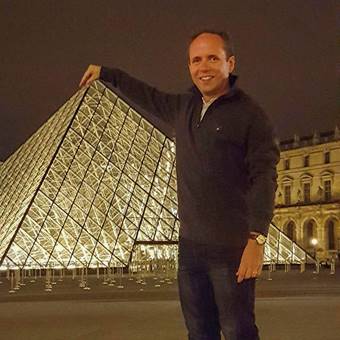 One of my favourite places to return to is the courtyard at the Louvre Museum. During the day it is impressive, but at night-time (when the crowds have gone) it becomes simply magical.
If it wasn't for the occasional distraction from lights of the Eiffel Tower and the Tuileries Gardens, I would stare at the illuminated Pyramide du Louvre for hours.
You can't walk away without looking over your shoulder to take one-more-final-look (or the occasional photo!).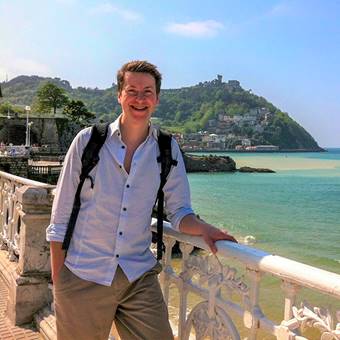 Back in 2012 when we were expecting our first child, I surprised my wife with a 'Babymoon' holiday to Bordeaux and San Sebastián (pictured).

Every menu in every restaurant in both cities was an eclectic range of red wines, soft cheeses, cured meats and fresh seafood … most of which poor Mrs McG couldn't eat! To top it all off, it rained almost the entire time we were in France & Spain... whilst back home in Scotland everyone was enjoying an unexpected heatwave.
It's the one and only holiday where I've tried to book an earlier flight home. We were miserable at the time, but can laugh about it now.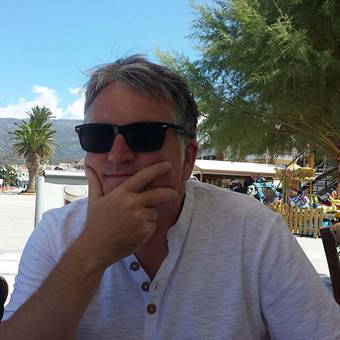 I was sitting in a café bar in Banos, (below the Tungurahua volcano), Ecuador and asked the Jamaican gentleman playing the guitar to the customers if I could have a go. I took the guitar from him, cranked up the amplifier and hit my first power chord – simultaneously the whole town's electricity supply went down and we were plunged in to complete darkness!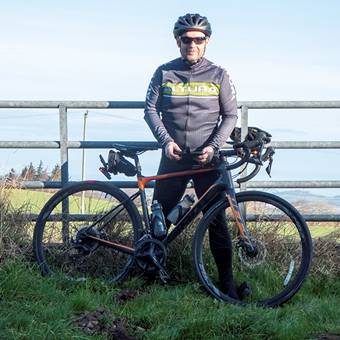 Out for a romantic dinner with my wife in Italy, and she decides to order our meal as she speaks a little Italian. It sounded really good to me, but the waiter responded (in English): "Sorry, we don't have cannabis toppings on our pizzas".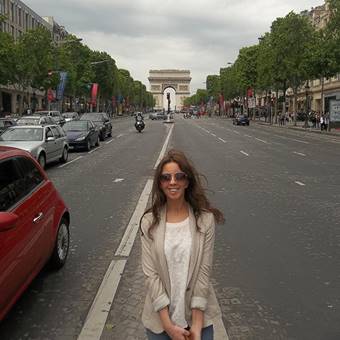 Coming from the city of Glasgow where the underground goes round in a circle – the subway system in Tokyo coupled with my terrible sense of direction was very challenging…and for some reason basic Japanese spoken in a lovely Weegie accent results in much laughter from anyone you try to ask for help!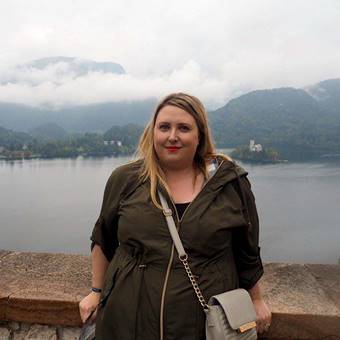 One of my favourite travel memories is visiting Spreepark – an abandoned theme park in Berlin.  It was quite an eerie experience, especially when the Ferris wheel started spinning slowly and creaking in the breeze.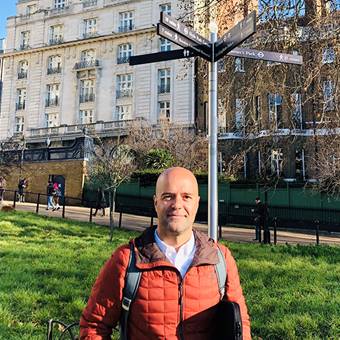 December 31st 2010 I was in Sydney, Australia. We woke up early and travelled to Bondi Beach where I met a friend who took us to a remote spot at the wilderness reserve there and we spent the day surfing the most incredible waves. In the evening we returned to the city to watch the fireworks over the harbour and the famous Sydney opera house. That was a good day!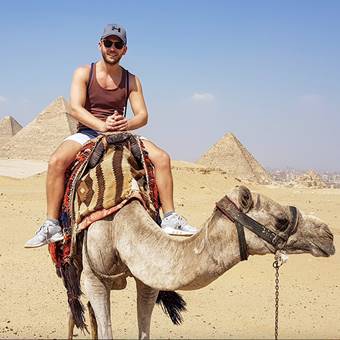 Having moved to Dubai in 2016, I quickly became amazed with how multi-cultural the city is; making friends with people from all over the world and learning about so many different cultures.  I no longer have an amazing view of Edinburgh Castle, but the year-round sun makes up for this tragic loss in my life.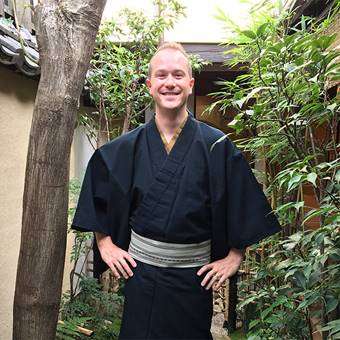 In October 2018 my wife and I travelled to Japan for our honeymoon. Whilst in Kyoto, we took part in a traditional tea ceremony which involved wearing the traditional garment (in my case a kimono). A Japanese tea master then took us through the ceremonial preparation and presentation of matcha (green tea). The tea was delicious and certainly packed a punch which after a busy day of sightseeing gave us the energy we needed to enjoy the Kyoto nightlife!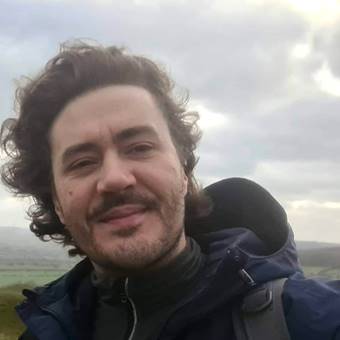 My partner, our Springer Spaniel and myself moved to a gorgeous little village in the Cotswolds in early 2020. With various lockdowns occurring since then we have spent most of the past year exploring our local area and very much living the staycation experience. Our summer holiday that year was a small group of us walking the entire 100+ miles of the Cotswold Way in just 5 days to raise money for charity. Beautiful scenery, great company, lots of laughs, and all for a good cause. Everybody loves relaxing in the sun next to a pool, but as travel memories go, that feeling of achievement and relief when we reached the finish line will stay with me for a long-time. And that first pint was quite possibly the best drink I have ever had. A well earnt refreshment.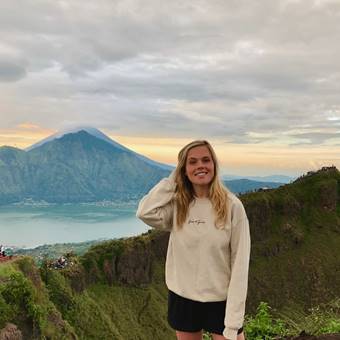 What's the perfect way to end a month of travelling around Bali? To climb Mount Batur, an active volcano.
After getting collected in the middle of the night, at around 4am we were equipped with head torches before heading to the base of the volcano – it's a strange feeling starting to climb in the pitch black.
Two hours later we reached the top of Mount Batur to catch the most amazing sunrise. Quite an achievement before 6am.
However, at a staggering 5 ft 1, I'm not blessed with the longest legs in the world, so the hike was definitely not what I would call easy.
To top it all off, I lost my breakfast to some overly excitable monkeys on reaching the peak.
The 2.30am start, aching legs and no breakfast? Still absolutely worth it!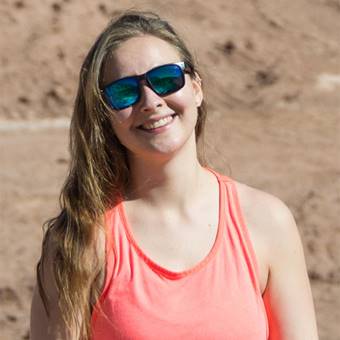 While working and travelling in Latin America, a friend and I rented bikes to explore Death Valley near San Pedro the Atacama, a town set in the Atacama desert in Chile, the world's driest desert. We set off for a quick cycle on slightly questionable looking bikes and, of course, firstly got lost in another valley. Then halfway through the Death Valley (when we finally found it) my bike pedal decided it no longer wanted to stay attached to the bike. Repair attempts involving chewing gum failed. Going forward, the involuntary mode of transport was either pushing the bike up sand dunes or legs-up-in-the-air/one pedal cycling downhill. We (in contrast to the bike) made it back in one piece after 7 hours, just a bit dusty and dehydrated. The amazing scenery I witnessed in the desert (and the adventurous tale to tell) will stay with me forever.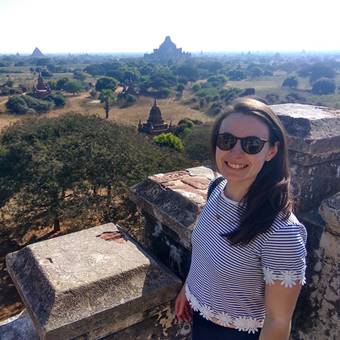 Whilst living in Hong Kong, I was really fortunate to be able to travel all over Asia very easily (and cheaply!). During the Chinese New Year holiday in 2017, I travelled to Myanmar for a once in a lifetime trip. It was truly the most beautiful place I have ever seen! One morning we decided to get up to see the sunrise over the temples in Bagan as it had been highly recommended by our guide who led us up onto the top of one of the ancient temples. Every day at that time, hundreds of hot air balloons take to the skies in Bagan and the resulting view is unbelievable. I'm definitely craving another big trip like this post-Covid!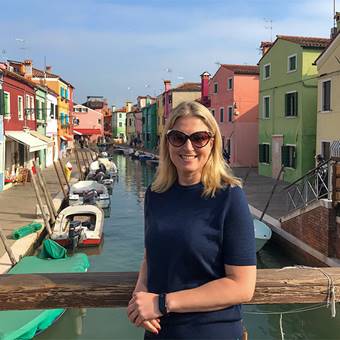 After university I spent a year backpacking in Australia and on the way home stopped in Thailand for a week. I saw the sights of Bangkok, did a Thai cookery course in Chaing Mai, rode an elephant and did white water rafting.
When it was time to fly back to the UK it was so hot I boarded the plane in shorts and landed back in Edinburgh to snow!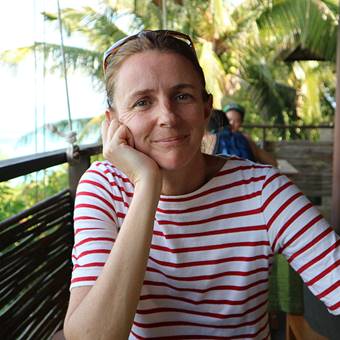 One of my most memorable holidays was to Thailand. It's postcard perfect islands, friendly locals and breath-taking scenery were difficult to beat. We spent several hours searching the night-market stalls in Bangkok for some trinkets to take home but a white-knuckle ride in a motorised (and highly-dangerous) tuk-tuk ended badly as we screeched to halt in front of luxury hotel and our bag of souvenirs flew out and were discarded across the road.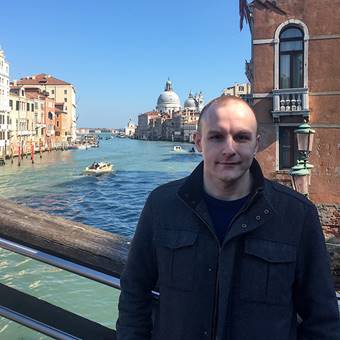 My wife and I spent our honeymoon in Italy, touring the North, from Venice to Milan.
During our time in Venice, we were enjoying a romantic sunset on the small island of San Giorgio Maggiore when a small film crew approached us and asked if we'd mind if they photographed us for a shampoo advert.
We were game for a laugh so said yes, but the irony that I might appear in a shampoo advert given that I'm follicly challenged was not lost.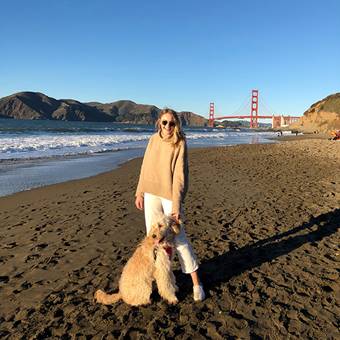 I did my undergraduate degree in Paris so I had many a long haul flights from San Francisco to Paris and I almost always connected in London. Through the years on these flights I perfected comfortable travel hacks, some of which include no makeup, lose clothing, the best neck pillows money can buy and a very messy bun. On one of my more particularly comfortable trips from London to Paris I ended up sitting in the row behind Margot Robbie… She's a bit more put together when she travels.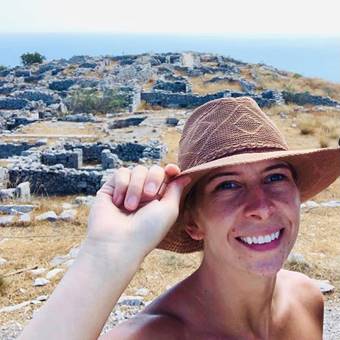 While visiting the magnificent island of Santorini, I was really looking forward to seeing the Vlychada beach with very distinctive wind-sculpted cliffs. Loved it when I got there. Absolutely stunning views! The beach was filled with tourists, couples, families… Great atmosphere so I decided to stay there for a bit longer after a day of sightseeing. It was later in the afternoon, so the sun was not that strong anymore. I decided to take a short nap and recharge.
When I opened my eyes, the view was slightly different… Kids were nowhere to be seen and adults were looking a bit different too. The vast majority of them were completely missing their swimwear! The clothing-optional beach caught me off guard but definitely made me remember the place.
I went back-packing in Thailand with some friends from university, and after 4 hours crammed in a sweaty van with 8 Thai locals and a chicken, we decided to go for a well-deserved swim in the Pacific Ocean. Everyone in our group put their hotel room keys and money in a watertight pouch, which one of my friends then put in his swimming trunks' pocket (safety first!). Unfortunately, the pouch was lost at sea and never made it back… whoever found it when it presumably washed ashore must have thought they'd hit the jackpot!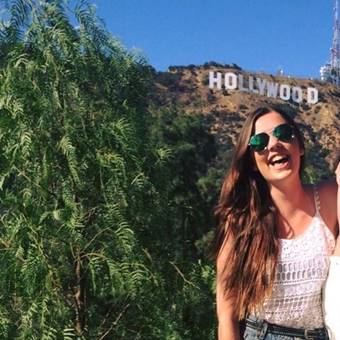 After 3 months of working at a kid's summer camp in Pennsylvania, some friends and I headed to the West Coast, where we found ourselves on Hollywood Boulevard in a run-down hostel dorm with no air conditioning (in mid August!)
As I was walking into the hostel the next day, I was approached by two "TV producers" who told me they worked for the Jimmy Kimmel show in the studios next door. They asked if I'd take part in a game show to win an upgrade to a 5 Star hotel at the end of the road. I was convinced it was some sort of Hollywood scam and showed no interest, but it soon became clear they were serious. Next thing I knew I was mic'ed up, speaking to Jimmy Kimmel and had bagged myself the luxury suite (Woo!)
Unfortunately, my time as an A-lister was shortlived and we had to head back to the Hostel after our 1 night of luxury, but my YouTube legacy lives on.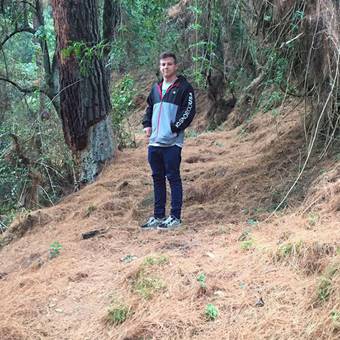 My friends and I joined my parents in the Drakensburg mountains for a week. On a warm (yes, warm) South African winter's day. We left my parents at the holiday house to go on a "short" hike. We were told about the trail but struggled to find it. Boys being boys, we decided to come up with our own pathway. It wasn't long before it got steep. Holding onto long grass and pulling ourselves up. Eventually, we made it to a steady gradient but soon encountered a rather big fence that we somehow managed to climb over.
Feeling quite confident after making it to the top, we took some pictures and made our way down, this time, sticking to the pathway. Once again, we were greeted by the same fence. We made our way over and continued to follow the path that soon disappeared.  We followed the river downstream, resulting in most of us falling in the river while my friend attempted to Tweet Bear Grylls asking for survival tips as he thought this was the end of us. 6 hours later we were back at the holiday house (no thanks to Bear Grylls) where my parents were in an absolute panic because they couldn't get a hold of us. We were just happy to have made it back in one piece. Needless to say, this was the first and last time we decided to stray off the path.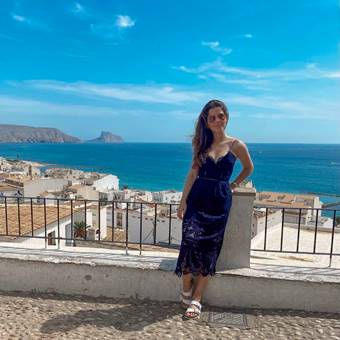 In 2021, after one of the many lockdowns we went through, I decided that a change in my work-from-home scenery would do me good. That is when I decided to spend a month working remotely from Spain. I split my time in between Alicante, Altea and Valencia, and whenever I wasn't working, you would find me at the beach either eating some sea food paella or grilled octopus (my favourite food).
When arriving in Valencia, I noticed that the city was very busy and with many tourists despite some COVID restrictions still being in place. As I walked along the streets, I spotted huge, colourful statues made of papier-mache around the city. I asked locals and they said I was lucky to be there for Las Fallas, a traditional festival held annually in commemoration of Saint Joseph with fireworks and parades. I joined the celebration and made friends along the way!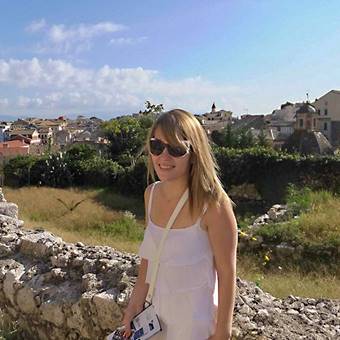 When travelling to Turkey, our flight had just landed and we heard Turkish music on the plane, but it continued to play once we were on the tarmac and inside the airport, which I thought was very patriotic. I soon realised that the music was coming from my auntie's old fashioned ghetto blaster which had tuned into a local Turkish station. We all started laughing, including all the passengers!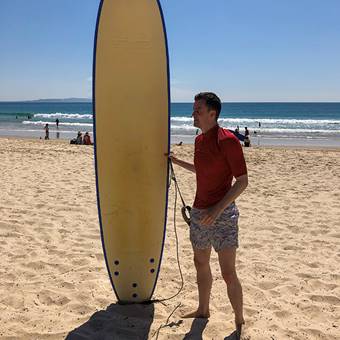 Learning to surf in Noosa, Australia. All was going swimmingly until I caught a massive 1 foot wave, fell over and twisted my ankle. I haven't graced the waves since.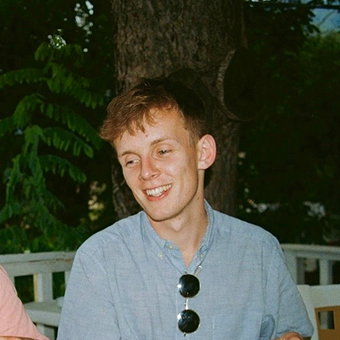 A few years ago, I visited the Albanian Riviera with a group of friends and after a sun-soaked week, we spent our last evening dining in front of a panoramic sunset. I, however, spent the meal eyes-fixed on my plate trying to decipher how anyone can successfully eat a langoustine.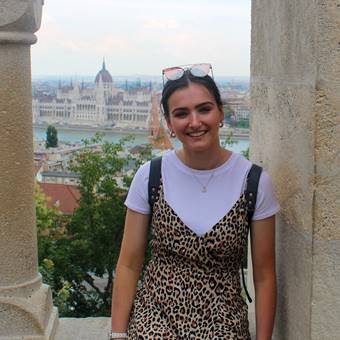 Whilst inter-railing across Europe for several weeks with friends, we visited the small town of Lake Bled in Slovenia. One morning, most of the group was a bit worse for wear, so I and one other friend decided to walk up to Bled Castle, which is renowned for its beautiful views over the Slovenian town and lake. After a strenuous up-hill hike we arrived at the Castle, excited to see the view. It is at this point that Megan, whom I've known for years, reveals that she is deadly afraid of heights. I don't know how I hadn't known this before. The view from the Castle has a very high vertical drop which only frightened Megan further. I then spent two hours convincing her to come over to the edge in order to appreciate the view. I refused to allow her to travel all this way and miss it. Eventually she did move slowly towards the edge. We then made the long walk home. It is safe to say our friends back in the hostel were concerned about our whereabouts.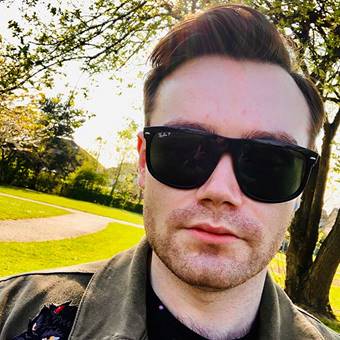 On a 3-week trip to Canada visiting family friends we all flew to Los Angeles and drove up the coast to San Francisco. After driving for over 5 hours, we arrived in a very wet San Francisco. After a few days of visiting tourists spots it was my mum's suggestion we all do a bus tour. This turned out to be the world's longest 10-hour bus tour the last stop was the Golden Gate Bridge and just like true Scottish weather we did not see anything it at all not a thing. However, I can say I have been over and back on it.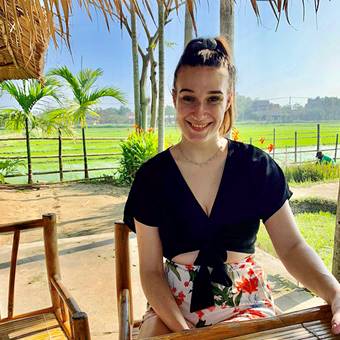 On our last day in Vietnam, after spending 3 weeks exploring Hong Kong & Vietnam, we spent the morning along the beautiful Mekong Delta and the afternoon in the Ho Chi Ming Tunnels. As a small token to remember this amazing day I got a bullet from the gift shop and popped it in my bag without thinking. The next day in the airport, after queuing for an hour an a half to check in we got to security and thought to myself, who would be silly enough to have a have a bullet in their bag... Low and behold by bag got searched, the bullet taken off me yet still managed to board the flight and return home safely.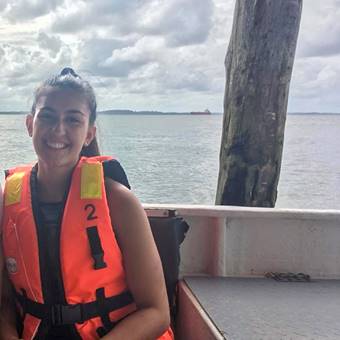 When I was studying in Malaysia, I went to Borneo for the weekend and visited a turtle sanctuary on Turtle Island. The overnight trip involved seeing the mother turtles come onto the beach to lay there eggs and release the baby turtles to the sea. But my friends and I hit the jackjot! We were chilling on the protected beach during the day when the beach security man called us over to see three baby turtles hatch which had been missed when the rangers collected the eggs when they were laid. We helped them to the sea; I will never forget that moment or how lucky we were!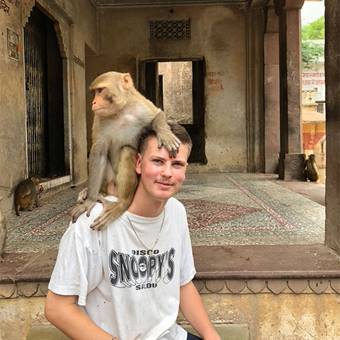 After I left school, I went to work and travel abroad for a year. Part of my travels took me to India, where I took a motorbike over the Rohtang pass, through mountains with views comparable to those in Switzerland!
The road itself is infamous for being one of the 'most dangerous in the world' and living up to its name there were some daunting moments as we weaved in and out of locals and their cows whilst trying not to fall over the edge of the cliff.
However, this ride still proved to be one of the most exciting and beautiful experiences of my life and I came back with wonderful memories and quite a bit of sunburn!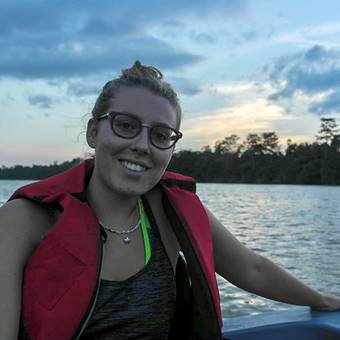 After graduating, I travelled around Southeast Asia for a few weeks with friends from school. One of my highlights was staying in a beautiful nature lodge on the Kinabatangan River in Borneo. As well as midnight jungle tours (leech alert - very stressful), we enjoyed sunrise and sunset boat rides, during which we saw crocodiles, snakes, orangutans, gibbons, water monitors and more. We were told that if we were really lucky we might see an elephant. On our last sunset boat trip we heard there had been a sighting. Our amazing driver sped along the river in the hope we would catch a glimpse.
Much to everyone's dismay, we ran out of petrol in the middle of the river. Whilst everyone was stressing about the petrol, my friends and I snuck in a quick photoshoot. We gathered our money together and bought some petrol from a boat passing by. The elephant chase continued! Finally, we neared the riverbank at a spot where the jungle cleared. As we approached the gap in the trees, I heard the elephants before I saw them ... we got there just in time to see the cutest baby elephant trot after their mum. What a very special moment.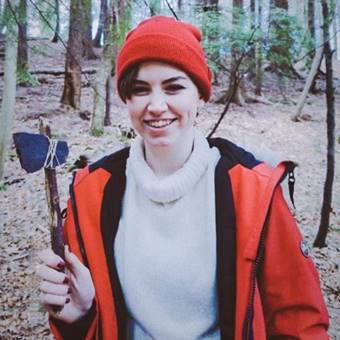 My most recent travel experience was a trip to Falkland, Fife. It was only an hour away from home, however it felt like another world. We visited Maspie Den where we were surrounded by greenery, everything was covered in moss, and we were standing under a roaring waterfall! It was a magical experience, like something out of a mythical adventure! We spent hours wandering around the surrounding woodlands and making rudimentary tools. Unfortunately my tool making skills aren't great, and my stone axe just couldn't cut it!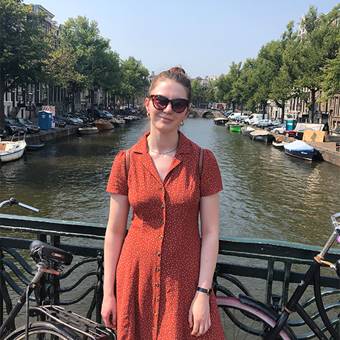 After I left school, three friends and I went interrailing around Europe for 3 weeks. We started off in Amsterdam, made our way to Berlin and then to Prague. When we arrived in Budapest, the ticket office noticed I'd somehow managed to purchase my interrailing pass for the month prior to our trip, meaning it was now expired. No one, including the train conductors had noticed! Luckily, I was able to purchase a new ticket at a much cheaper price due to the exchange rate in Hungary.
We then carried on the rest of our adventure and visited Ljubljana, Pula, Venice, Geneva and Paris. Despite the slight ticket disaster, it was one of the best holidays I've ever been on.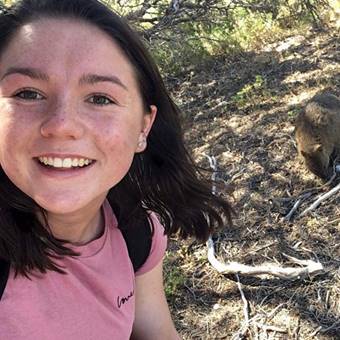 While cycling around Rottnest Island off the coast of Perth, Australia, I thought it would be a nice idea to have lunch on the beach. However this ended pretty quickly, with seagulls attacking me and one almost flying off with one of my shoes. A stressful lunch!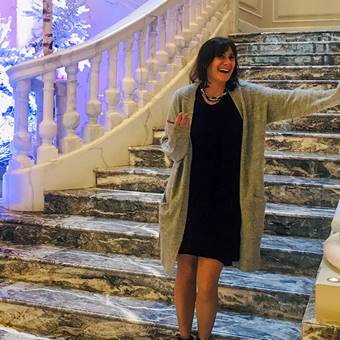 As a university student I spent a long summer break in India, in a remote village called McLeod Ganj, where the Tibetan government-in exile was based.
Walking down the mountainside to a yoga class I spotted a donkey with a cut on his face.
I quickly decided the injured beast needed specialist attention and caught him using one of my shoelaces which I wrapped around his neck.
As I stumbled down the rocky road towards the next village dragging the unwilling animal, a fleet of black cars beetled past me and the last in line stopped.
Out stepped the Dalai Lama who praised me for my kindness and gave me a red string bracelet for my selfless act.
Seconds later the donkey decided he'd had enough of being 'rescued' and headed back to his grassy hangout - leaving me with a broken shoelace, a crimson bracelet and a rather red face.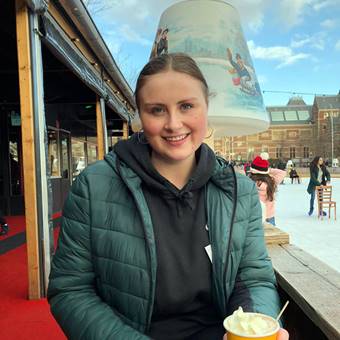 One of my bucket list travel destinations has always been Thailand so imagine my excitement when that dream was about to become reality. I spent the upcoming months bursting with excitement thinking about all the adventures I was about to embark upon. Flash forward to my very first night at our first hostel, exhausted from a long journey I decided to take a quick nap to rejuvenate myself and when I woke up, I felt revived and raring to go. So much so that when I climbed down the ladder of my top bunk bed I slipped and came crashing to the ground. In my instinctive attempt to break my fall I had broken my wrist! I spent the next three weeks bandaged up abroad.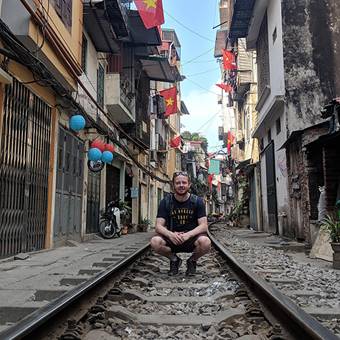 A few years ago, my fiancée and I spent 5 months getting really burnt in South East Asia. During our time in Hanoi, we visited Train Street. After taking roughly 2 million photos, we found a small cafe by the side of the track. We sat and drank cheap beer, watching the world go by and waiting for the train to pass. When it did, inches from us, it was one of those surreal moments that makes travelling so great.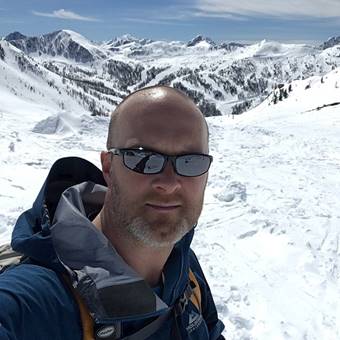 Before we were married, my wife and I spent four amazing weeks touring Chile. One of the greatest experiences of the trip combined our love of travel and the great outdoors – a five day circular trek of the Torres Del Paine National Park. It combined all the elements we were looking for, incredible scenery, challenging terrain and the peace and tranquillity of the wilderness.
The moment that will stay with me forever came as we conquered Paso John Gardner – a mountain pass and at 1,200m the highest point of the trek. Having negotiated the scree and patches of snow which made up the ascent, we stopped to take in the view of Glacier Grey beneath us and mountains of Patagonia that seemed to go on forever. After a good rest, we reluctantly began our descent. As we did, a magnificent giant Condor flew in to view, his huge wings outstretched, effortlessly gliding above the white glacier beneath us. It was a beautiful combination of location and nature which we will never forget.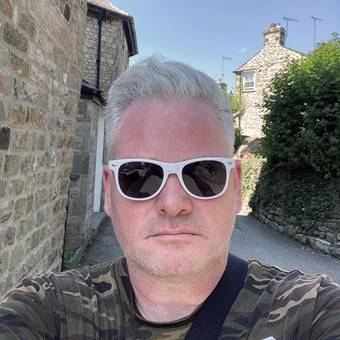 I had a misspent youth travelling around, playing in a band – most of which I can no longer remember, have blocked from my memory, or dare not to repeat in polite company!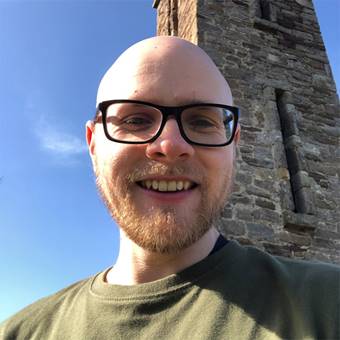 I spent the summer in the Applecross peninsulain the Scottish Highlands, off-roading in my Land Rover over the ancient mountainous Bealach na Bà (Gaelic for Pass of the Cattle). The scenery was stunning, but the most awe-inspiring sight was watching a family of wild pine martens tucking in to a jar of jam.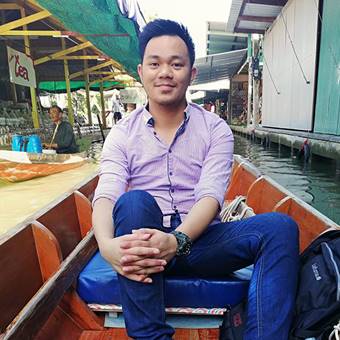 I went solo backpacking from the far east to the west. I started with a day trek in the Philippines' Mt. Daraitan, a natural paradise with pristine rivers and waterfalls, dark hollowed caves of century-old formations of stalagmite and stalactite rocks to the picturesque view of Sierra Madre range. I flew to Boracay and fearlessly went parasailing and helmet diving. I was brave enough to go snorkelling and adventurously tasted exotic street food including cricket, spider and scorpion in Thailand.
 
As soon as I disembarked from the plane in India, I had to run really fast with my 7kg backpack just to make it to my connecting flight - I was the last passenger to board. Whilst I was in Dubai, I was fortunate enough to have reached the 125th level of Burj Khalifa - the world's tallest skyscraper with the world's fastest double deck lift. I spent the rest of my holidays exploring the UK.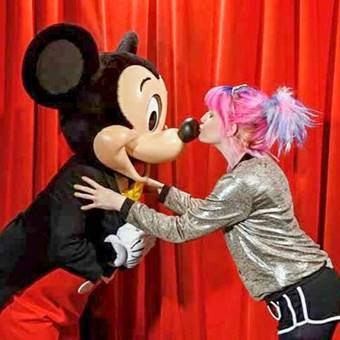 On a dream holiday to Disney World I experienced an unusual form of transport delay when I got stuck in a Haunted Mansion 'Doom Buggy' during a technical glitch. Thankfully I was entertained by the dancing skeletons and animatronic bats who carried on regardless until the problem was resolved and I was returned to the mortal world.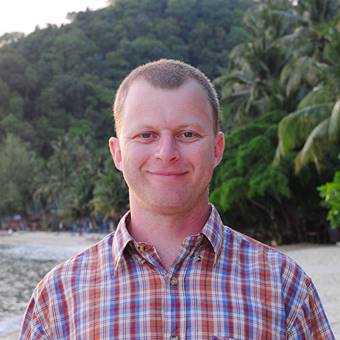 It's too difficult to pick one travel story as the best part is experiencing different things. I love the memories of many weeks camping and diving on a remote coral cay on the Great Barrier reef as much as hours sitting on tiny plastic chairs eating the worlds best street food in Saigon!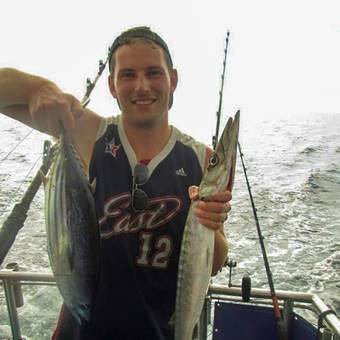 Whilst fishing on a boat off the coast of Tenerife I caught an 85Kg sting ray, then as I was leaning over the side to get the photo and release it, lost my sunglasses to the Atlantic. Ally 1 – Sting Ray 1.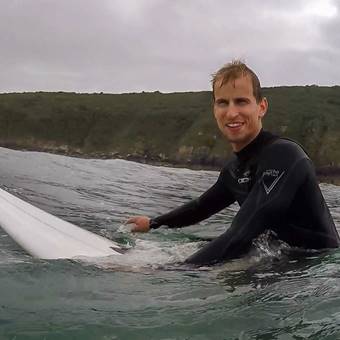 My passion for travelling is born from surfing and the never ending exploration of the coastline… or the other way around. Who knows!? When I moved to Scotland, I quickly bought an old used car, chucked my board on the backseat and headed off with no exact destination but a goal of exploring the coast and surfing waves. Since then I've kept doing it… though parenting made it a bit more challenging, but hey… that's life!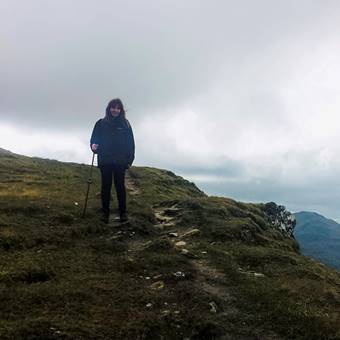 One memory that springs to mind was when I decided to climb a couple of Munros. Beinn a' Chochuill and Beinn Eunaich were the target for the day which seemed like quite a big trip to us. However, as we stopped for a break on a particularly steep section, we watched another walker cover the ground we'd walked over the last hour in a matter of minutes. He then proceeded to tell us he'd done the other two Munro's to the west as well as the ones we were doing. He then promptly disappeared into the distance never to be seen again. It took us several hours to complete the remaining hill.