Putting unsold rooms to good use
We recently had the distinct pleasure of chatting with Adam S. Terpening FIH (Charity Director) and Joe Langtree (Operations & Marketing Director) from Room to Reward, a very special charity who donate breaks to deserving volunteers from around the UK.
It's all based around a simple, but brilliant, idea. Rather than an unsold hotel room be wasted, why not put it to good use and deliver a moment of respite to those who give up their time for others? 
You can read more about their inspirational story below and we would wholeheartedly encourage hoteliers looking for a way to give back to consider donating 1 or 2 room nights per year to their cause.

Tell us more about Room to Reward?
Adam: Well, it all started back in 2015. I was working for a company called Harbour Hotels, a privately owned hotel group, headed up by Nicolas Roach who is incidentally, our founder. He came up with the concept and said to me one day, "I've got a little idea". I was due to retire and slow down, but I love working so couldn't resist finding out more. Nic continued "This industry [hospitality] doesn't seem to put an unsold room to good use". He knew that a hotel room was a perishable item, if you know it's going to be unsold, why not give it to someone worthy? He wanted to create a mechanism to put that unsold room to good use and that was the acorn. Very quickly, Nic and myself started to think, who in society should this unsold room, or this short break, be donated to? The people who immediately came to mind were volunteers within the charity sector. Without volunteers, charities simply could not survive and these people are giving up a lot of precious time to help and care for others. So from that, we set up Room to Reward as a registered charity and since then the success has been fantastic. A stat that we're very proud of, over 2,000 volunteers have been rewarded with a short break since we started.
How has the pandemic impacted Room to Reward and volunteering in the UK?
Joe: Obviously we all quickly recognised that volunteers were absolutely essential in the reaction to COVID and the recovery from it. I remember watching countless news stories of people shopping for their neighbours, collecting medications for vulnerable people, delivering food to families in food poverty. Everyone was saying isn't this amazing and of course it absolutely was, but we were reading about 30 plus people like that every week before COVID. The pandemic certainly brought it to the nation's attention though.
Adam: And that's why we call them our 'hidden heroes', because we were hearing all these stories that the general public often don't hear about, people who are very quietly making such a big difference. And then of course there's those who you will certainly have heard about, people like Captain Sir Tom Moore, who really illustrated what the power of volunteering can really do in terms of fundraising and giving back.
Joe: Of course, we couldn't do much during 2020 as most hotels were closed and travel was prohibited, but we were fortunate in a sense as we weren't really letting anyone down. However, the charities we work with faced the same funding and operational struggles, whilst seeing a huge increase in demand for their services. They became more reliant than ever on volunteers. And of course, on top of all that, there were the COVID-specific volunteers, people at the vaccination centres, at the testing centres helping to get everyone through it. So when we were able to reopen we started, and are still running, a special campaign for people to nominate others for what they've done during the course of the pandemic. It's really quite humbling to be able to say 'thats amazing what you've done, have a couple of nights away' and their reaction is always 'thank you, what you do is amazing'. Of course the reality is what we do is very simple, what they've done is amazing.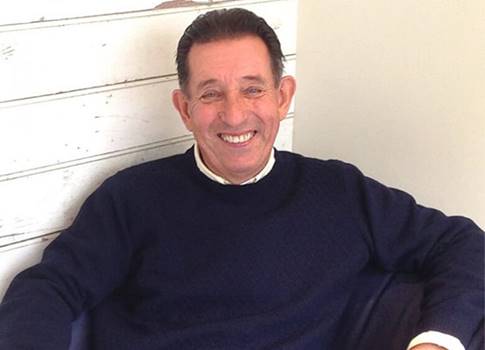 "That's why we call them our 'hidden heroes', because we were hearing all these stories that the general public often don't hear about, people who are very quietly making such a big difference"

Adam S. Terpening FIH, Charity Director
The sheer scale of volunteering in the UK is staggering. Are there enough rooms to go round?
Joe: Well, there's nearly 200,000 registered charities in the UK, all of whom rely on volunteering to some extent. There's about 12 million people that formally volunteer at least once a month and that doesn't include more informal community-based volunteering, local community groups, local sports clubs etc. There's countless organisations that are reliant on volunteering and the impact on our economy and, while challenging to put a figure on as it is unpaid, it's estimated to be at least £25-40 Billion a year. Volunteering truly does have a huge impact and everyone across society benefits from what they do, whether directly or indirectly.
How important is Room to Reward to the volunteers you've rewarded?
Joe: Very important. We absolutely view this as giving the volunteer the opportunity to take some time back for themselves, having given up so much of their time through volunteering. Even though it's only 1 or 2 nights, the impact is huge. You have the obvious mental and physical health benefits of a couple of nights away but also that wider sense of appreciation for what they do. Having a choice of hotels is really important too - whether they go visit family, return to the hotel where they got married, escape on a break just for themselves, it's really lovely to be able to help them do that and to see that impact. Such a simple donation, can have such a considerable impact on the deserving person.
Adam: And of course that's part of the journey, the experience. When the volunteer looks on Room to Reward and sees the choice of all these fantastic hotels, that's part of the excitement. They can choose the one they've always wanted to go to. They get the feeling of being genuinely appreciated.
And on a personal level, you must feel rewarded yourselves by what you do?
Adam: Having been in hospitality all my life, this gives me a great sense of buzz. I do get quite overwhelmed as I didn't realise quite how so many people give up so much of their time. It is quite extraordinary. We've had nominations for people who have been volunteering for over 50 years, often under the radar. People who've given up 40 hours every week because they just want to give back, who want to help. We hear such incredible stories so from a very personal point of view, I absolutely love it and I want to take it as far as we can possibly go. It's a really unique initiative, all credit to Nic and Harbour Hotels, for thinking about it all those years ago, but also for his ongoing support - we couldn't have done any of this without it. I'm very proud of our small team, but I'm also proud of our industry - if they hadn't got behind it, it would never have happened.
Why should hotels support Room to Reward?
Adam: Well, the investment is very small, but the impact is big. We're asking for a donation of 1 or 2 breaks a year on a B&B basis, either 1 or 2 nights. The important thing is, being an ex-GM, I've always been very conscious about us not displacing revenue. That's absolutely key, the whole premise is about an unsold room. Hotels have the facility to block out busier periods and only offer rooms when they have the capacity available. I think it's also really important to stress that we're looking for breadth, for any and all hotels to be involved. Every hotel, every B&B, they're all as important as each other. Not everyone picks the 5-star hotel option. We believe there are 2 reasons for this, some are intimidated by 5-stars and also, there's perhaps some worry about any costs outside of the B&B. Ultimately, for the volunteer, it's just as much about having a break as the room they are in.
Joe: I think it's also worth remembering that by supporting Room to Reward you're also supporting every single charity that we work with, so it's limitless really, the impact you can have. Of course hoteliers can support through the donation of breaks, but the wider hospitality industry, like yourselves at 80 DAYS, can support through fundraising or donations, or indeed volunteering your own time - it all helps us deliver more breaks for our hidden heroes.
Adam: Of course, it's a fantastic thing to be a part of too. A few days after they return from their break we email the volunteer for feedback. Feedback on their stay and experience, which we then share with the hotel and sometimes on social media, as a small 'thank you' to the hotel, without whom we couldn't do what we do. But also feedback on the impact of being rewarded and how motivated and reenergised they feel. It really is win, win, win for everybody.
Joe: Absolutely. Also, many of the hotels we work with talk about how proud and motivated their staff are, by being part of this, part of something innovative and unique that's really making a difference.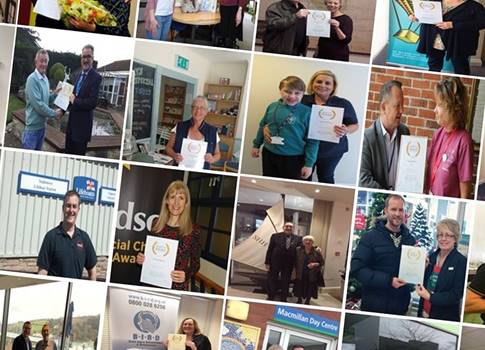 "By supporting Room to Reward you're also supporting every single charity that we work with, so it's limitless really, the impact you can have."

Joe Langtree (Operations & Marketing Director)
So what's the target for Room to Reward?
Joe: As Adam says, over 2,000 hidden heroes have already been rewarded since 2015, but our aim as a charity is that we want to be delivering 2,000 breaks a year ongoing, which equates to about £1 Million of breaks being donated. These all sound like big numbers, but to put it into context, when we started we worked with UK Hospitality to determine that there are around 140,000 unsold rooms every night of the week across the UK. Of course, that figure may have changed a little due to the pandemic but it equates to around £5 Billion of unsold inventory annually. For us to achieve £1m worth of donated breaks, we actually need less than 1% of the annual unsold hotel rooms. And of course, each of those breaks will be going to less than 1% of the annual volunteers, so in 100 years we might have reached everyone! Basically, the more hotels we have on board, the more breaks and more choice we're able to offer to our hidden heroes. 
Get involved
If you're inspired by Adam, Joe and Room to Reward, you can find out more information on their website, where you can also donate to their cause if you haven't any rooms to give (like us!). Hoteliers who are ready to get involved can simply email Adam to have a chat: adam.terpening@roomtoreward.org