The introduction of IOS 14 has meant a lot of changes for social advertisers in recent months, as changes to privacy opt-ins across apps has impacted the level of detail to which businesses can track customers across their website.
This update puts far more power into the user's hands in terms of what data is shared, as they will now have to opt-in to any tracking carried out on an iOS device.
As a result of this, Facebook has made some changes to their advertising platform – with particular focus on attribution methods and conversion events as the Facebook pixel will now be less powerful in terms of the data it collects.
In fact, Facebook has introduced a whole new scientific modelling method of campaign performance (called the Aggregated Event Measurement Framework) to ensure that advertisers have at least rough estimations of how their campaigns are performing.
But what does this mean for advertisers? And how should the hospitality industry in particular respond to these upcoming changes?  Find out how your hotel's social media marketing might be impacted below, as well as discovering our top tips for getting ahead of the update.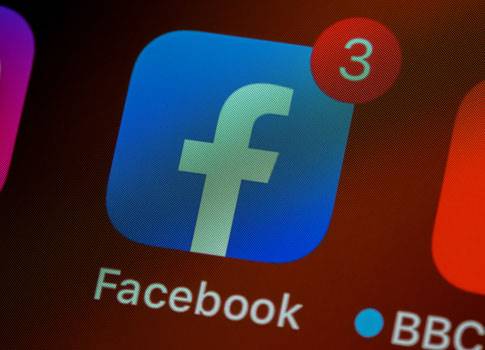 Facebook has introduced a whole new scientific modelling method of campaign performance (called the Aggregated Event Measurement Framework) to ensure that advertisers have at least rough estimations of how their campaigns are performing.
iOS 14 Changes To Conversion Tracking
Within the Aggregated Event Measurement Framework, advertisers will be limited to just eight trackable conversion events per domain. This could be eight pixel-based events or eight custom conversions. It's still as yet unclear whether this limitation will only be applied to iOS users, or to all user data tracked by the Facebook pixel.
As long as you are the domain owner, you will be able to select which eight conversion actions are recorded for your business, however it's important to note that there will a three day hold on any changes to your event tracking – one day for attribution followed by a 2 day "cool down period" while the data is attributing correctly.
Prioritisation is a key factor of this new reporting method, as Facebook will only track one event per user session. For example, if a user books a table at your restaurant as well as a room in the hotel, Facebook will only record the room booking as it is seen as a higher value conversion.
Domain Based Pixel Tracking
Pixel's used to be created and assigned to ad accounts, allowing advertisers to carry over the same pixel to new websites if they decide to update or upgrade their current offering. However, this will no longer be an option as Facebook requires advertisers to associate pixels with a verified domain – meaning that it cannot be transferred to new domains further down the line. Advertisers must now verify their domains and also risk a loss of data whenever changing their business domain.
Facebook Changes To Attribution Windows
Facebook has also announced a massive shift in attribution windows for all users, not just those on iOS devices. From mid-January, attribution windows for all new or active ad campaigns will be set from within the ad set level rather than at account level – giving advertisers more control over specific campaign attribution and allowing for more flexibility within ad reports.
However, this increase in control over attribution doesn't come without its costs, as advertisers will lose access to 28-day click through, 28-day view through and 7-day view through attribution windows for all active campaigns. Inactive campaigns will still retain the legacy data, and historical data will be accessible through Facebooks Ads Insights API, but the overall shift to a much shorter attribution window is a massive loss for many advertisers – particularly those within the travel and hospitality industry as users can take many weeks of interactions before finally converting.
The default for all new or active ad campaigns (other than iOS 14 app install campaigns) will be set at a 7-day click attribution window. iOS 14 app install campaigns will report based on the attribution window provided by Apple's SKAdNetwork API.
After these changes take effect, except for iOS 14 app install campaigns and automated rules, the default 7-day click attribution window can be modified by you to one of the other windows that are still supported. The following windows will be supported under the new attribution setting:
1-day click
7-day click (default)
1-day click and 1-day view
7-day click and 1-day view
How To Prepare For Impending Changes
While not the end of the world, there are a number of drastic changes coming into social advertising over the next few months and it's important your business is prepared. The loss of data from iOS users will likely have an impact on all businesses, but you can mitigate that impact by:
Verifying your domain – It's still not entirely clear why verifying your domain benefits pixel tracking, but it has the added benefit of allowing businesses more control of link previews when publishing to Facebook. We'd recommend having it setup as a precaution.
Review historical data – To understand how your ads might be impacted in future, it's recommended to review previous campaign performance and use breakdown reports to see just how many iOS users you were capturing before. This will give you a rough estimate on any campaign performance decline.
Prioritise Conversion Actions – If your business has more than eight conversion actions currently in place (more likely for hotels with restaurant/spa facilities) then it's best to prioritise these now otherwise you could lose out on valuable data once the shift happens.
Bulletproof your retargeting – While it's unlikely for most advertisers to lose all retargeting data with the iOS update, it is likely that audiences will be impacted to varying degrees. To safeguard against this, pre-emptively increase your lead gen efforts. Lead generation campaigns will remain largely unaffected by the incoming updates as they are an on-Facebook objective so don't require pixel data. Building a large enough email list could also be a suitable backup for retargeting audiences tracked through Facebook.
Make the most of UTM Tags – While Google Analytics isn't the best method of tracking social performance (it can often over-play Google products and under-play results from social), having at least some data on your entire conversion event set is better than losing it forever. Ensure you include UTM tags on all URL's used within Facebook campaigns.
If you'd like support with your hotel's social advertising, we'd love to chat.