Non-Fungi-What-Now?
The tech industry is abuzz with chat about NFTs (or Non-Fungible Tokens) right now… but what are they? Should hotels and travel businesses be paying attention? Or more than paying attention, should you actually be doing something?
If you're interested in finding out more about NFTs and how the hospitality and travel sector could start adopting this new technology, then read on.
What are NFTs?
First things first, they're not new. They've actually been around since 2014, but interest has spiked during the last 12 months due to their use as a method of trading virtual items and virtual real estate within the metaverse.
Breaking down the acronym, NFT stands for Non-fungible Token, but that doesn't really explain much!
Essentially, an NFT is a unit of data, a digital asset (an image, video, audio files, documents, etc.) that is unique. The difference between an NFT and a regular ol' file that you might have saved on your computer, is that its ownership records are stored publicly in the blockchain (a form of distributed ledger).
This is what makes an NFT unique and, potentially, valuable. Someone else might have a copy of a file, but the original is the one that holds value, much in the same way as someone could paint a copy of the Mona Lisa but it wouldn't be the same as the real thing.
If you want to dive down the NFT rabbit hole you can find much more detailed explanations here:
How do NFTs actually work?
This is where it gets a little bit geeky. Stay with us. NFTs were originally only available on the Ethereum blockchain, but other blockchains now support them. Simply put, each NFT has a unique ID and metadata associated with it that can't be copied. 
How are NFTs born? You'll hear about NFTs being 'minted' which is essentially when a digital file is converted into a digital asset on the blockchain. Once minted, the digital products or files will be stored within the blockchain and cannot be edited, modified, or deleted. 
However, while you'll likely be most familiar with hearing about digital art being minted to become a NFT, anything can really be a NFT. For example; tickets to events, hotel bookings, tweets, even toilet roll.
Should Hotels & Travel businesses be adopting NFTs?
As with any emerging technology, it's hard to say whether NFTs will be a passing fad or will completely revolutionise the way digital content is owned. There are many big tech companies and investors leaning toward the latter view though.
For traditional, "real world" businesses, NFTs present a new opportunity: a whole new digital marketplace where they could potentially be selling new content to their existing customers, or even a whole new customer base.
Right now (as of July 2022), NFTs are probably not going to revolutionise an existing, established travel business. If you don't already have a range of NFTs on sale, don't worry, it's unlikely that you're missing out.
However, it's certainly worth monitoring their growth and we are already seeing some of the larger travel brands dip their toes into the world of NFTs.
NFT Examples in Hospitality & Travel
Here are 5 early examples of how NFTs are being used in hospitality and travel already.
Marriott Bonvoy created 3 NFTs in December 2021, a collaboration with some digital artists as part of their "Power of Travel" campaign. According to a press release at the time, they held a public unveiling in a Miami art gallery to launch their NFTs, with the lucky new owners also receiving 200,000 Mariott Bonvoy loyalty points. As far as we can see, nobody appears to have bought them.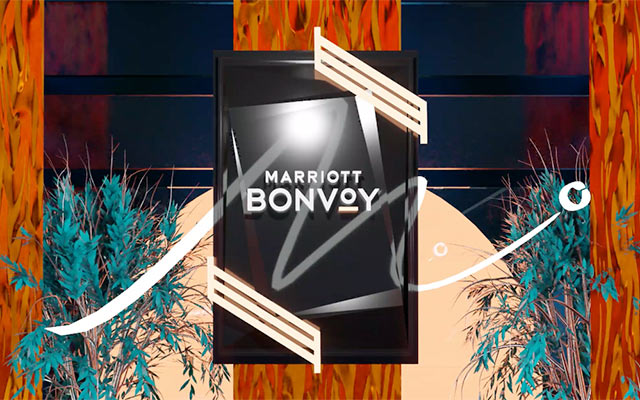 Hotel Lancaster in Paris has taken a different approach and recently created a range of sustainable NFTs along with their partner Plastiks. NFT owners will benefit from a "unique luxury experience" within the 5-star Lancaster, while supporting green mining to remove 15 tons of plastic waste from Brazil.
As we all know, our environmental impact is of growing importance, with 81% of travellers saying that sustainable travel is important to them in a recent survey.
This concept of 'NFT's for good' directly addresses this guest preference, empowering them to help instigate change. As the Hotel Lancaster's Hotel Director, Lydérick Jadaud, notes, "these NFTs allow our clients to directly contribute to the global fight against plastic waste and improve lives of the people collecting plastic in developing countries."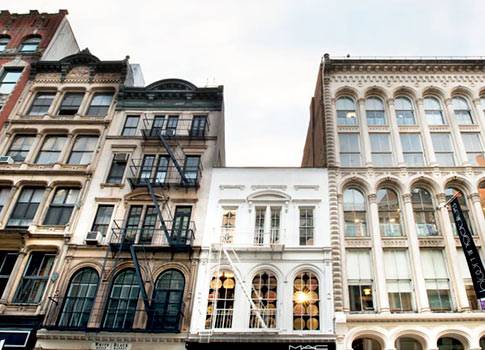 NoMo SoHo in New York is claiming to be the first US hotel to offer a NFT with a hotel stay attached.
Their NFT packages use SolidBlock's platform and NFTStays technology, offering guests the opportunity to book their stay as a NFT, with "exclusive preferred rates and additional perks". Guests are invited to "Experience the first NFT hotel offering in the nation designed to offer the flexibility of hotel booking through the security and practicality of cryptocurrency" on the NoMo SoHo website.
While perhaps a little vague in their offering, they launched in May 2022 and appear to have generated 24 NFT sales in 2 months, across their 3-night and 6-night packages. 
Tiger Being claimed to be the first to launch a private leisure travel club with 'NFT Pass' membership in Asia, in April 2022. With over 4,000 NFTs on sale, NFT Pass holders get exclusive access to hotel, airline, private yacht and "various other experiences". Some of their NFTs are rarer than others and members can combine tokens to upgrade their memberships.
Finally, Australian airline Qantas announced (in March 2022) that they are set to launch a range of NFTs later this year. Dubbing them "our next collection of memorabilia", Qantas' NFTs will be similar to Marriott's, a set of digital art collectables that will also enable the initial buyer to earn loyalty scheme points to redeem in their "real world" business. Qantas also hint that there will be other benefits to come in future for NFT holders.
How might Hotels & Travel businesses use NFTs?
Mass-adoption of NFTs may be a few years away, but here are some ideas about how NFTs could start to play a part in hospitality and travel in the future.
Digital Art / Postcards
Creating digital art seems the most obvious way to adopt NFTs, and certainly this is where most of the current trade is happening. Within travel, we're seeing early adopters trying to combine NFT ownership with existing loyalty schemes so that there is a real-world benefit to buying an NFT. Of course this brings challenges - how do you transfer loyalty scheme points to a new owner every time an existing NFT is sold?

Putting a travel spin on art, what if you partnered with local artists and created digital "postcards" showcasing your destination and/or hotel? Instead of loyalty points, what if NFT holders could enjoy something less finite, for example, a complimentary welcome drink on arrival for each stay?
Exclusive Events
Combining NFTs with real-world events, hotels and travel businesses could sell NFTs that also double as access to exclusive events. In short, NFTs for VIPs.
Metaverse Hotels
It's such a vast subject that we've written a separate hoteliers guide to the metaverse but could hotels create digital twins (a virtual reality version of their property) and sell virtual room nights, experiences and more as NFTs?
Empowering Guests
CitizenM recently announced their plans to join the metaverse via purchase of land in The Sandbox. They intend to work with digital artists to create and sell NFTs, with the profits as well as the incorporation of a Decentralized Autonomous Organization (DAO) used to fully finance the real-world development of a property, where NFT owners will help to decide the location. Yes, you read that right. Their NFT owners will have a direct influence on CitizenM's real-world business plans. Bold.
So what next?
Tokenise your toiletries, the minibar, fresh air, everything! OK, while you may not be looking to incorporate NFTs within your property or digital strategy yet, it's certainly worth maintaining a watchful eye on how their usage develops within hospitality and travel (and the wider world).
As is always the case with emerging technologies, new use cases are emerging all the time. Nike plan to use NFTs to verify authenticity of your trainers - you buy a real-world pair and get a virtual pair NFT too - the NFT authenticates they're genuine. Pepsi created 1,893 artwork-based NFTs to commemorate the year the soft drink was launched. The NFL turned Super Bowl tickets into collectible NFTs. Virtual platform Decentraland held its first fashion week event in March 2022 with NFTs of clothing and accessories available from brands like Dolce & Gabanna, Tommy Hilfiger and Estée Lauder, all within the metaverse.
You could argue that the common theme between all the examples within this article is that there isn't a common theme. Brands are getting creative and using NFTs to shape truly unique experiences for their customers.
Don't rush in, but do take note. Take the time to consider, how could you use NFTs to create something unique, valuable and memorable for your guest?
More Than A Token Gesture
Finally, rest assured that we're also monitoring the growth of NFT usage within hospitality and will advise our clients on when and where to take action. Sign up to our newsletter below to stay in the loop.