April 2022
Welcome to the first in our new monthly series; 5 in 5. Think of this as your monthly dose of distilled hospitality insights, specially selected to help shape your hotel and travel marketing activity.
We understand how busy you are so we've done the heavy lifting, read everything (ish) and crunched the wonderful world of hospitality down into 5 nuggets of important insight. Unsurprisingly (clue's in the name) we think it should take you 5 minutes or less to read.
So grab a coffee and a biscuit (you deserve it) and let's get going.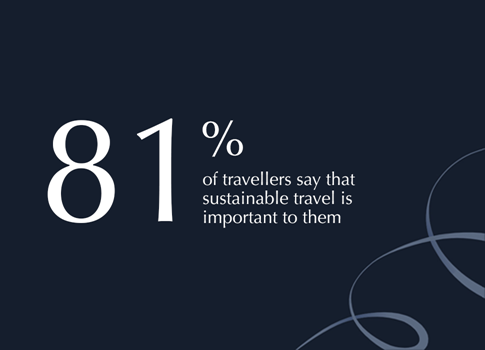 1. Sustained Sustainability
First up, the OTAs have been busy this month, with Booking and Expedia both conducting studies on sustainability. The perhaps unsurprising consensus is that the importance of sustainability continues to grow at pace. Booking found that 81% of travellers rate sustainable travel as important to them, while Expedia suggest that 90% of travellers are looking for more sustainable travel options.
It would therefore seem pretty simple; if travellers are actively looking for sustainable options, make sure your environmental credentials are front and centre on your website and marketing materials. Expedia also flagged that 7 in 10 travellers feel overwhelmed when starting the process of becoming a more sustainable traveller. Let's make it easier for them.
Rather conveniently, the WTTC (World Travel & Tourism Council) also launched 'Hotel Sustainability Basics' in April. This 12 action list has the aim of raising the base level of sustainability across the entire hospitality industry. A "globally recognised and coordinated set of sustainability indicators that all hotels should implement as a minimum" could help you formalise your approach to sustainability and even provide a handy 'badge of honour' to help market your property.
2. Sunday Searchers, Tuesday Bookers
A recent study by our partners at Google suggests that consumers are foregoing their Sunday lie in to research their next trip. Search interest in flights is peaking by 10% on Sundays compared to the rest of the week.
That's true for the UK, Italy, Denmark, South Africa, Turkey, France, Netherlands, Spain, Germany, Poland and Sweden. Saudi Arabia searches peak on Mondays, while the UAE are more Saturday searchers.
Of course it's important to remember that searches (especially flight searches) don't always translate into bookings. Reviewing our own global campaign data at 80 DAYS we see the highest conversion rates on a Tuesday (closely followed by Sunday) for our hotel clients, so it appears the pattern may well be; search on a Sunday, book on a Tuesday.
3. Go big
As restrictions ease further and travellers grow in confidence, there appears to be increasing search volumes for terms around 'all inclusive', 'packages', 'holidays' and big trips.
Google has highlighted French searches for 'ski tout compris' (all inclusive skiing) have jumped by 355% year-on-year, while 'packages including flights' have grown by 1,100% in South Africa alone. 
Ensure you're catering to the 'go big' searchers with all inclusive packages and length-of-stay special offers.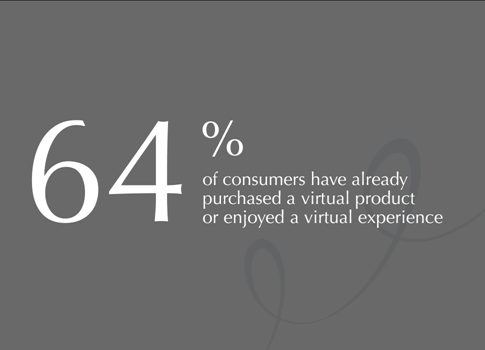 4. Go virtual
Let's play buzzword bingo; metaverse, NFT's, Internet 3.0, blockchains... bingo! While it may be tempting to disregard these as passing fads, this month has seen a couple of industry 'firsts' to make us all stop and think. 
Citizen M Hotels aim to become the first hotel group to build a hotel in the metaverse, with the purchase of a site in the Sandbox. They also plan to sell NFT's (Non-Fungible Tokens) and owners will directly impact the group's real-world expansion plans. A bold, brave approach.
The first NFT flight ticket (or NFTicket) has sold for an impressive $1m and is being described as "the most valuable ticket sold in commercial aviation history".
With a recent Accenture survey highlighting that 64% of consumers have already purchased a virtual product or enjoyed a virtual experience in the past year, it's clear that there's opportunities ahead in 'going virtual' for savvy hoteliers and travel brands.
5. Join the first party
Following in Apple and Firefox's footsteps, Google is set to phase out third-party cookies in 2023, meaning first party data is becoming all the more valuable. Universal Analytics is set to 'sunset' (stop processing new hits) on the 1st of July 2023.
So, now is the time to start gathering data and preparing for the shift to Google Analytics 4 to ensure you have as much historical data as possible. Take the time to review your data gathering setup and make sure it's optimised to capture the data you might need for the future. It's also worth reviewing, although you knew this already, that your data capture is GDPR compliant so that you're fully entitled to use that data to fuel your marketing activity in the months and years ahead.
Don't panic if you're not sure where to start. You can find out all about the 'new frontier' for privacy here and the sunsetting of Universal Analytics (and sunrising of GA4!) here.