A deep understanding of your market position and points of difference are a prerequisite of staying competitive in what has become an incredibly saturated hospitality marketplace. It won't be enough to simply shout the loudest in 2022. Everyone's going to be shouting and the market is getting very noisy, very quickly.
So how do you stand out? Be brave; challenge your brand and your brand's positioning.
Positioning, Brand, Branding?
Often these terms are used quite interchangeably, so let's take a moment to clarify the difference.
Your positioning is the space you own in the mind of a customer and how you differentiate yourself from competitors.
Your brand is all about identifying how you make a customer feel. It's probably the most valuable part of your business and has the potential to drive significant, tangible, commercial value.
Finally, branding is how we define the physical expression of your brand; so hotel websites, signage, printed brochures etc.
Appeal to emotions, ground yourself in rationale
Fundamentally, people buy on emotion and that's what your brand is.
What we're seeing in the marketplace is a lot of hotels are starting at the wrong point, they're starting with the branding, they have a logo, the colour palette, the name and off they go!
However, they're missing the important up-front piece; understanding how you rationalise your brand's position in the marketplace and how that informs the emotional pull of your brand.
If this isn't well-defined, then your branding is unlikely to be as effective.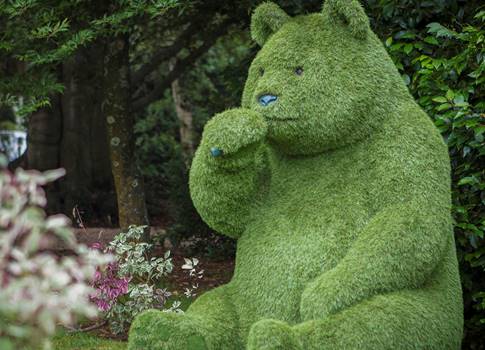 So where do I start?
Begin by questioning; how are we different?
Key to determining the answer to that question is a deep, deep, understanding of your guest. Just who are they, what's behind their needs and wants? Developing customer personas helps you to profile your audience(s) and how you might market to them. Give them faces – Caroline the room booker, Martin the corporate traveller, the Blythe family etc.
David Gardner, Managing Partner at 80 DAYS notes; "When someone sees your brand, your website, they really need to feel like it was created especially for them. And that can only happen when you truly understand who they are, how you reach them and how you position yourselves to draw them in"
Detailed personas can help you work towards defining your market position. If you're single-minded and you're very clear about who and what you are, you'll stand-out in the marketplace. If there's a truth behind it, if it's aligned with what you're selling, then you're going to own that space in the mind of your customer.
The opposite; trying to be all things to all people, means that you'll end up blending in, saying the same things to everybody. By trying too hard, you're actually making yourself invisible. Or worse, you'll fall behind your competition.
"I think a lot of brands struggle with staying relevant," says Luxury Scotland CEO, Dorothy Welsh. "The market moves so quickly, and consumer behaviours and expectations are constantly changing and the worry is always that you'll get left behind. Especially so during this past year. I really believe it's now more important than ever to have an agile and flexible brand that can meet evolving consumer demand"
Achieve that crystal clear positioning and you'll have the 'DNA' to inform absolutely everything about your brand and apply a continuity and consistency to your marketing activity.
Jonathan Walker, Managing Director of the Kaleidoscope Collection, agrees: "Our brand voice is across everything; our website, all of our marketing, social media and PR, including all our suppliers and partners. We question everything now – does it reflect our positioning? Even our uniforms, menu styles – it all has to reflect our brand DNA"
Does investment in your brand pay off?
Absolutely. Evolving your positioning can help you attract new markets, new demographics and provide clarity and steer on how you should approach your marketing activity.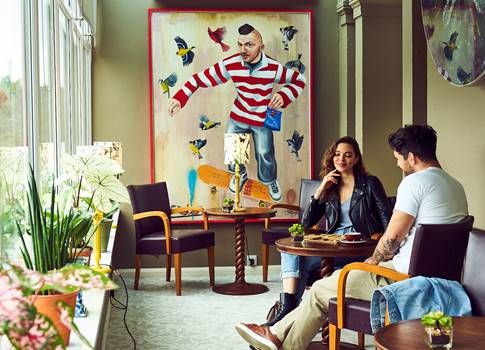 "The ADR uplift has been huge, the biggest I've ever known in any hotel I've ever worked with"

Jonathan Walker, Managing Director, Kaleidoscope Collection
Investment in product, coupled with a brand repositioning led to significant results for the Kaleidoscope Collection.
"The ADR uplift has been huge, the biggest I've ever known in any hotel I've ever worked with, for both hotels actually," enthuses Walker. "The step change in performance at The Bird especially is amazing, we've gone from around £110 a night to £190."
So why should you be brave with your brand in 2022?
Being brave is actually the safest, wisest, thing to do. By comprehensively understanding your positioning and brand, you will know exactly where you sit relative to your competitors and perhaps most importantly, how to take the advantage.
Whether it's the creation of a completely new brand, rebranding, decoupling from a parent brand, and even the gentle, considered, refinement of a much-loved established brand, we can help.