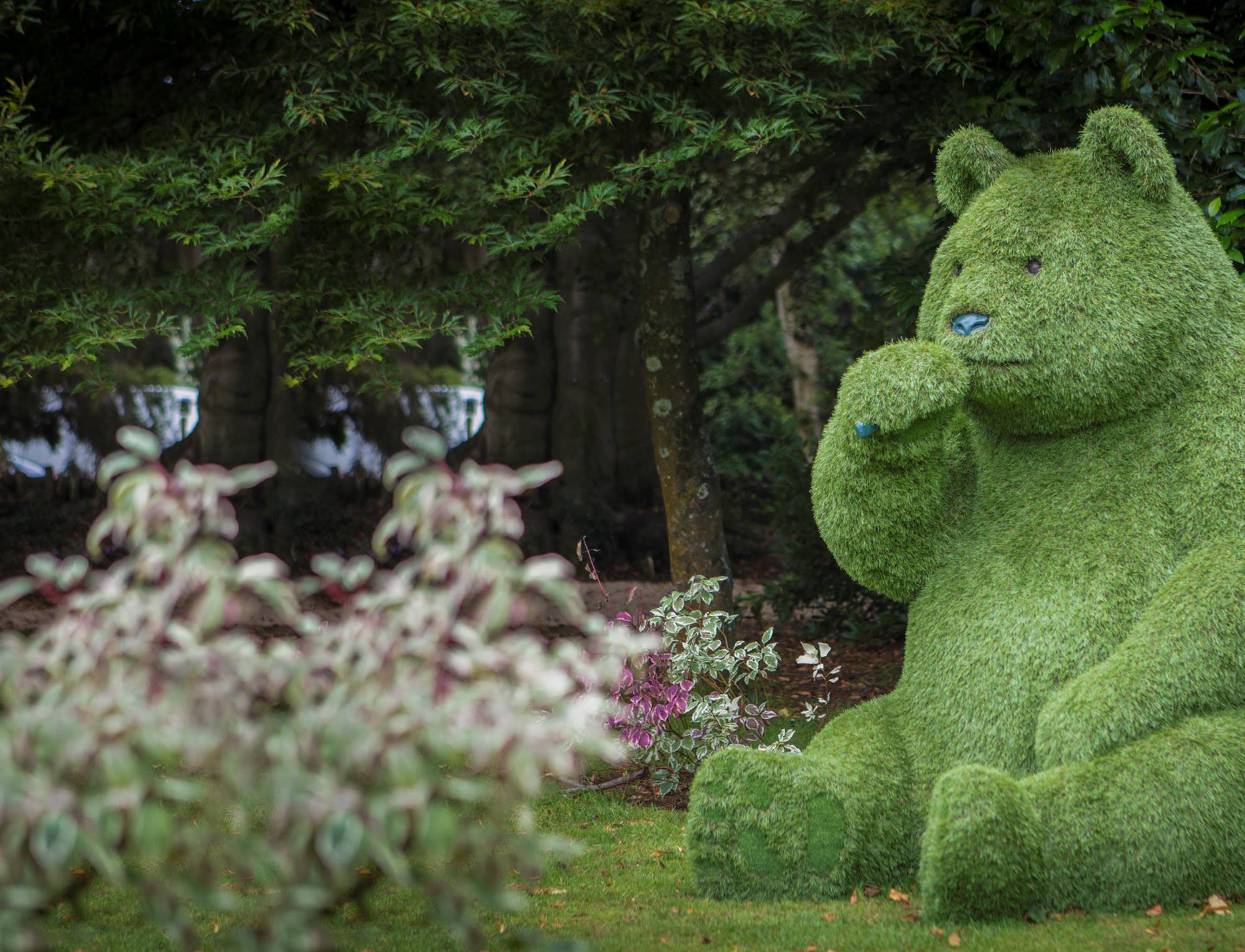 Reflecting on a playful project
Kaleidoscope Collection is comprised of three very different, independent hotels; The Bird, Homewood and Bishopstrow House. However, for all their differences, they share an underlying common theme of creativity, innovation and oodles of personality. This is a group that aren't afraid to push the boundaries and do things a little differently.
In Conversation With...
Jonathan Walker
MANAGING DIRECTOR, KALEIDOSCOPE COLLECTION
DAVID GARDNER
MANAGING PARTNER, 80 DAYS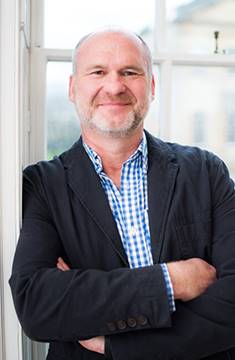 Jonathan Walker
MANAGING DIRECTOR, KALEIDOSCOPE COLLECTION
DAVID GARDNER
MANAGING PARTNER, 80 DAYS
The Challenge
The new owners of the Kaleidoscope Collection approached 80 DAYS in February 2020, with an open brief – evaluate their brand positioning, primarily for their Homewood property and support the entire business with digital marketing, while migrating their current websites. Discussions progressed and so did the project's scope. The end result; crystal clear brand positioning, a high-performing digital marketing campaign and two new websites that better reflect their brand.
We sat down with David Gardner of 80 DAYS and Jonathan Walker of The Kaleidoscope Collection to discuss the project in more detail.
What was the initial driving force to evaluate your brand positioning?
Jonathan: Well for Homewood, we'd invested in the terrace, the interiors and the bedrooms and we'd also had the opportunity to buy The Mews House, now called Mallingford Mews. The hotel was becoming bigger by an additional 10 rooms, taking it to 31 rooms.
So, the questions we had early days were; just what landscape does this lie in and who are we now competing against?
We knew what the popular destination hotels were and we began to get quite excited at the prospect of joining them. We quickly came to the realisation that we'd need a strong image, great branding and an attention-grabbing tone-of-voice in order to compete.
David: Just to add to that; the first time we met with the team at Homewood, back in February 2020, we went into the meeting with very little idea of what we were going to talk about.
We knew that some help was required, but it was only when we started talking through the challenges that it became clearer. There was broad agreement that we essentially needed to answer two questions; 'who are we?' and 'what makes us different?'.
Jonathan: I think that was one of the most important questions asked of us, How were we different? And of course, some of what makes us different was already there and we thought, well, we're quite fun and we do things a bit differently. The key was how we develop those strains into quality DNA. That was the start of the journey for us.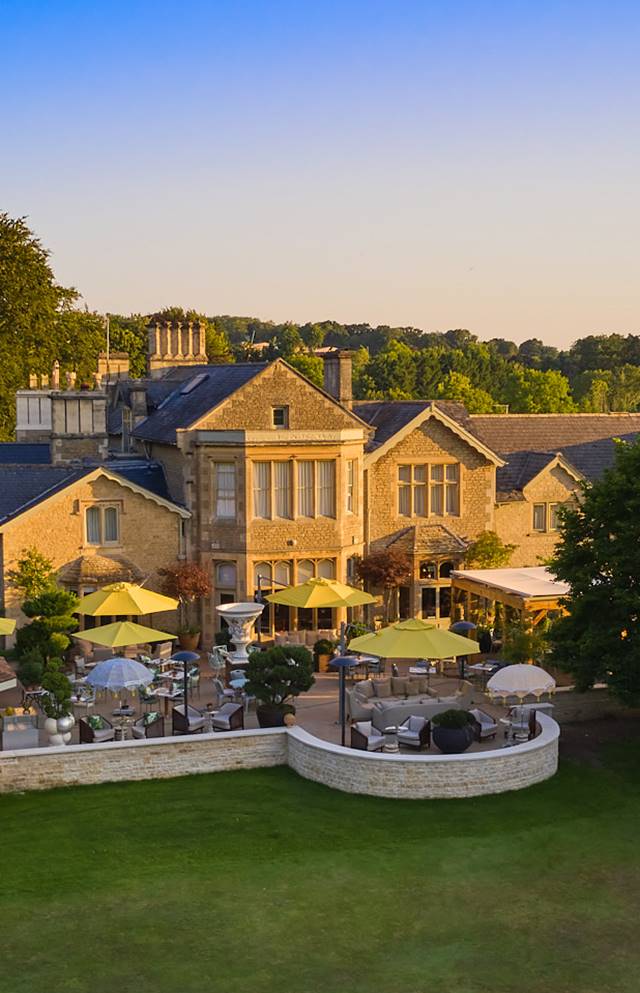 ... And did the approach differ for The Bird in Bath?
Jonathan: The repositioning of Homewood was a really massive step change. The Bird was a little bit different actually, a lot more data-driven. Ian [Taylor] had already created a better hotel than was there before, but in fact the brand work came from looking at the average rate that was being achieved by our competitors.
It was more of a strategic process for us; what do we do about recruitment, what does the brand look like, how do we create a good restaurant, what does a great bar look like?
The step change in The Bird is probably bigger than Homewood in a way, where it's gone from and to. Now it's something that people really talk about. We wanted to make it a great British boutique hotel and it's really changed a lot.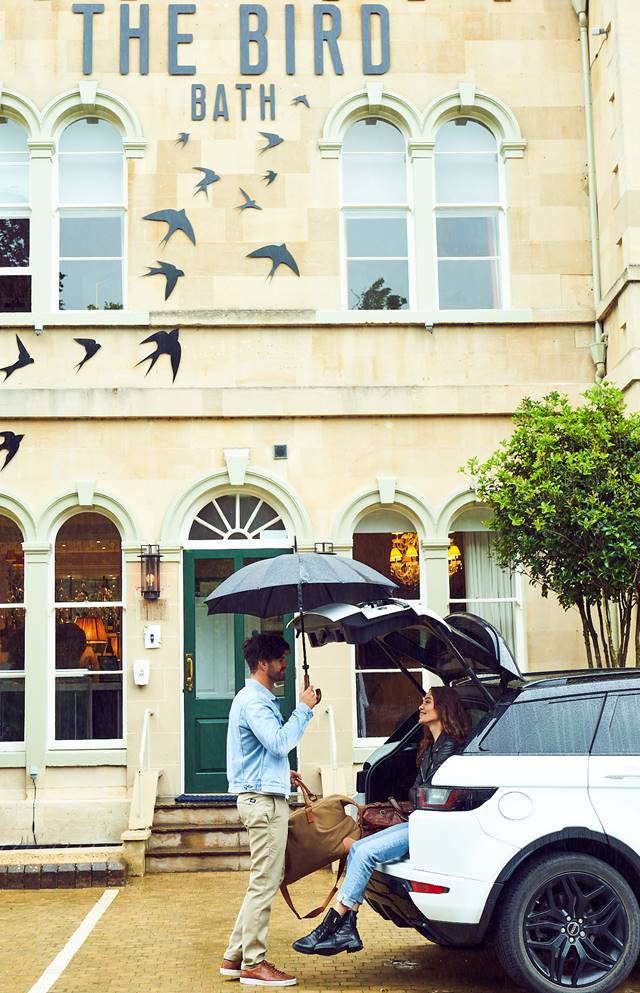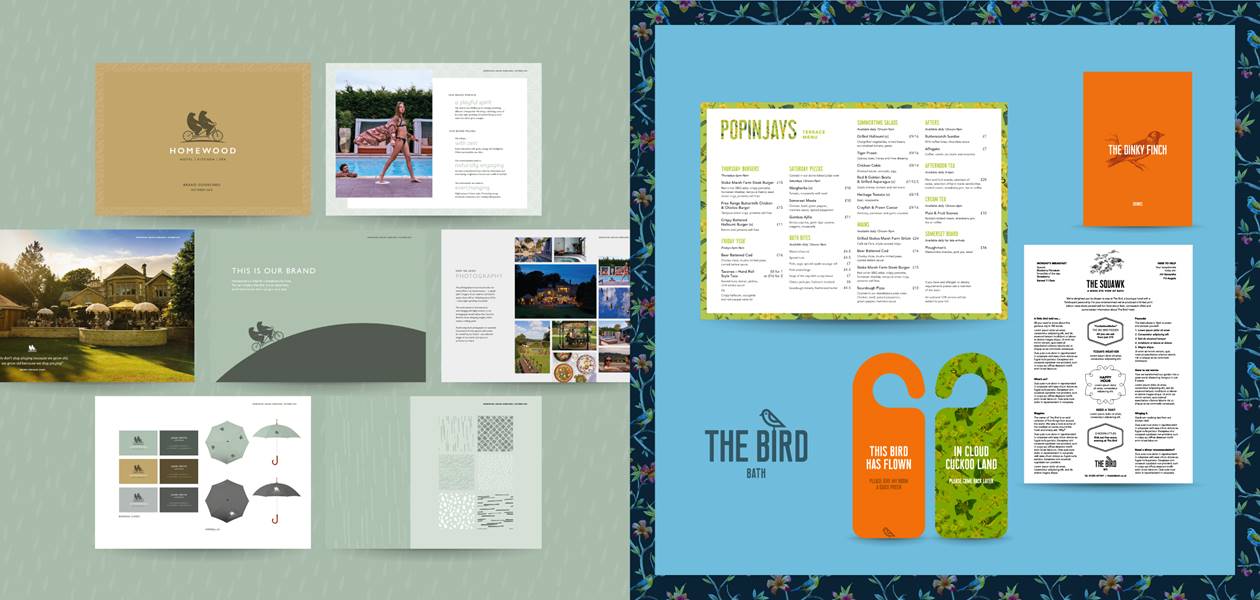 How did you approach the brand repositioning project itself?
David: I was fortunate enough to go to Homewood just before the first lockdown in March 2020, so I had a good feel for it even though it was still a construction site at the time. Jonathan and I didn't actually sit in the same space until the end of August, so we had that March to August period working remotely.
I remember the team at Homewood kindly went round iPhones filming the property and driving up the driveway to give a sense of the arrival. It was fantastic how we all adapted to the situation to make it work. It was the only way our team could experience it at the time and hopefully we won't need to do that again. However, it shows that if you have the mindset to make it happen, you absolutely can.
We started the process with a series of workshops. What emerged from these was that essentially, the answer was already in the room. The process we went through just highlighted that everyone was saying the same thing but in very different ways. Very quickly, working together, we managed to draw out the attitude of playfulness.
Jonathan: I thought the importance that came out of those workshops, about the language you use, the brand tone-of-voice and how you can use the brand to steer the decisions you make daily, probably came across more to me in those sessions than they ever have done before.
Those sessions were just the epiphany for us when we look back, they're the sessions that stand out. We got to really know what we're about and where we're going.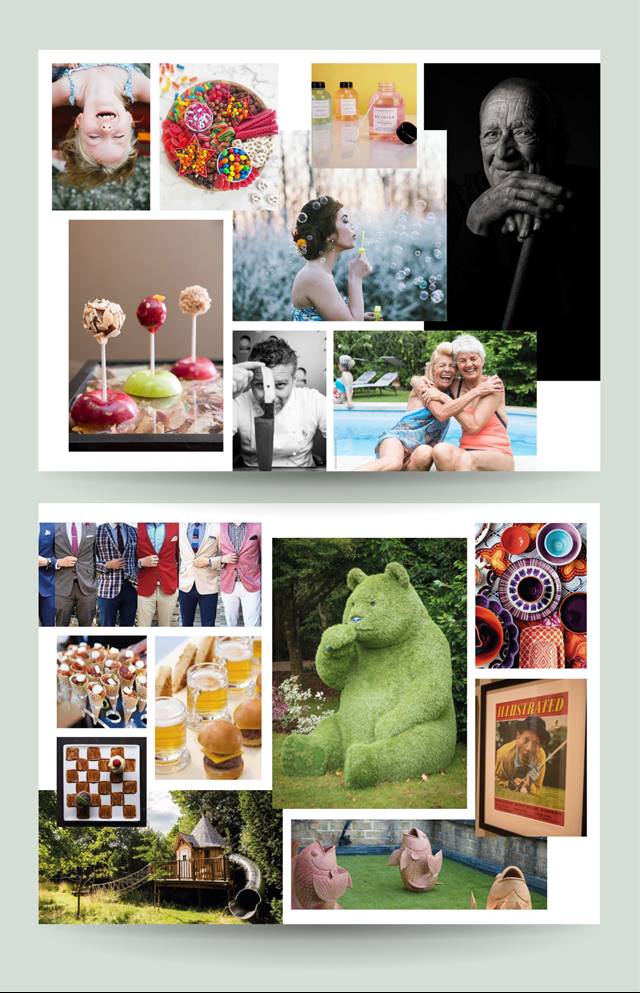 How have you incorporated the new positioning's 'playful spirit'?
Jonathan: I think the brand image of the bicycle with the bear for Homewood is a good example of, even within an image, trying to sum it all up in one go really. I think it's a really strong logo, on the website on the signage at the hotel, it makes me smile. It's important to be a little bit edgy sometimes and I love it, it's just so good.
David: I think that's just it isn't it? It makes you smile. Our Design Director, Dan, first came up with that after we tried a few other, perhaps safer, ideas. However, they just didn't feel playful enough. That just shows that the brand positioning helps push us as an agency too. The brand guidelines and positioning; they're not just for the hotels, they're for partners, suppliers and us too.
Jonathan: And our brand voice across our website, all of marketing, social media and PR, including all our suppliers and partners. We question everything now – does it reflect our positioning? Even our uniforms, menu styles – it all has to reflect our brand DNA, that quirkiness and zest.
Actually, another way we've incorporated that playful spirit has been through our new photography. This was really important. Our photography has improved enormously from 2 years ago and if you look at Homewood website's video content; I think it's pretty standout in hospitality websites.
Finally, we should mention recruitment, 100%. Of course, this is an industry-wide challenge right now, but our brand positioning helps to inform the type of people we'd like to attract; are they going to have fun with the guests? Are they playful, a bit cheeky? Particularly for some senior hires, they really need to get that.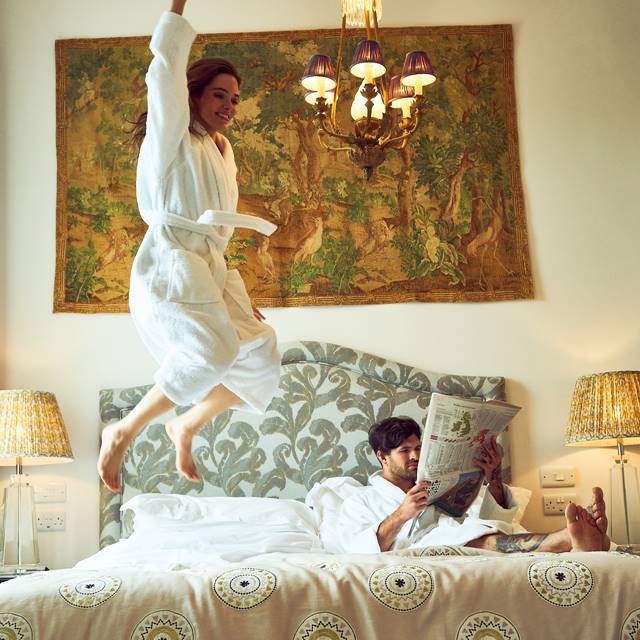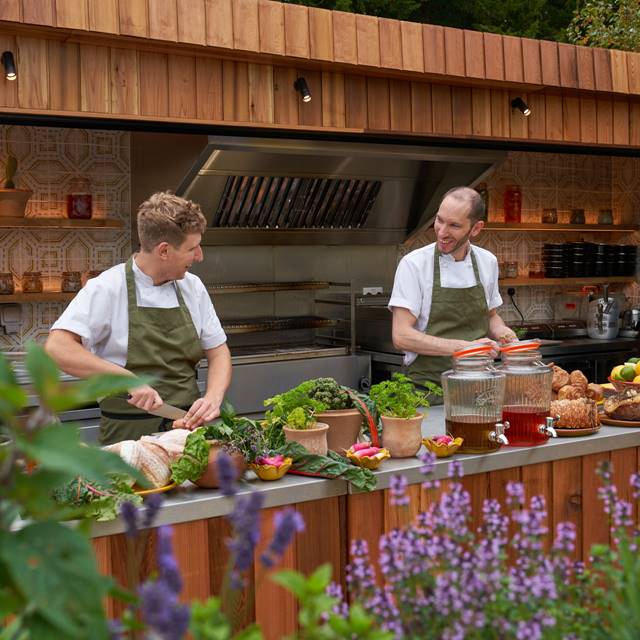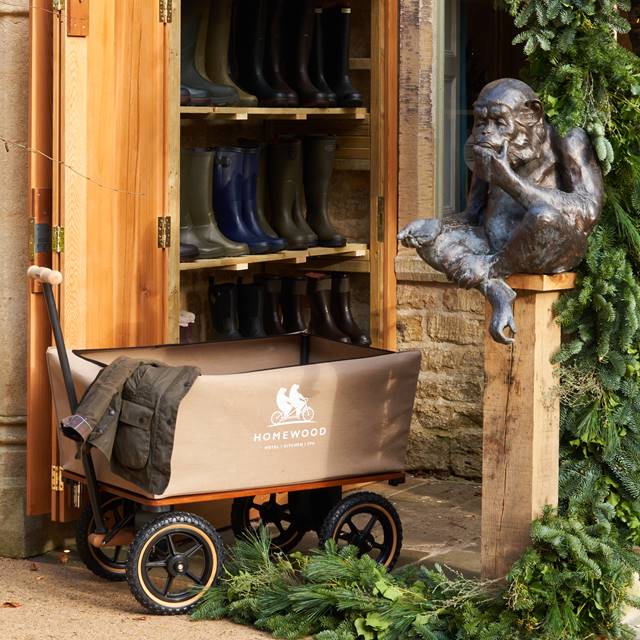 Have the types of guests you're welcoming changed?
Jonathan: I can tell you that pre-lockdown, perhaps 6 months before, the average age at The Bird would have been around 55. I think it's probably 25 now. It's a significant change, very different. You wouldn't recognise any of the guests there today compared to 2 years ago. And Homewood is very similar; more discerning, well-travelled consumers, aged 25-35. They have a 'circuit' of destination hotels they'll visit and now Homewood is a part of that, whereas 2 years ago it wouldn't have been. They're two different properties, but both have had a monumental change in guests, which of course was one of the aims of all this work. It's 100% the result of a change in our brand positioning coupled with our investment in the property and people.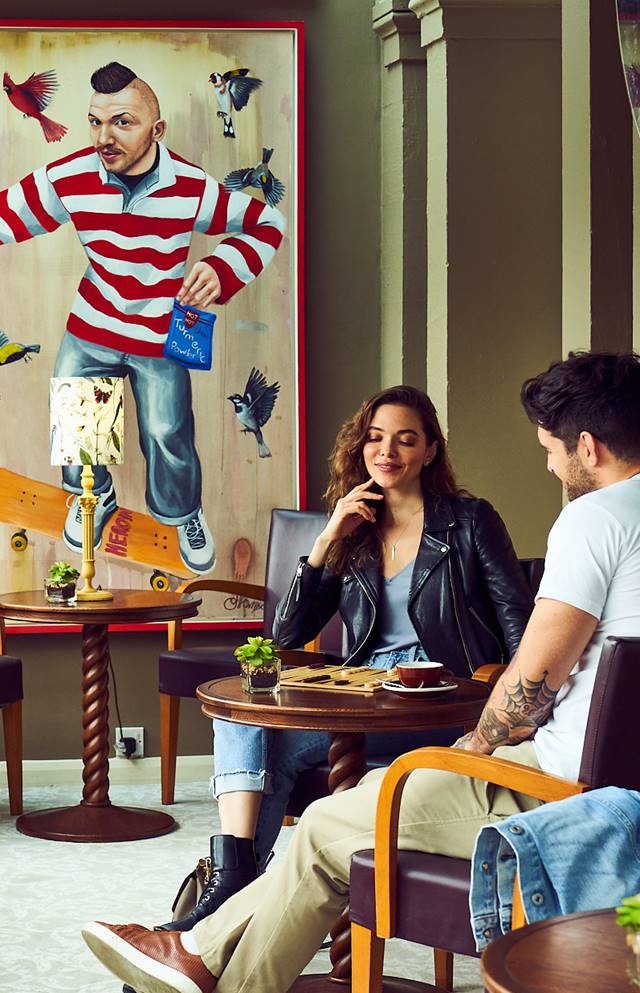 Commercially, did the changes to your brand positioning pay off?
Jonathan: Naturally it's about return on investment as well, isn't it? We'd invested this money and we had to consider; how do we drive as much yield as possible; how do we increase the valuation? We look after our guests and our staff, but we're there because we believe that creates the best opportunity to drive a return on investment for us too.
Ultimately, the ADR uplift has been huge, the biggest I've ever known in any hotel I've ever worked with, for both hotels actually. The step change in performance at The Bird especially is amazing, we've gone from around £110 a night to £190.
What were the main challenges to overcome with this project?
Jonathan: Well, there's the obvious of course. But really, the timing, with lockdown and the beginning of the Coronavirus pandemic, actually gave us time for reflection and planning that we've just never had before.
In that time, we made a lot of changes; to work with David and 80 DAYS, we moved to Dovetail PR, we changed our photography to Adam Lynk. All these strategic partners really made a difference. We made absolutely the right decisions with all of them.
David: I remember that first brand session we had, over Zoom! Entering the unknown together, we'd never worked that way before, but it worked. A lot of that was down to The Kaleidoscope Collection too, all credit to the great team behind it, moving quickly, staying positive. There was a fantastic energy.
We were able to get everyone to the meeting because of the lockdown, everyone was focused on it and the task at hand. As a combined team we kept the momentum going, with meetings fairly frequently. I think that focus really came out in the end result.
Jonathan: Absolutely, I 100% agree. The focus, the outputs, how we moved quickly, was really helped by Zoom and the technology behind that. We had stakeholders, partners, staff all involved. Collectively, the focus it gave us resulted in some of the best branding sessions I've ever been to. We could have taken a day and a half, even longer, to get the same result that we did in 2 hours, so that was a great result.
It's been fantastic to see how the team have responded so positively to our new positioning too. One of our chefs has even tattooed the Homewood bears on his arm!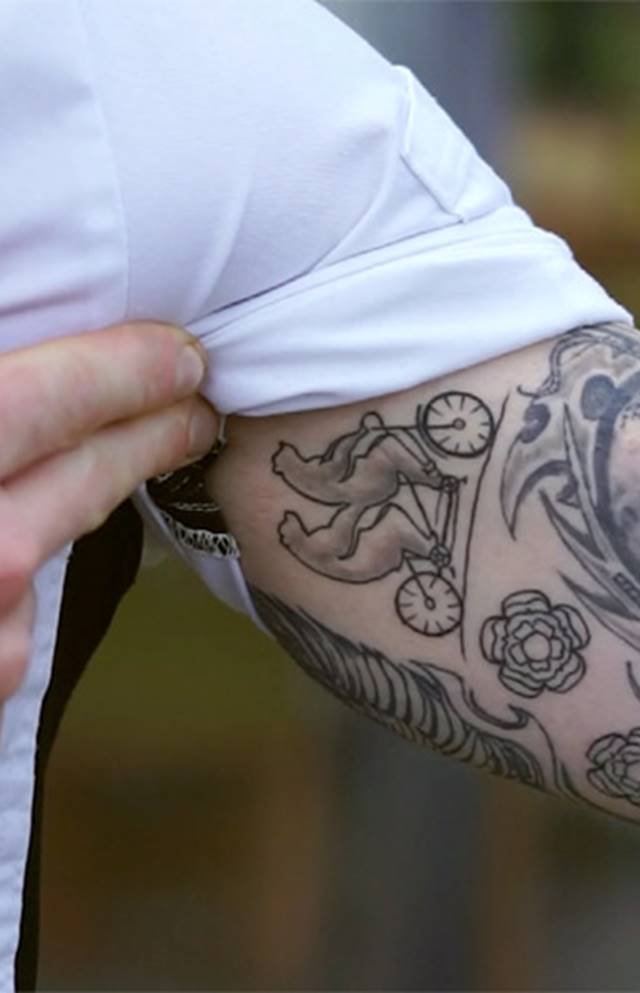 What's does the future hold The Kaleidoscope Collection?
Jonathan: Now that we've taken over Bishopstrow House, already I'm so much clearer about what it will look and feel like. It really helps having the brand DNA for Kaleidoscope so well-defined. Of course, it's an individual hotel, but having our brand guidelines helps us understand the core brand positioning while taking it in new directions. I think that's the evidence that it's a good piece of work.
Of course, there's a little risk too, having the same DNA. There's still work to be done on determining what the real differences are between Homewood and Bishopstrow House. It's important that the differences, as much as the similarities, are clear for the consumer and for the staff.
David: Absolutely. When we look at the positioning for Kaleidoscope and question does it transition over to their new property Bishopstrow House? Yes, fundamentally it does.
Longer term, as Jonathan suggests, we need to try and separate the two; Homewood and Bishopstrow House so that you can enjoy both but they're not the same product.
Jonathan: I think we'll take the time to stop and evaluate the new positioning later this year, just to see; how far have we strayed? How good are we now? Are we bought into this more than our guests? A sense check for us.
A period of reflection and re-evaluation is something that we don't often do, but that's a definite lesson from the last 18 months – take the time.
David: Absolutely, that's a very healthy thing to do. I think it's about continuing what we're doing, being playful in everything we do. We've built strong foundations, but brands take time to establish. We've making good progress, but it's that continuity, consistency and what we do next that will really bring the brand to life.
Jonathan: Honestly, 80 DAYS have been a revelation for us, absolutely great to work with. The work on our branding, positioning, defining our brand's voice; fantastic. And despite a difficult market, the results are strong.
[smiling] You know, when we look back at the last 12 months, we've actually done quite a lot really!
Do you need help refining your hotel's brand positioning? We'd love to chat.