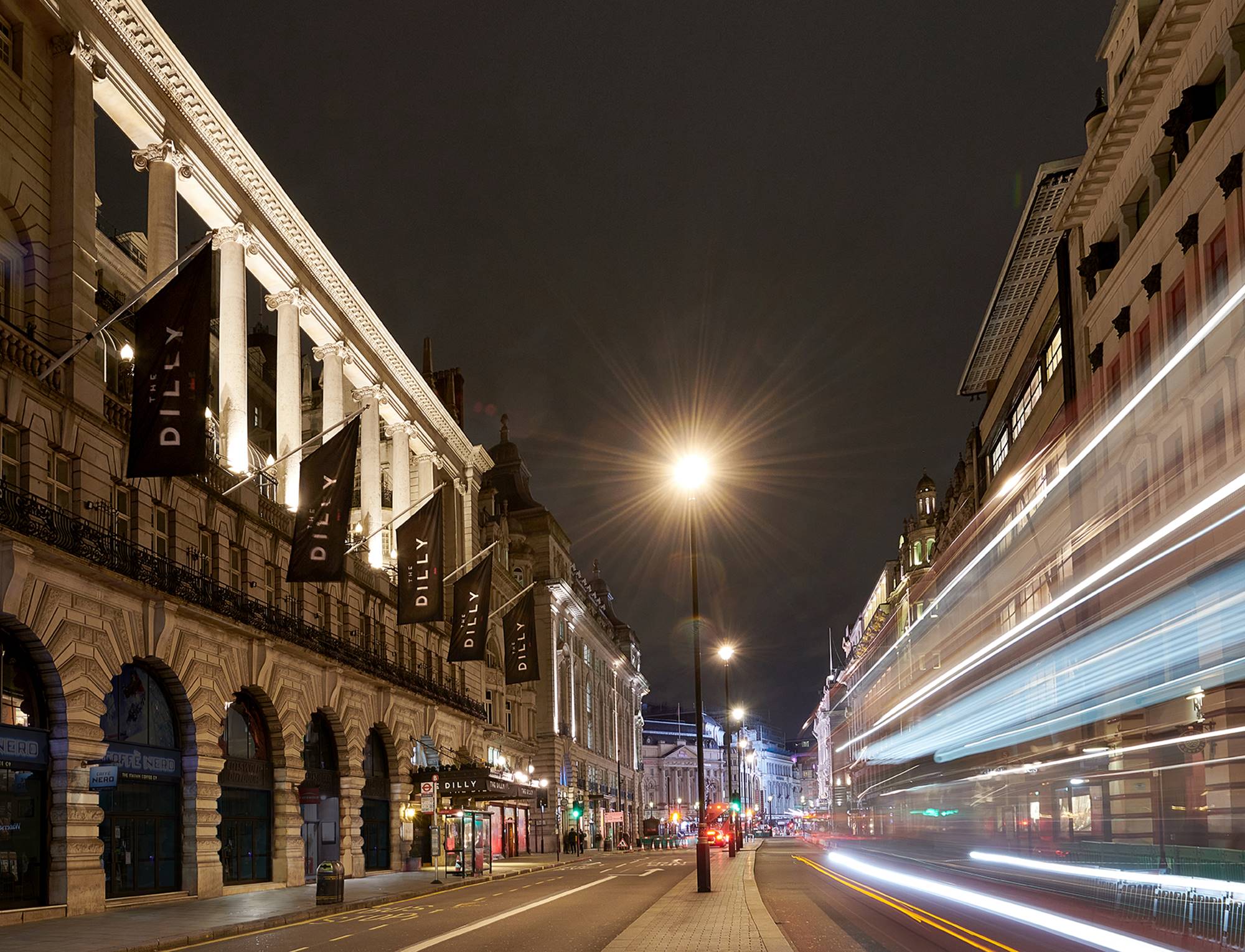 Rebranding a 5-Star London Hotel
The Dilly is a 5-star hotel in Piccadilly, London, opening in Spring 2021. Formerly known as the Le Méridien Piccadilly, it's had an eventful 12 months, decoupling from the Marriott family and rebranding amidst a global pandemic.
This is the story of how they did it.
In Conversation With...
David Gardner Managing Partner, 80 DAYS

Alex Pritchard Co-CEO, Axiom Hospitality

James Olivier General Manager, The Dilly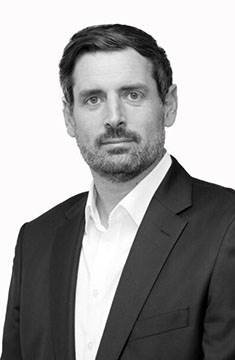 David Gardner Managing Partner, 80 DAYS

Alex Pritchard Co-CEO, Axiom Hospitality

James Olivier General Manager, The Dilly
The Challenge
Archer Hotel Capital and Axiom Hospitality approached 80 DAYS in May 2020 to discuss the deflagging of one of their properties, Le Méridien Piccadilly, from Marriott to an independent hotel. A new brand and positioning were needed, as well as a website, marketing collateral and launch campaign.
We sat down with David Gardner of 80 DAYS, Alex Pritchard of Axiom Hospitality and James Olivier, GM of the hotel, to discuss how The Dilly was born.
What were your initial thoughts when starting this project?
David: Of course, the first thought was the challenge of decoupling from the Marriott brand and replacing what was a significant revenue stream. The brand recognition and loyalty programmes that come with that brand association bring significant gains, but of course they have their creative limitations too. We were thrilled to help them to become an independent hotel, with their own brand and full creative and commercial freedom.
Quite quickly, from our initial research we found that outside of Marriott, people just didn't really know of the hotel. It was often described as a 'hidden gem' and it was quite literally that. Despite the prime location, people were walking past the front door, right in the centre of Piccadilly, and completely ignoring it.
Of course, rebranding amidst a global pandemic didn't help matters either.
Ultimately, we quickly established that the success of this project was going to come down to two key objectives; recognition of the new brand and achieving the same performance levels (or better) than while under Marriott management.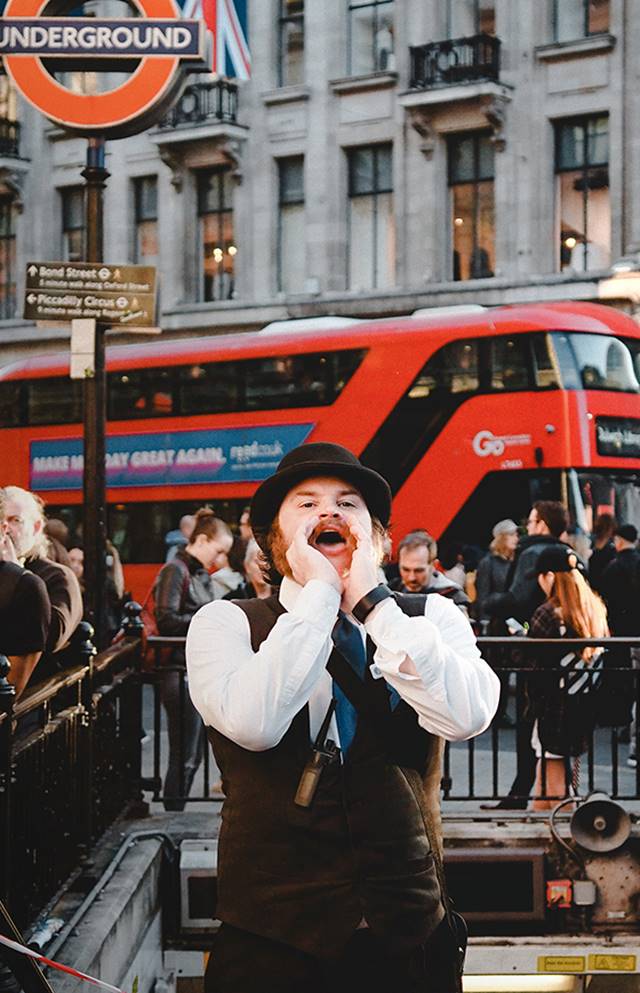 "We believe The Dilly has the potential to be the place to see and be seen in Piccadilly as it once was. This year has been difficult but has given us an opportunity to re-focus on why this city is one of the greatest in the world to welcome guests back to. There are over a million small businesses in London and sourcing from them is going to be our top priority. We want to find those that can give The Dilly a really special, local feel, which we believe is a new concept for London, whether it be with flowers, guest amenities, food or London sourced drinks – we are currently searching and at the same time, we want to encourage these independent entrepreneurs to come and find us too."

Alex Pritchard
Co-CEO, Axiom Hospitality
Just how much market research was undertaken before touching the brand?
David: The research piece really began in earnest in July 2020. We conducted a number of interviews with key stakeholders across the business, comparing this with our own market research and the results of a specially commissioned STR survey of over 1,200 guests. This helped us start to piece together what their new brand positioning might look like.
We were fortunate to catch a break in UK lockdowns, allowing us to visit the property and experience it firsthand. This also meant we could meet face-to-face, a luxury in 2020, and really start to ask, and answer, some of the big questions. Who are your guests and what is their mindset? What is unique and better about you? What is your market position? What is your brand story?
Our survey gave us a very specific understanding of the guest profile and habits of both leisure and 'bleisure' guests, in market for luxury London hotels in the West End, Mayfair, markets. The results were comprehensive. We built an understanding of how age demographics affect the frequency of travel, why guests choose independent hotels over branded, what hotel and room amenities they want, what was expected and what made it special, their attitudes toward sustainable travel and where a 5-star hotel guest starts their research before travelling. All eye-opening stuff.
The key to unlocking the full value from the research was always comparing branded versus independent hotel guests, to determine exactly what the guest of an independent hotel wants. Over 50% of those surveyed believed that an independent hotel would offer a more authentic experience. It was insights like this that really helped us start to shape the brand positioning.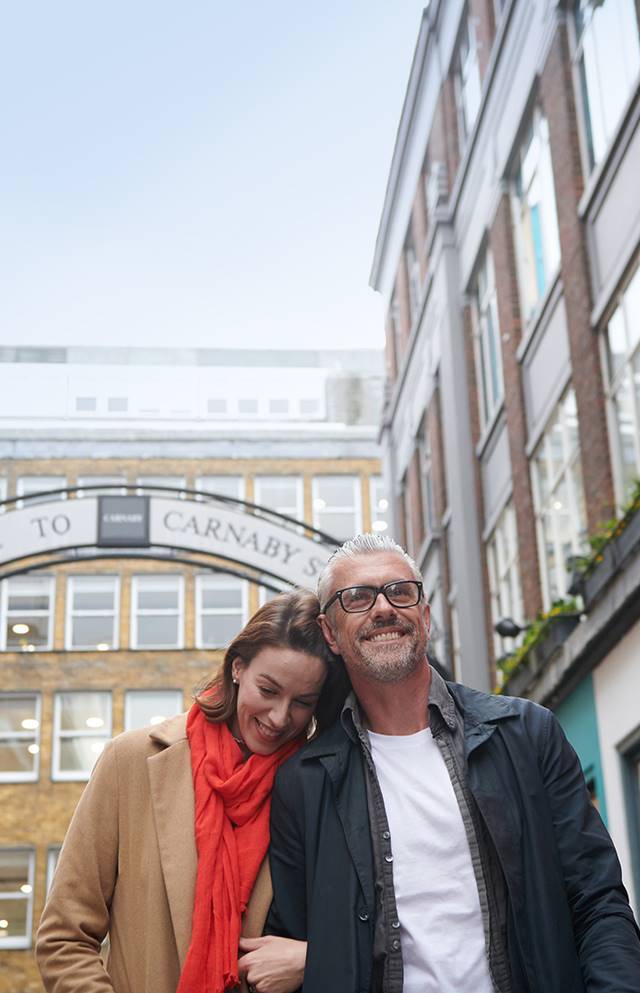 Did you undertake any competitor analysis?
David: Absolutely. We drilled down into compsets to determine, exactly who are their competitors? We went beyond simply evaluating them by location, mapping out Le Méridien alongside their competitors to look at price, brand versus independent, brand story, target markets and whether the property is seen as international or London focused.
We looked at the shared characteristics of their compset, but most importantly, where was there opportunity to be a little different? What was unique and better about them?
All to help determine the brand strategy for Le Méridien Piccadilly – where are they now and where could they be?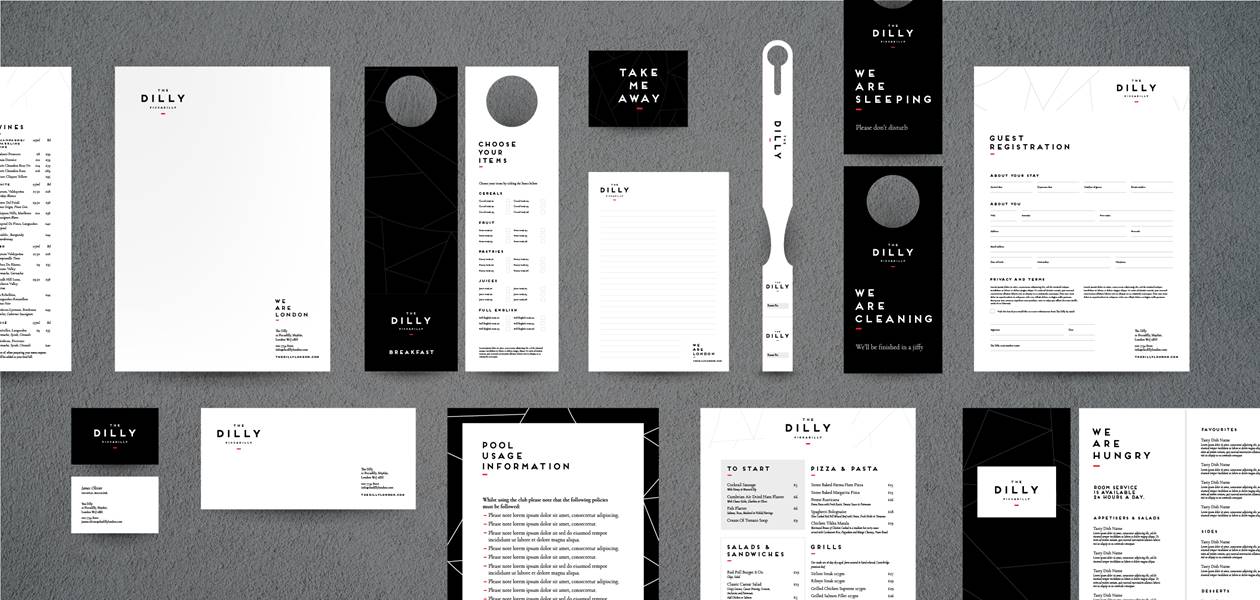 How did you determine the new positioning?
David: Before we presented our thoughts, we listened to what the team themselves thought about the positioning of Le Méridien. Those that had worked with, or even in, the hotel for a number of years.
This, and our research piece, led to 3 potential routes, three brand stories each with their own positioning, mood boards, colour palettes etc.
There was Piccadilly's Oasis, where you can escape the madness of the city. Step away from Piccadilly through the doors of our beautiful, elegant five-star hotel… and breathe. Recharge yourself.
Then there was London Chic, the glamorous five-star hotel in the heart of London, just like Mayfair itself, well cut and eternally chic.
Finally, there was London's Heart. Right in the heart of the action, a gorgeous five-star hotel on Piccadilly Circus – everything you love about London is on your doorstep.
The final positioning was a blend of Piccadilly's Oasis and London's Heart, centred around location. Because really, the product, what we're actually selling at The Dilly; it's not the bedroom, it's not the restaurant, it's the address. People will stay, and have stayed, just because of where it's located.
The research pointed to three key takeaways, focus on location, inspiration and quality. So we did.
Really, it was about saying, when you come to London, don't stay in Kensington, don't stay in Covent Garden, stay in the middle of it all. When you stay in London, stay in London.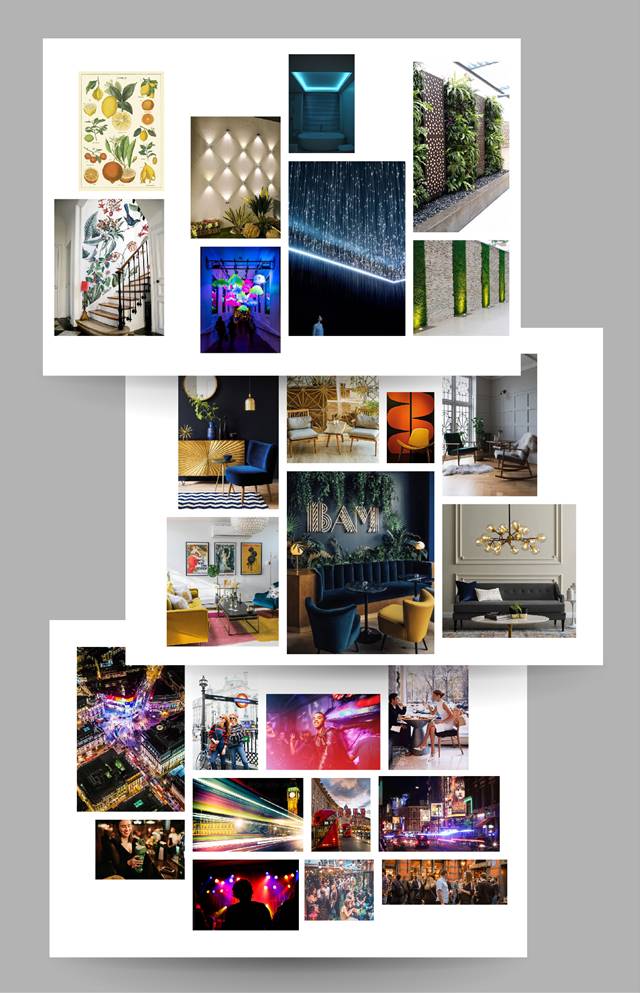 So, the brand story was centred around location?
David: Yes, their story was about feeling connected with London. From their location to the interiors expressing London's style. Food and drink from local suppliers, expansive local knowledge, transport links, sustainability – even the name was inspired by the address. All these things are connected back to the city and that's absolutely critical, that's what they're all about.
This is distilled into the story shown here.
When you're coming to London, come to London:
We are in the heart of the action. We bring you the best of London's essence in our local cuisine, upbeat vibe and style. Enjoy show stopping moments… and places to slow down and recharge. And we're share in-the-know insights for making the most of your time in the capital. Our glorious grand hotel dates back to Edwardian times and witnessed the comings and goings of London great and good. Now it's your turn.
This informed and influenced absolutely everything. The colour palette, the fonts, the tone of voice, the brand personality, right through to the branding too of course. The textures and fabrics in the hotel, the staff uniforms, training manuals, food being served in the restaurants and the contents of the mini bar! Even the map of central London and Piccadilly itself feature in abstract patterns and supporting visuals.
Splashes of red are seen everywhere in London and so feature prominently in the colour palette for the brand. We even introduced the red Dilly umbrella, our version of Bloomingdale's Little Brown Bag, to help take the brand to the capital's streets.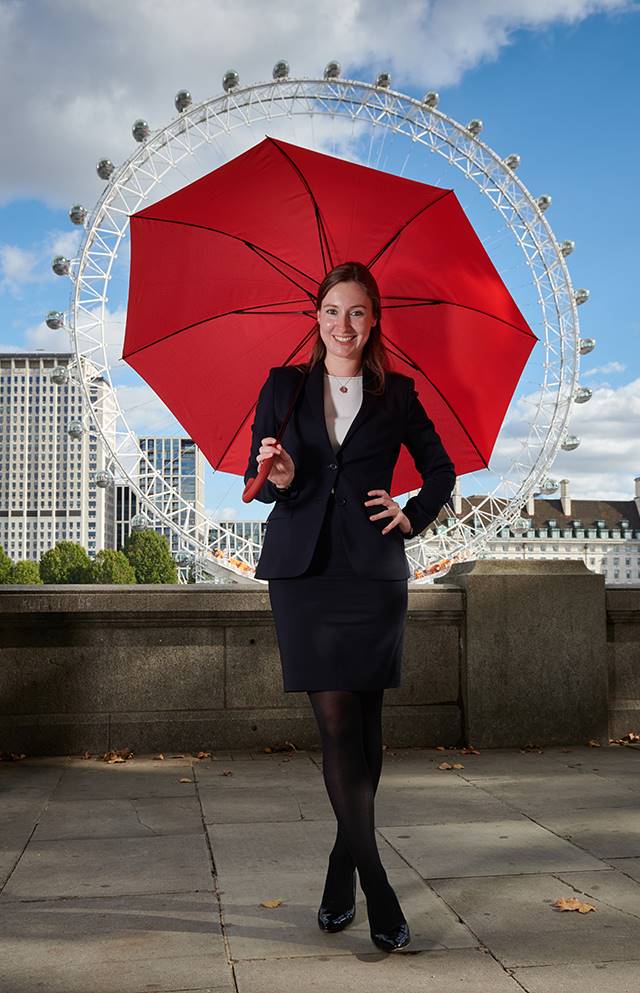 Photography Reshoot
Due to the decoupling from Marriott they lost the majority of their photography overnight. Our work on the brand informed their approach to a complete reshoot of the hotel. It had to be about location, vibrant but classic, little touches of red and a sassy, smartness, to the hotel. Our team was on hand to provide art direction during the entire shoot.
Some examples of their new imagery are below.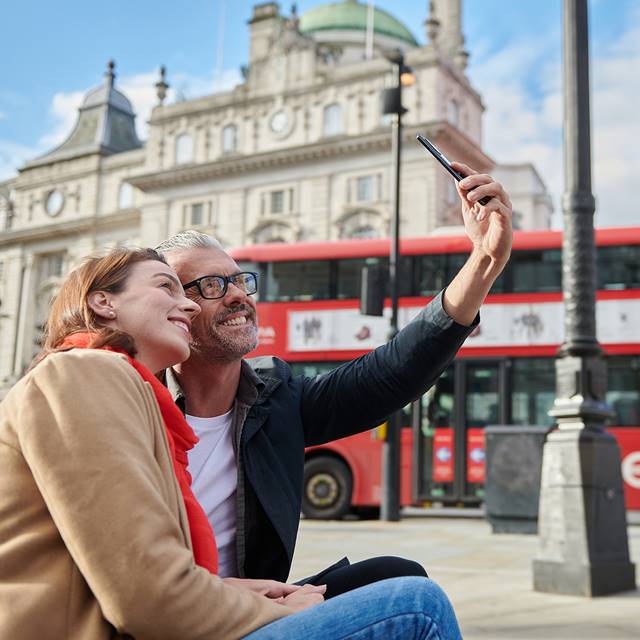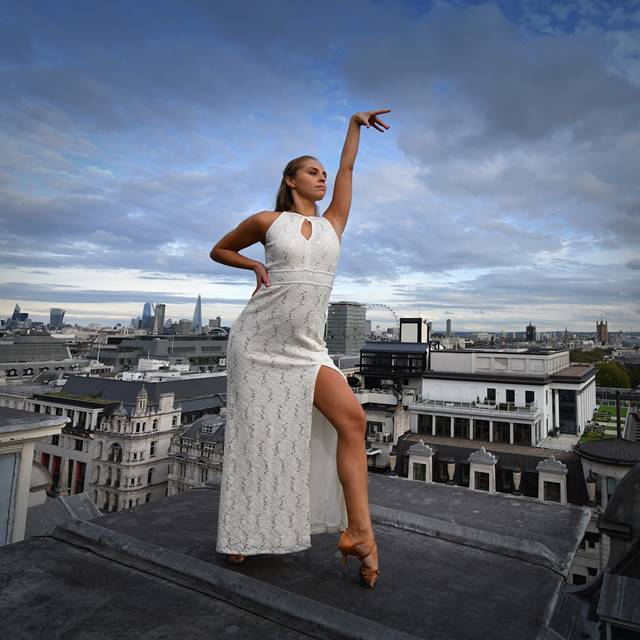 What about the new name, where did it come from?
David: We started with the usual set of questions. Do we opt for a descriptive name? An acronym? Perhaps an eponymous name, after a place or person? Or do we go down an evocative route with a little bit of hidden meaning?
This produced a very long list, which we narrowed down to 6 names in the end. 3 were liked. 1 was loved.
And so, The Dilly was born. I think it's brave, different with a contemporary edge.
Of course, we did our due diligence and went through the connotations of the name too. In the late 19th century English language, a Dilly was something or someone regarded as being quite remarkable and unusual, so it all seemed very apt.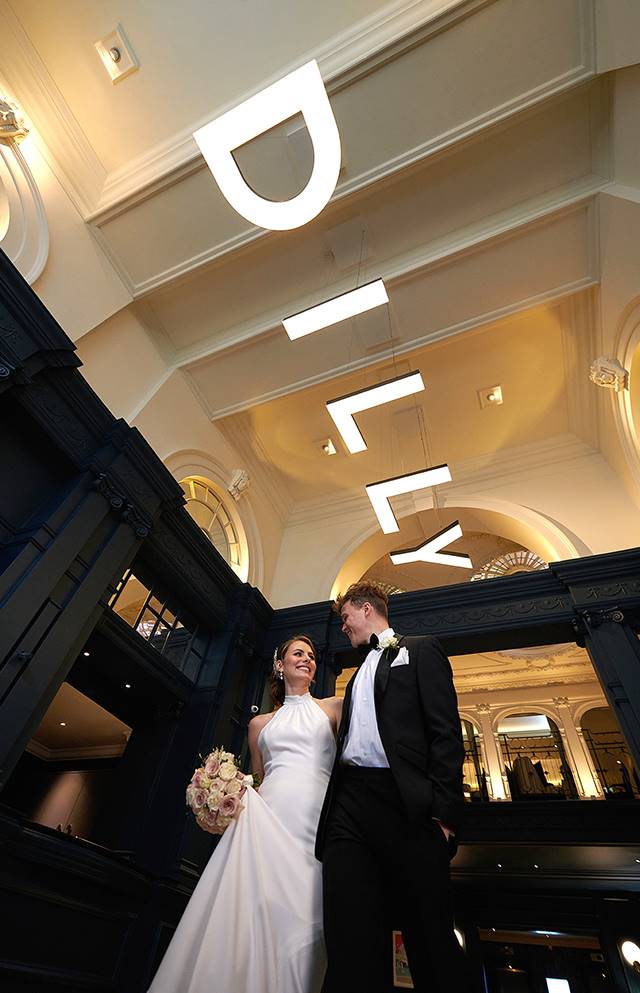 How did you approach launching the new brand?
David: Every little detail was considered. We wanted red umbrellas everywhere! If you spot one around Piccadilly in the future, there's a good chance it's from The Dilly.
We designed and built the website and created a launch campaign focusing on driving general awareness while highlighting the name and brand change – that was critical. As was ensuring the campaign flowed into conveying the story of the new positioning.
And, of course, it incorporated transactional marketing, to encourage social following and newsletter signup prior to opening, alongside a message of book direct. Overtime the emphasis of marketing communications will of course change from driving awareness to engagement.
We worked on everything from the creation of comprehensive brand guidelines to marketing assets for the hotel, social tone of voice guidelines, social media profile creation and ad creation across text, display and social formats.

Finally, in retrospect, what was your favourite part of the project?
David: Capturing the brand essence so succinctly.
One of the things about 80 DAYS, what our clients like, what I like… with most brand agencies they'll make the brand essence really complex. You'll get brand circles, brand trees, brand keys, so many different ways to express the brand. The problem is, you forget what it's all about, especially when a brand has to be embraced by so many different stakeholders within the business.
Of course, we can put extra layers on it, but right at the heart of it, we pride ourselves on simplifying the process, to make it understandable and usable. And that comes from years of experience, years of trying to simplify and contextualise our process to work for hospitality businesses.
For The Dilly, their brand essence is simply; We Are London. There's three other brand pillars and a 100 page document to support the brand essence, but at the heart of it, we are London, that's what we want people to feel about the hotel.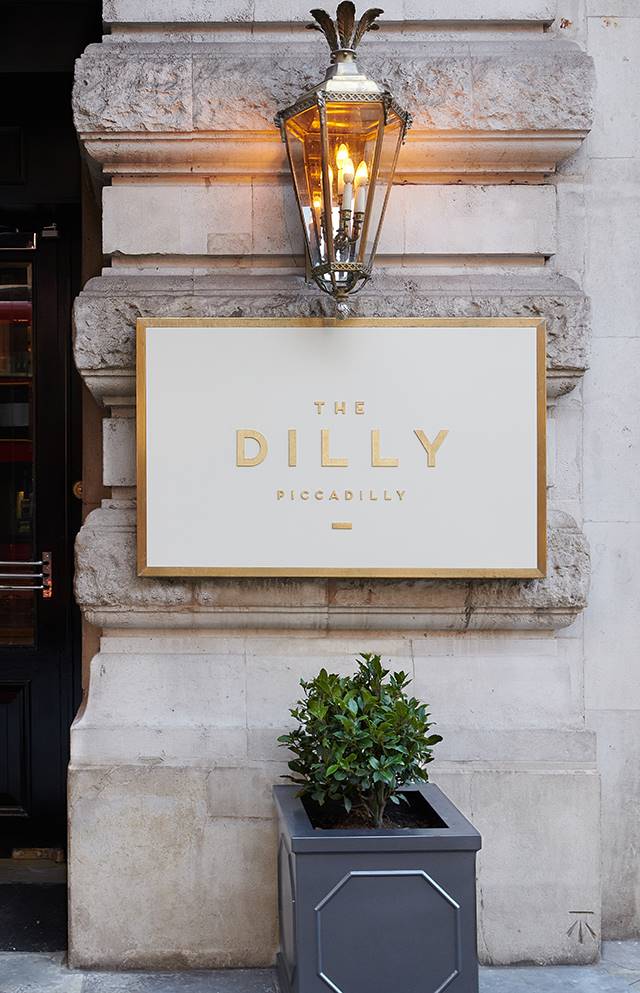 "When you explore everything that makes a location the place to be for business or pleasure, or simply to recharge, this is it – London's epicentre, Piccadilly Circus and a meeting point known throughout the world. Our hotel's very name is memorable, playful and ultimately inspired by our address in the centre of London on Piccadilly – We Are London."
James Olivier
General Manager, The Dilly
If you need support with branding or rebranding your hotel, we'd love to have a chat.