An Iconic Investment
From quintessentially British country houses to lifestyle townhouse hotels in the heart of the city centre, Iconic Luxury Hotels are a distinguished collection of unique and characterful properties, each with an abundance of stories to tell. 
In Conversation With...
ROSE CHAPPELL (FORMER) DIGITAL MARKETING MANAGER, ILH

LYNNE SADLER HEAD OF ACCOUNT MANAGEMENT, 80 DAYS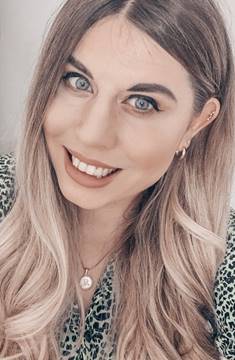 ROSE CHAPPELL (FORMER) DIGITAL MARKETING MANAGER, ILH

LYNNE SADLER HEAD OF ACCOUNT MANAGEMENT, 80 DAYS
The Challenge
A long-established client of 80 DAYS, the Iconic Luxury Hotels team approached us at the beginning of 2020 to begin a 2 year project to redesign and relaunch all of their existing UK hotel websites. A consistent brand experience and having the ability to cross-sell the collection were key objectives, laying the foundations for future digital growth.
Of course, the pandemic added an additional layer of complexity to the project. Now that the final website for Lygon Arms has launched, we took a moment to chat with their (former) Digital Marketing Manager Rose Chappell to review a very enjoyable project.
What was the rationale behind a redesign of your websites?
Rose: Well basically, we were near the typical lifecycle of our existing websites. They'd been live for 5 or 6 years and ready to be refreshed. We actually started off with Mayfair Townhouse; a completely new brand launch, it needed a new website. And for brand consistency across the group we wanted all sites to have a similar look and feel, to be obviously Iconic. We also needed the opportunity to better cross-sell our properties, to link to the other properties within the footer of the website. We're already seeing traffic and revenue generated through that cross-selling ability. Finally we needed the ability to quickly create landing pages, including video and really take us to the next step digitally.
Lynne: Absolutely. Even on aspects like the cross sell ability, we didn't previously have the Iconic logo so prominently across the sites, across the booking engines, so it wasn't always clear that the hotels were part of a group, whereas of course now we do.
Rose: Yeah I think you could go on any of the sites now and instantly be aware that they're part of the Iconic Collection which is of course what we wanted. It really helps with brand recognition.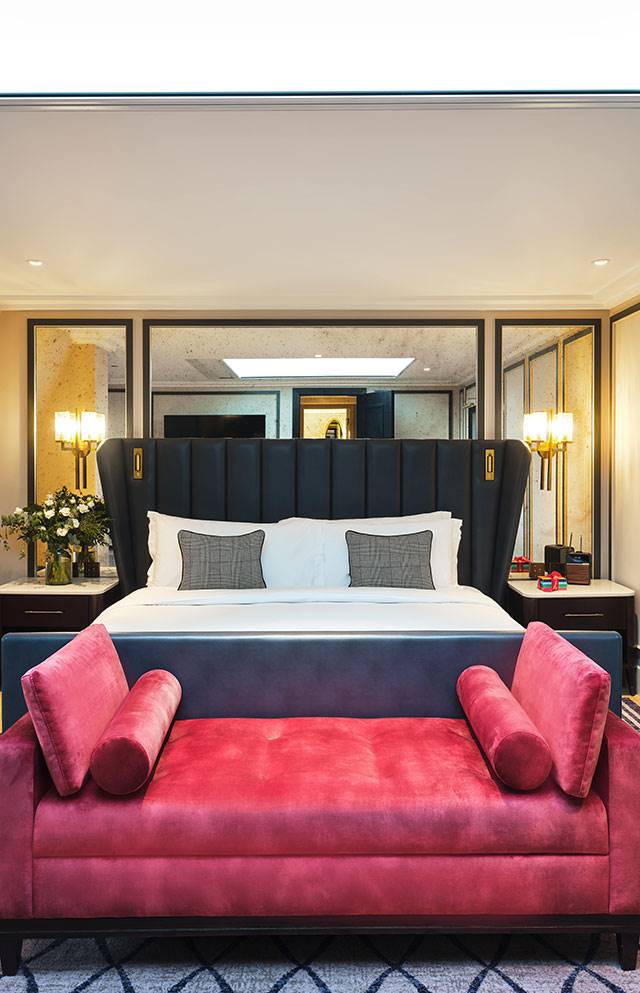 You mentioned The Mayfair Townhouse, that launched mid-pandemic in 2020. Apart from the obvious, did that introduce any new, unforeseen challenges?
Rose: I think when you're working on a project like this you really want and need to see the hotel and of course none of us could go and visit which made it very difficult. Launching a website when we hadn't really been there. I was lucky enough to get to go, but Lynne couldn't until after the website was live. The challenge was really that it was a completely new brand with limited awareness, but what was good about 80 DAYS was that you don't just do websites, you don't just launch a site and leave us to get on with it. 80 DAYS helped with the branding and you're very good at supporting brand launches too. So for example, we didn't just launch the website with you, we launched the brand with you, right across social, PPC and everything else. We've had your clear support throughout. And Lynne's very good at being honest, if she doesn't necessarily agree with us, she'll tell us but always explain why and the reasoning behind. She'll tell us what might work better, or she'll take our idea and improve upon it. That's been really helpful, especially so during the pandemic. 
Lynne: I think with Iconic, we've worked with them for a long time now and that longevity; the background and history of working with them, has really made a massive difference. We've learnt a lot over that time, what really works for them. That, coupled with our wider industry experience, has really helped us move things forward quickly and navigate a challenging couple of years.
Rose: Yes, certainly on the pandemic side of things, we didn't even know when we were going to open so we couldn't promote that at the time. So we worked with 80 DAYS to do a gift voucher campaign and that generated a lot of revenue for us, even while we were closed which was really good. That's not working as well now, but at the time it was a great example of how Lynne and the team were so quick to change things for us, to help us continue to generate revenue and not just sit and wait for things to change.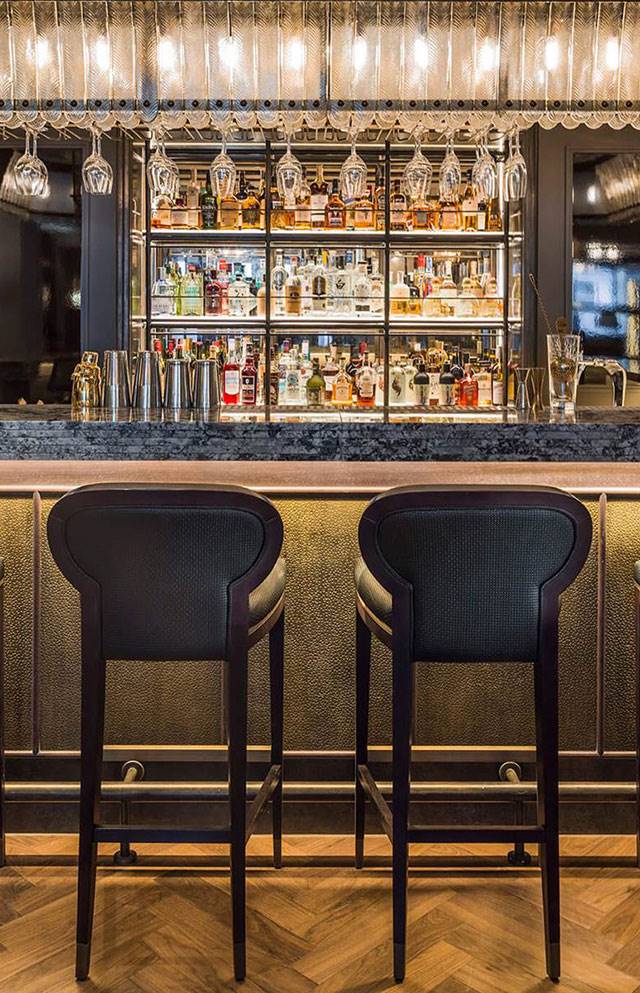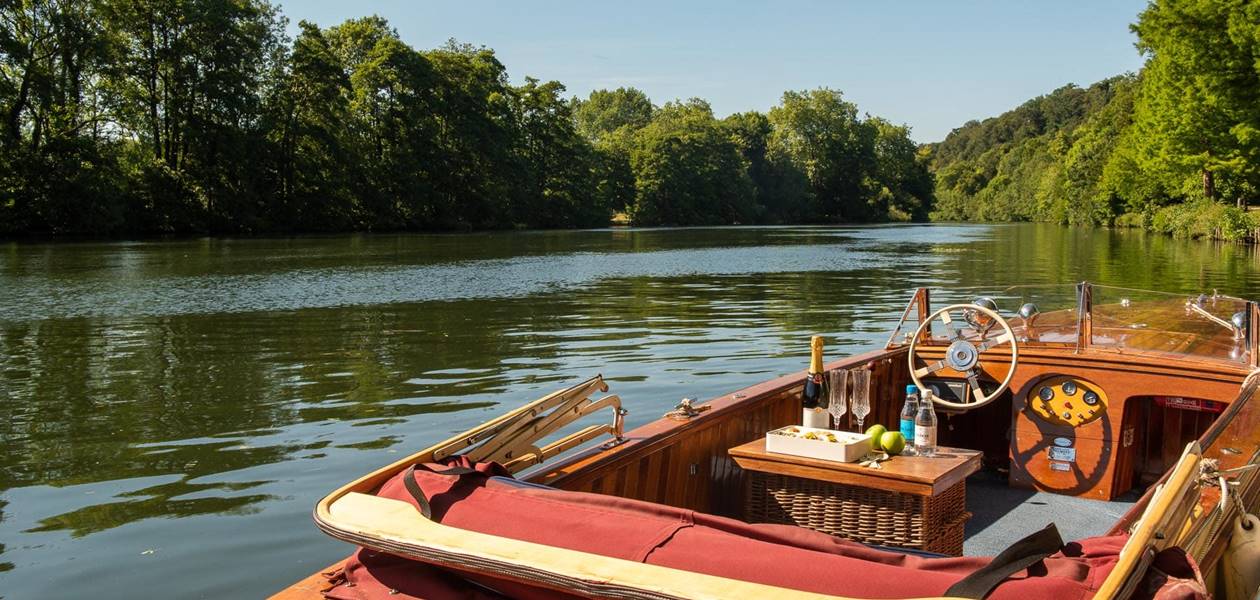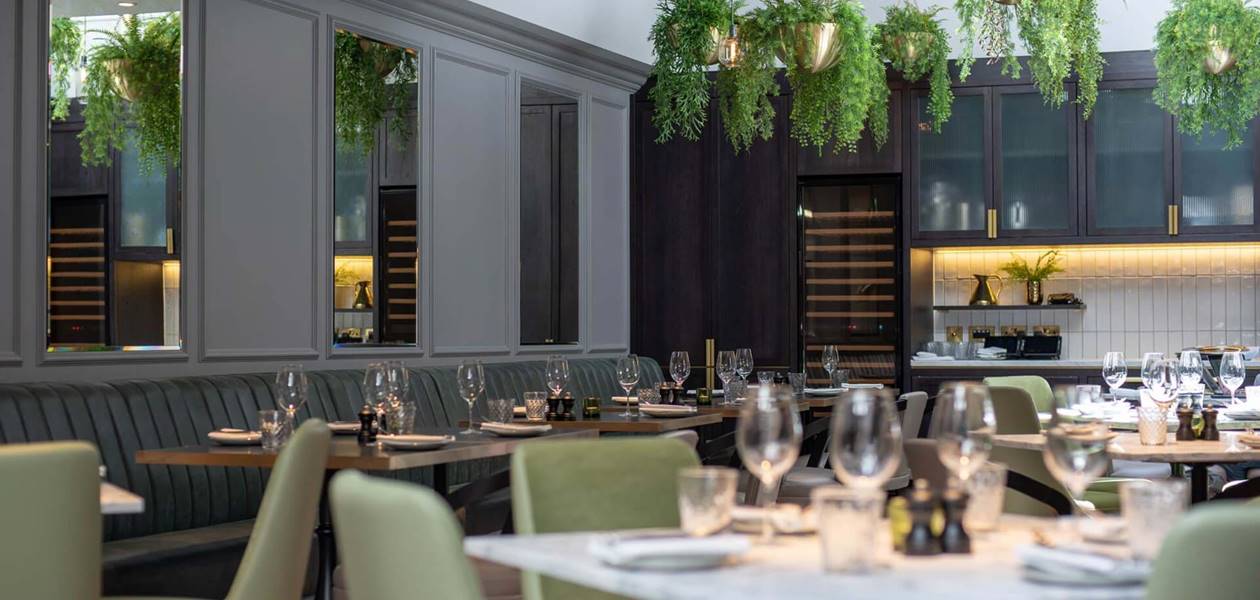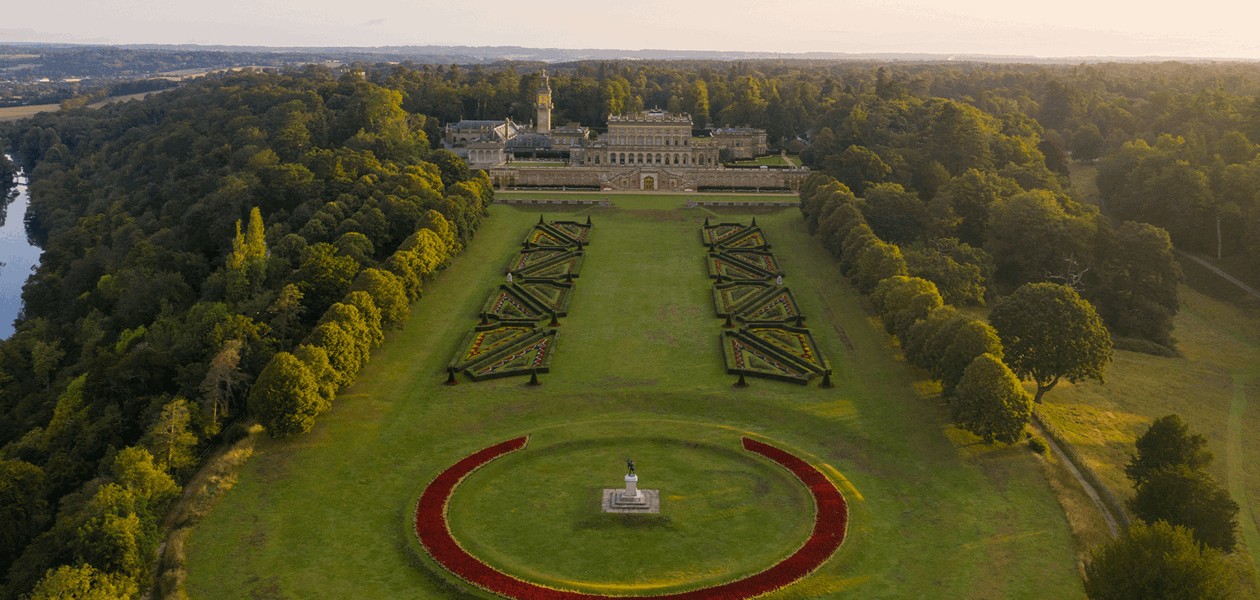 You've launched new websites for all your properties gradually over the last 2 years. How have they evolved over time?
Rose: At the start of the project we had the choice of a few design options and we opted for something that was more of a global template. That's been really helpful as any changes we make, it pushes out to all the websites which is just a massive time saver. So for example, we updated the booking bar and added consortia to it like Relais and Chateux, and that's already been changed across all the hotels. It's just so quick and easy. You're so quick at deploying and again, you're always very honest about when we should and shouldn't do it. From design to deployment, the process has always been really good. 
Lynne: I think it's been nice to see how the sites have evolved to accommodate the different properties within the collection too. We launched Mayfair Townhouse first and that's quite a different product to Chewton Glen; city centre and a resort property. So during the period in-between launches we were always evolving the sites, adding templates to work for the spa, for a members section etc. We weren't building something from scratch each time, we were taking what was working well already and adding some additional functionality to improve upon it. And we're not stopping there. Now we'll start running A/B tests, so a video vs. a slideshow, a burger menu vs. a horizontal menu etc. That's the plan moving forward because of the setup, it'll be relatively easy for us to test and quickly deploy these changes to benefit all the properties.
Rose: We all know, you never stop working on a website, it's not over when the website launches! You have to constantly optimise it. So the next step will be continuing the relationship with the 80 DAYS team, running ongoing UX testing and continuing to optimise them.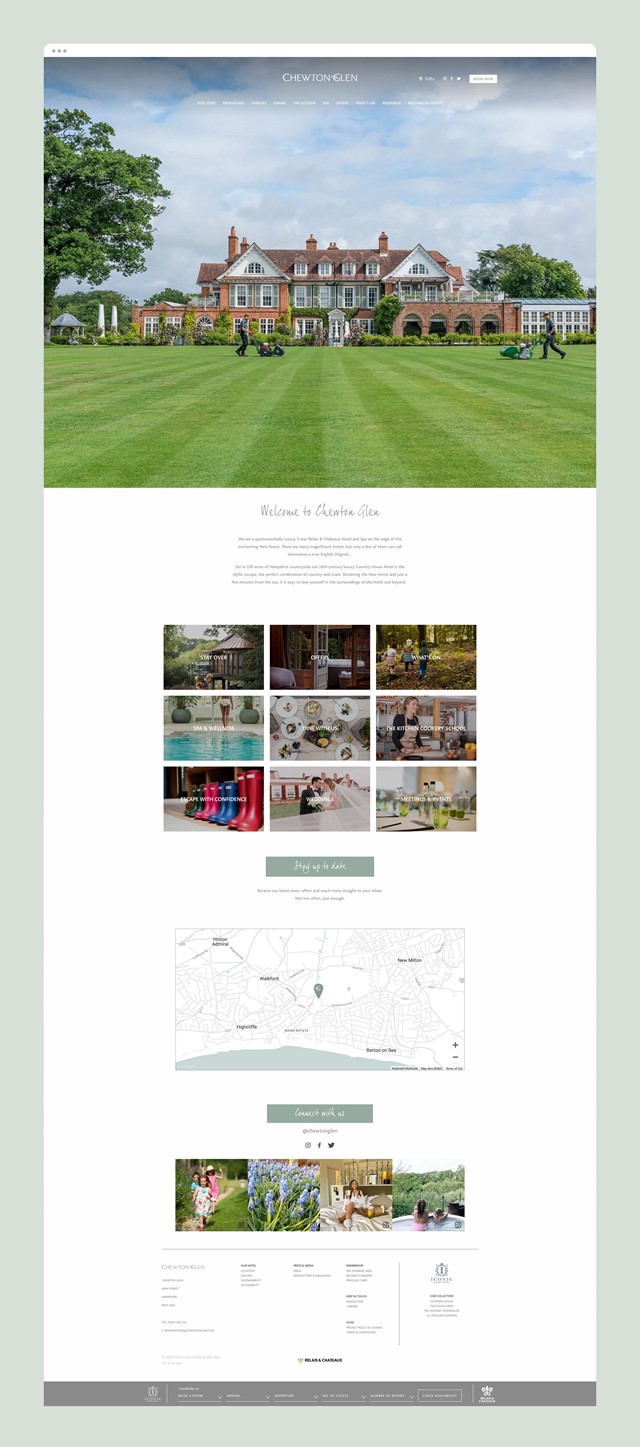 Have you found Hotel Benchmark helpful in assessing your performance?
Rose: Definitely. It's a good way to help senior management understand how our competitors are doing and of course how we are performing relative to them. So for example, when I look at the data and say 'oh 3% of of our traffic is coming from email this month', that may not sound all that strong, but when you compare it to the benchmark figures you can show that it's actually on par with the market average. And the new social section within Hotel Benchmark has been especially handy. I can give them an idea of what the industry standards are and what we should be aiming to exceed. It really helps to put our figures into context.
Hotel Benchmark is a sister company of 80 DAYS, offering a free benchmark report to evaluate your hotel's website and digital marketing performance. For more, please visit hotelbenchmarking.com
What's it been like to work with 80 DAYS (and Lynne) on the relaunch of your sites?
Rose: It's been really good. What sticks in the mind is the communications side of things and it's so important with website launches; keeping in conversation with people, knowing what's going on. Lynne always answers us quickly and if she's not there, on a well-deserved holiday, then she always lets us know who's looking after the account. For example, Dougie was really excellent helping us with a campaign while Lynne was on holiday recently. We're always well supported, giving us examples, definitions - to help me share what we're working on with the wider team here. The communication and support has been absolutely excellent. And then of course, the actual end product of this project, the websites, I really like. 
Lynne: Of course, I'd agree with Rose! I'd say that it's been a really smooth process. We've both been working really hard on getting all the different bits of the project put together and I would just echo Rose really - that the support has been two-way, it's been a real team effort with both us and Iconic working together. And that's really helped as we've launched each site, because we're working so closely together and because it's a learned process; every time there's less and less snagging.
Rose: Yeah, I think it's been a really good relationship, I would highly recommend 80 DAYS to anyone.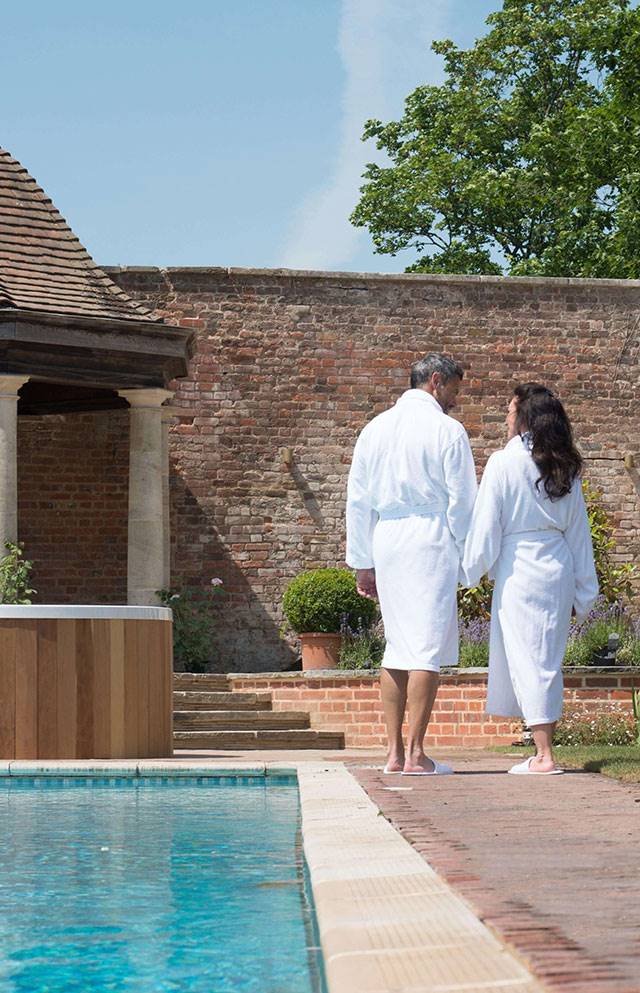 Finally, have the new websites allowed you to be better prepared for the recovery of travel?
Rose: Yes, really well-prepared. Especially now that we can create these amazing campaign landing pages. We've already done that for Mayfair Townhouse. 80 DAYS shared some insight that US travellers are looking for 4 nights+ breaks, so we created an offer and Lynne and I collaborated on creating a really swish looking US vacation landing page which is already driving new organic traffic. On the older sites we'd have never been able to do that. What I really like is that it's so modular, so flexible, we can quickly and easily add modules from other page templates. 
Lynne: I think as well, we know that the pandemic has accelerated mobile usage and that's something that we've obviously focused on a lot with the new websites. We can see that there's better engagement and better conversion on mobile already and we're now working on how to improve that further. Ultimately, the new websites have helped us work with Iconic Luxury Hotels in a much more agile way – incredibly helpful as we look beyond the pandemic.
Considering launching a new website for your hotel? We'd love to chat.