Positive Change
As a business working exclusively within the hospitality and travel sector, we've always been very conscious of our societal and environmental impact.
Today we invest further in our (and our planet's) future as we embark on an exciting journey to become a more responsible business, including working towards B-Corp Certification.
We are more motivated than ever to 'use business as a force for good'.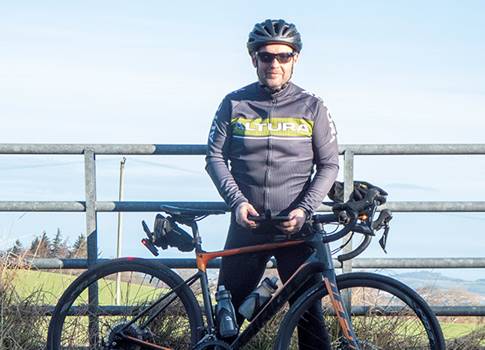 Introducing Mr Sustainability
Technically, his name is Douglas.
Dougie Hunter has been with 80 DAYS for nearly 20 years but recently changed role to become our new Sustainability & People Director - in charge of keeping our people (and our planet) happy. 
This is a responsibility he doesn't take lightly; "We're very realistic with our goals here. Becoming a more socially and environmentally responsible business doesn't happen overnight, but we're taking steps, strides even, to ensure that with each month our impact lessens".
Of course, this is a team game. We'll be investing in our people, in our learning, our infrastructure and in policy (the boring, but essential bit) to make sure this a shared vision.
As Marco Truffelli of Rufflets re-shared from Amy Edmondson, in their inspirational sustainability story, "when we talk about mind shift, the basic human challenge is this: it is difficult to learn, if you already know". Our preconceptions are out the window and we're very much in 'absorb mode', as we strategise on how we can become a more environmentally responsible business.
Taking a more strategic approach
Getting serious on sustainability.
With the support of Sustainability Coach, Dominique King, we've undertaken a 'Snapshot Sustainability Review' to gain clarity on the opportunities that come with a more responsible approach to business; improving profitability, our overall business value and of course, making 80 DAYS an even more enjoyable place to be. We then worked on a Sustainability Development Plan to outline the various practical initiatives that would help us reach our goals.
We're delighted to be partnering with Dominique, to offer sustainability coaching services to hospitality and travel businesses who would like to join us in taking a more strategic approach.
Ultimately, now more than ever, we're giving careful thought to our social, environmental and economic impact, adopting a people, planet, profit approach. So while, of course, we exist to make a profit, that cannot come at the expense of our planet. So much so, that we've revisited our company vision and added a simple concluding line that applies to everything we do, now and in the future. 
"...all while caring for the planet and minimising our environmental impact."
Moving forward, if something isn't congruent with our overall vision, it doesn't happen.
Some of our sustainability initiatives
No greenwashing here.
Using our Sustainability Development Plan we've prioritised initiatives based upon how easy they were to action, how much impact they'll have, their relevance to our business and their relevance to our clients.
We have over 20 initiatives to keep us busy, but some highlights include;
Assessing our agency's carbon footprint and taking steps towards becoming carbon neutral
Setting targets on our waste reduction and recycling (and exceeding them)
Involving the team, through our staff forum and sustainability focused social events
Making our sustainability strategy part of our onboarding process
Reviewing our service offering, as well as external suppliers and partners
Formulating a sustainable travel policy to minimise our environmental impact and offset our carbon footprint - an important one for us as our work naturally involves quite a bit of travel.
Monitoring (and reducing) our energy usage, inspired by Our Property Bear's Jamie Greig.
Collectively, this should move us closer to achieving...
B-Corp Certification
The biggie, with a capital B.
We're aiming high and working towards becoming a B-Corp Certified business as soon as humanly possible. Inspired by their message of 'using business as a force for good', we're beginning our journey of self improvement and continual learning.
It's really quite exciting.
Spotlighting sustainability success stories
Phew, try saying that after a glass of sherry. 
We're constantly inspired by those who are very much leading the way when it comes to sustainability within hospitality. So much so, that we thought it worthwhile to share their stories, starting with Rufflets, a country-house hotel in St Andrews doing amazing things with their kitchen garden.
We're really keen to hear from other hoteliers and share their stories, so that we might all learn something about how to move our industry forward.  
If you'd like to get involved, please email marketing@eighty-days.com