A STRATEGIC APPROACH TO SUSTAINABILITY...
As a business involving a significant amount of travel, we've always been very conscious of our environmental impact. At a micro level, within our office we recycle cans, paper, cardboard, plastics and even old jokes. But seriously, at a more strategic level we're investing in our approach to sustainability and embarking on an exciting journey to become a Certified B-Corp. We are more motivated than ever before to 'use business as a force for good'.
To that end, 80 DAYS is delighted to be partnering with Sustainability Coach, Dominique King, to offer sustainability coaching services to hospitality and travel businesses who would like to join us in taking a more strategic approach to this topic and realising the opportunity of using sustainability to improve profitability and overall business value.
Who better to elaborate further, than Dominique herself...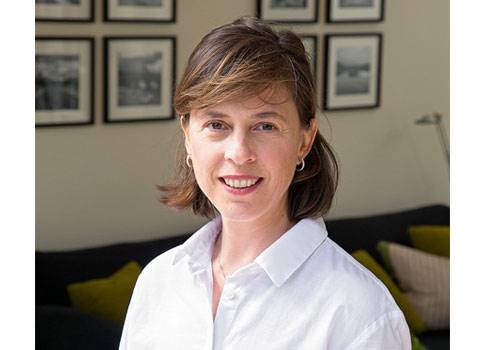 PLEASE INTRODUCE YOURSELF...
Hello! I'm Dominique King and I've worked in advertising and marketing all my career. Initially in big agencies in London before moving to Edinburgh to have a family.
I then set up and built my own business where I became much more conscious of sustainability.
When I sold my business, I studied sustainability at Cambridge University before starting my current role as a Sustainability Coach.
I now have the pleasure of working with clients right across the UK.
SO, WHAT DOES A SUSTAINABILITY COACH DO?
Well, my focus is helping clients to realise the opportunity of sustainability in their business and helping them to do more, do better, go further and go faster in this key area.
A big part of this involves helping clients to make the shift from 'doing sustainability' to 'being sustainable' for the business but also for the people working in the business in the medium and long run.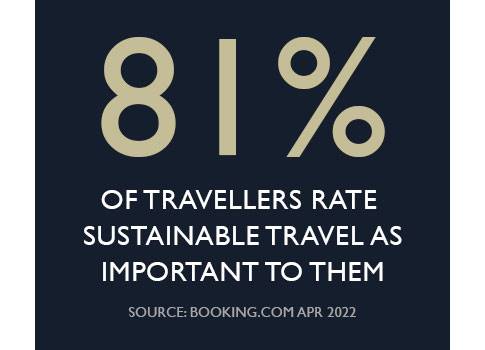 WHY DO YOU DO WHAT YOU DO?
Of course, sustainability is an issue of increasing importance but businesses are often unclear where to begin, what to do, how to deal with it and they can sometimes feel daunted by the whole topic.
I love to help them see the topic as an opportunity. 
WHY ARE HOSPITALITY BUSINESSES ENGAGING WITH SUSTAINABILITY COACHING?
Many still view sustainability as just something else they 'have to do', a hassle or as an additional expense. Done in the right way, however, it is an investment on which businesses can create a significant commercial and cultural return. 
It is a strategic tool to create a more profitable, more enjoyable and more valuable business by, for example, weaving sustainability into positioning to have greater cut through in the market; by weaving it into culture to create a more enjoyable business or by simply turning sustainability into a real asset for the business to drive additional equity value. There are many, many, examples of how sustainability can support a business to become more profitable, more enjoyable and more valuable.
WHAT ARE SOME OF THE MORE TANGIBLE BENEFITS OF INVESTMENT IN SUSTAINABILITY?
Ultimately, you can build an even stronger brand off the back of taking a more strategic approach to sustainability. Then there's the cultural impact, it can really help you to attract and retain staff which of course remains a challenge for hospitality today.
It can also help to drive the direction and profitability of your business too, as we're seeing with Rufflets in St Andrews.
WHY ARE YOU WORKING WITH 80 DAYS TO PROVIDE SUSTAINABILITY COACHING?
While all businesses are exposed to this topic in some way, the travel industry clearly has particular issues to consider by the very nature of the sector. I was really inspired by how the team at 80 DAYS wanted to take a leadership position in this area and I'm delighted to be working with the team and offering Sustainability Coaching Programmes to their clients.
HOW DOES THE SUSTAINABILITY COACHING PROCESS WORK?
Through a series of supported coaching sessions, I help business leaders to see sustainability as a strategic opportunity for them. The first phase of work includes a Snapshot Sustainability Review helping clients get clear on where the prime opportunities lie to use sustainability as a tool to help achieve overall business outcomes faster. Following this review workshop, I put together a Sustainability Development Plan that outlines the various projects required to achieve the business outcomes sought. It is in effect a route map forward as to how to use sustainability to create a more profitable, more enjoyable and more valuable business. Some clients then choose to move onto a second phase of work in which I coach them to implement the Sustainability Development Plan project by project. 
HOW IS A SUSTAINABILITY COACH DIFFERENT TO A SUSTAINABILITY CONSULTANT?
Well, a golf coach doesn't run onto the course and take the shots for the player, they help the player do it better for themselves. The same applies in sustainability. As a sustainability coach, I help clients design and then properly implement changes for themselves. This involves both showing clients new ways of tackling issues and the transfer of key skills to help them implement the relevant changes. If you pardon the pun, this approach leads to more sustainable change, greater return on investment and no dependency on the coach.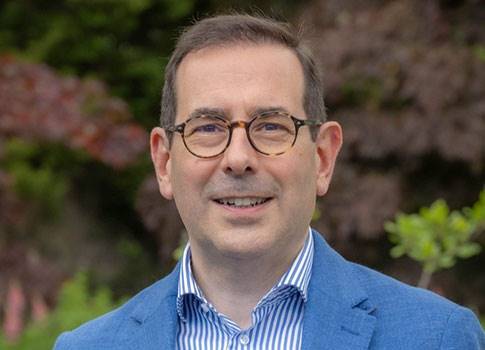 "Dominique has been instrumental in giving us structure in our sustainability journey; helping us go from the mission, to the vision, to the values and to the operationalisation of everything. And now Dominique is helping us with the further embedding and implementation of sustainability into everything that we do."

Marco Truffelli
Partner & Managing Director, Rufflets St Andrews
CAN YOU SHARE AN EXAMPLE OF A HOSPITALITY BUSINESS YOU ADMIRE WHEN IT COMES TO SUSTAINABILITY?
Rufflets in St Andrews have always been great advocates of sustainability, before sustainability even became a 'thing'. 
It is an extremely forward looking business and as such Marco Trufelli, Rufflets' Partner and Managing Director has cottoned on to the possibility that sustainability used as a strategic tool and properly implemented into the various areas of the business could be an opportunity to create additional cultural and commercial return for the business; the people working in the business but also the whole community Rufflets Hotel is embedded in. They are truly seeking to ensure that sustainability is part of their company DNA all the way top down. 
We have now been working together for over a year and it is a pleasure and delight to be working with Marco and his amazing team, supporting them on their sustainability journey.  
GET IN TOUCH
For more information on sustainability coaching for hospitality and travel businesses please speak your your 80 DAYS Account Manager or email contact@eighty-days.com