Interview with Red Carnation Hotel's Suzie Thompson
80 DAYS recently enjoyed two days of learning and healthy debate at the EyeforTravel Europe conference in London. Suzie Thompson, Vice President of Marketing, Distribution and Revenue Management for Red Carnation Hotels, an 80 DAYS client, also attended and was part of a panel discussion around 'Commercial Partnerships that Thrive in a Digital and Data Driven World'.
After the event, we caught up with Suzie to hear her thoughts around some of hospitality's latest 'big questions' and trends.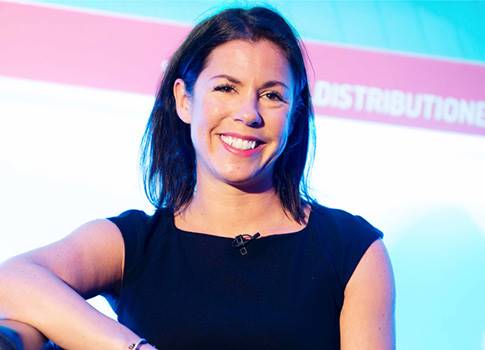 Richard Lewis, formerly of Landmark Hotels and Best Western, recently suggested (in response to 'who is best placed to own the customer relationship?') that hotels have the best opportunity to start and grow the guest relationship as 'travellers don't ordinarily meet OTAs'. What are your thoughts on this? Should hotels simply accept that Google and the OTAs own the relationship? 
Suzie: Whoever takes the booking starts the relationship for the hotel, and in many cases this is our luxury travel advisers or OTA partners. As the provider of the 'experience', the hotel arguably has a big opportunity to build a lasting relationship with a guest, but relationships aren't exclusive. Hotels need to identify the earliest point in each guest journey where they are able to start building a relationship with the guest, this gives hotels the best chance at exceeding expectations and reduces the likelihood of cancellation.
There was much discussion around chatbots and AI technology at EyeforTravel. As a group that's achieved such impressive results in TripAdvisor (currently 1,2,3 for hotels in London), do you see these new technologies as a helpful development in improving guest experience?
Suzie: We use live chat across the collection where our guests engage with our reservations teams – incorporating 'rule based AI' is possibly the next step for us to be able to automate responses (out of hours and in different languages) which I do think could help us become more helpful to our guests.
Do you have any reservations about chatbots / AI / self check-in and other forms of marketing automation within the hotel itself?
Suzie: We know guests can often be unpredictable in their queries so there needs to be an element of machine learning applied and I think we are likely to see a hybrid of AI/human responses for the foreseeable future.
You were part of a panel that discussed innovative commercial partnerships at EyeforTravel. Of course exploring new partnerships isn't particularly novel for hospitality, but do you think the nature of partnerships is changing with new and innovative hotel technologies emerging all the time?
Suzie: I think that hotel marketing is a team sport and you need to pick the very best partners to join your team in order to succeed. Partner selection needs to be built around a longer term strategy where technology and marketing solutions consider the full customer journey and not just provide quick fix tools and silo solutions.
One of the biggest issues identified by a poll at the start of the EyeforTravel conference was 'having the right systems and technology' – how are Red Carnation Hotels approaching this? Does being part of a much larger group (The Travel Corporation) help?
Suzie: Investment in the right technology is critical to success, as an industry we are held back by the legacy systems that are so deeply integrated into our operations. As part of the TTC family of brands we have been lucky to benefit from enterprise level technology partnerships which have allowed us access to some of the very best technology platforms in the industry. It is also really important to invest in resource to ensure that the data our systems are handling is as accurate and 'clean' as possible in order to deliver intelligent marketing responses, this is an area where we are very focused this year.
What do you find really exciting in the industry at the moment? What are Red Carnation Hotels looking at as the next big innovation?
Suzie: I think Voice assisted technology will drive the most significant shift in the digital customer journey, where the online search and booking piece will be completed without a single click (Google says 20% of searches are voice searches) – rumoured to kill PPC, redefine SEO and change online commerce entirely, it will be interesting to see how the industry responds to this shift.
ABOUT RED CARNATION HOTELS
Red Carnation Hotels encompasses seventeen luxury award-winning, family owned and run boutique hotels located in the UK, Ireland, South Africa, Switzerland and the USA, as well as a country gastro-pub in Dorset. Their commitment to providing guests with outstanding service and memorable experiences is paramount to their continued success, as part of the The Travel Corporation.
For more information on Red Carnation Hotels, visit their website redcarnationhotels.com and follow Suzie's updates on Twitter, @suziewotton