80 DAYS is delighted to announce that, for the second year running, our agency has been shortlisted for 2 Awards at the 2018 Premier Partner Awards, presented by Google Partners.
We became a Premier Google Partner in July 2016, an accolade awarded by Google to "a select group of digital specialists", and have since earned specialisms in Search, Display and Mobile Advertising.
Honouring innovation in digital marketing within the EMEA region across Search, Mobile, Video, Display, Shopping and Growing Businesses Online, we're thrilled that the work for two of our clients has been selected as finalists in 2018. Just 21 agencies from the UK were shortlisted this year, with only 7 being shortlisted in more than 1 category; including 80 DAYS. You can view the full shortlist here.
We now look forward to the Google Partners Accelerate event in October 2018, when winners will be announced.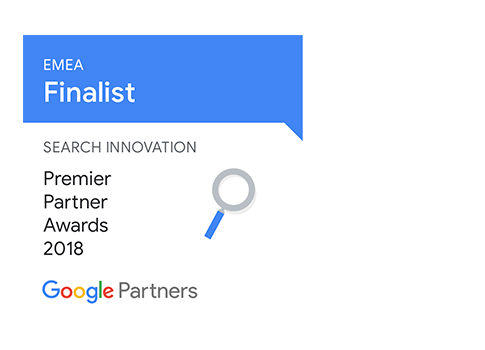 Finalist in the Search Innovation Award
Our work with Red Carnation Hotels included using audience sharing to improve campaign engagement and has been shortlisted in the Search Innovation category.
Last year Red Carnation Hotels was shortlisted in the Display Innovation category.
You can read more about our work with Red Carnation Hotels here.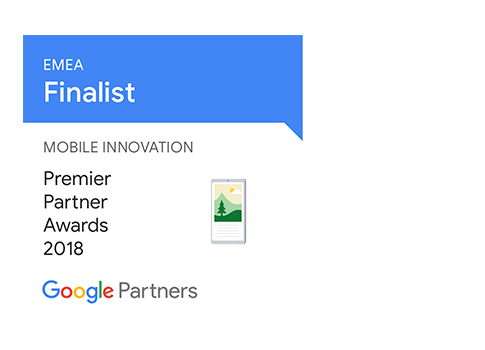 Finalist in the Mobile Innovation Award
Our work with The Ned, London, was centred around helping them launch their new 250-bedroom 5-star hotel in the heart of the city of London using a range of digital marketing initiatives, including mobile advertising.
They have been shortlisted in the Mobile Innovation category.
You can read more about our work with The Ned here.
WORK WITH US
As a Premier Google Partner, we're afforded direct access to additional insight from the team at Google, helping ensure that our clients are among the first to have access to the latest innovations and remain ahead of their competitors.
To discover how we can support your hospitality or travel business with online advertising, get in touch today.