The creative and digital marketing agency announces a new office in Marbella, Spain, to support ongoing business growth in Europe.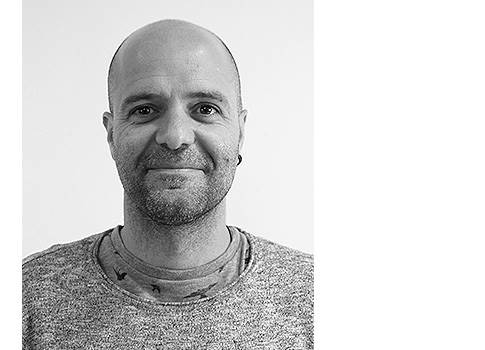 EDINBURGH – October 30th, 2018 – 80 DAYS, a leading agency provider of creative and digital marketing services for the travel sector is to open a new Marbella office, serving both the Spanish and wider European markets, managed by Account Director Benjamín Pérez Ulecia.
2017 saw the European tourism market exceed everyone's expectations, with tourism arrivals growing an impressive 8%, despite some challenging market conditions. Spain also became the second-most popular tourism destination in the world with over 82 million visitors.
This highlighted a fantastic opportunity for 80 DAYS to expand its European client-base, providing creative and digital marketing services for the hospitality and travel sector, primarily 4- and 5-star hoteliers. Although headquartered in Edinburgh, over 50% of 80 DAYS' business originates from outside of the United Kingdom. They also operate a customer service office in Dubai.
Pérez Ulecia is keen to expand 80 DAYS' reach and network in Spain;
"I'm delighted to be based in Marbella on the Golden Mile; one of Spain's many incredible tourism destinations. It's ideally located for us to service our existing European clients while exploring new opportunities. I look forward to meeting lots of new faces in the coming months"
80 DAYS Chairman, Mark Forrester, added;
"Opening a European office in such a buoyant market, that has grown consistently and is so well connected with the rest of Europe, was an obvious choice. 80 DAYS has been supporting hotels in Europe for 10 years, adding a customer service centre will help to cement existing relationships and allow us to work more effectively with partners and future clients."
FITUR MADRID, JAN 23-27
The 80 DAYS team, including Benjamín, will be attending FITUR in January 2019. To arrange a meeting please email benjamin.ulecia@eighty-days.com.
About 80 DAYS
80 DAYS work with over 450 independent and hotel collections worldwide; championing direct sales through creative and digital marketing. With a team made up of many ex-hoteliers, they have an in-depth knowledge of how luxury hotels work and the marketing strategies to employ to achieve the greatest results.
For more information on 80 DAYS and their new European office, please contact Benjamín at;
T: 680 30 84 84
E: benjamin.ulecia@eighty-days.com