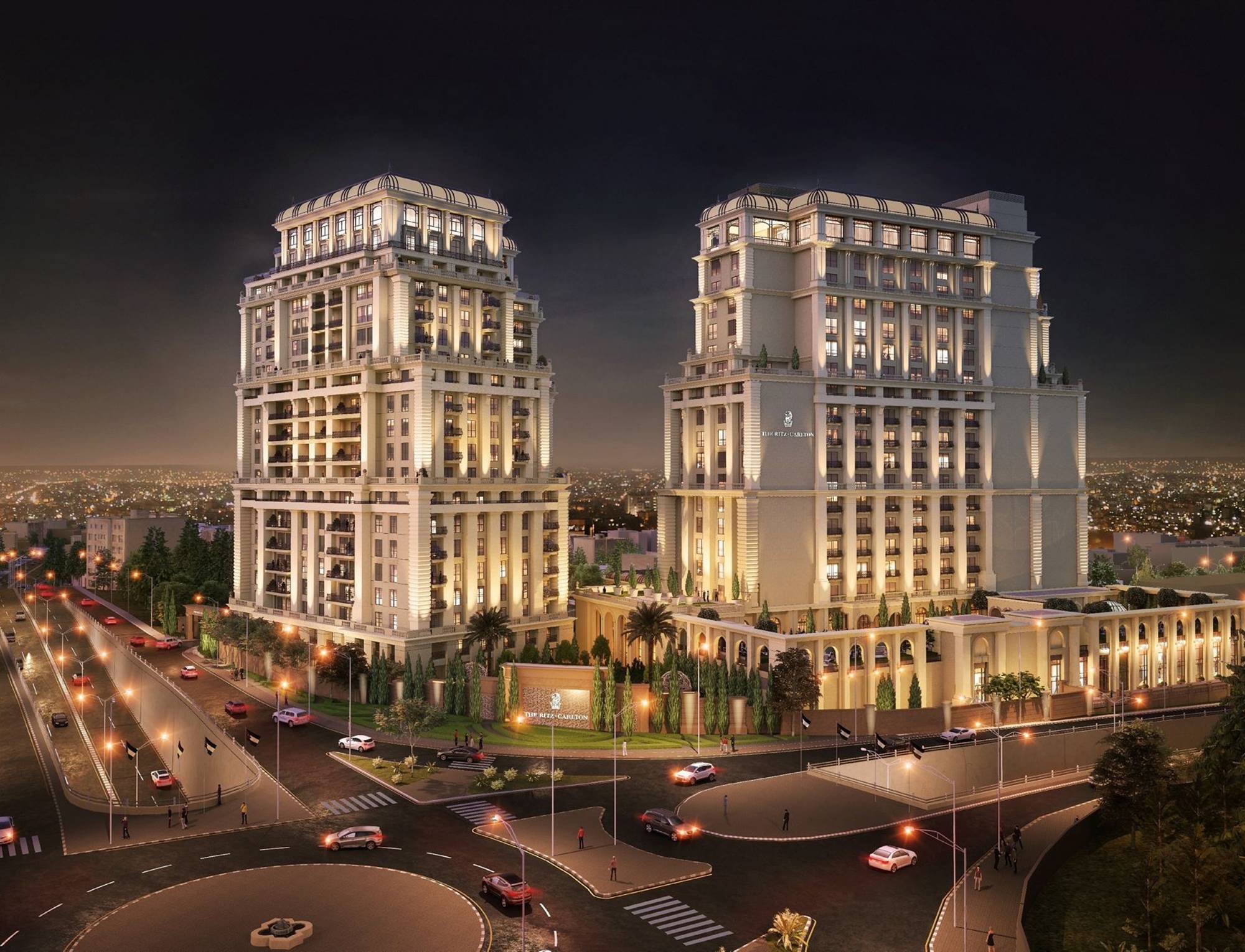 Perfectly positioned
With a philosophy of "we are ladies and gentlemen serving ladies and gentlemen", The Ritz-Carlton brand is synonymous with the very highest levels of service within hospitality.
Owned by the largest hotel group in the world, Marriott International, and operating over 100 hotels in 30 countries, this is a brand with clear focus and a truly global reach.
In Conversation With...
DAVID GARDNER MANAGING PARTNER, 80 DAYS

CHLOE JOHNSON BRAND MANAGER, 80 DAYS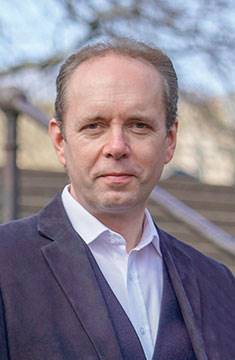 DAVID GARDNER MANAGING PARTNER, 80 DAYS

CHLOE JOHNSON BRAND MANAGER, 80 DAYS
The Challenge
To date, we've helped The Ritz-Carlton with three incredible brand projects; repositioning The Ritz-Carlton, Moscow in 2020 and launching the positioning of two new hotels in Jordan and Azerbaijan in 2022.
But how do you approach the brand positioning of such an established, well-known and international hospitality brand? Read on.
How did these projects come to be?
David: The Marriott team were really interested in the work we'd been doing for The Metropol hotel in Moscow and it was our marketplace knowledge of the city that lead them to talk to us about the brand repositioning of The Ritz-Carlton in Moscow.
That was a fascinating project. To deliver it at the height of the pandemic brought some unique challenges, but we were able to visit during a gap in lockdowns which was so important; to experience the city. In essence, we were tasked with finding a way to twist the brand story a little to convey something that's unique and different about them, within the parameters of The Ritz-Carlton brand. Our job was to go in and uncover what was special and different, then amplify that.
And then, after Moscow, we were invited to work on two exciting new hotel launches in Amman and Baku.
What did the research phase of the projects look like?
David: Diagnosis is such an important part of the process so we really threw ourselves into it. A lot of desktop research, a lot of reading reviews and a lot of questioning. The Ritz-Carlton team shared a lot of great material with us too, from SWOT analyses to information about the hotel, existing brand guidelines and even architectural drawings and artist impressions.
The real in-depth stuff came when we actually visited each city. We spent a lot of time talking to their teams. Everybody from the senior managers, the sales people, the concierge and the meetings and events teams; absolutely everyone. We just got to know the people that were part of the hotel and that understanding of what makes it special for each of them really helped to give us a rounded understanding. That was a big part of all of these projects, that diagnosis piece at a people level.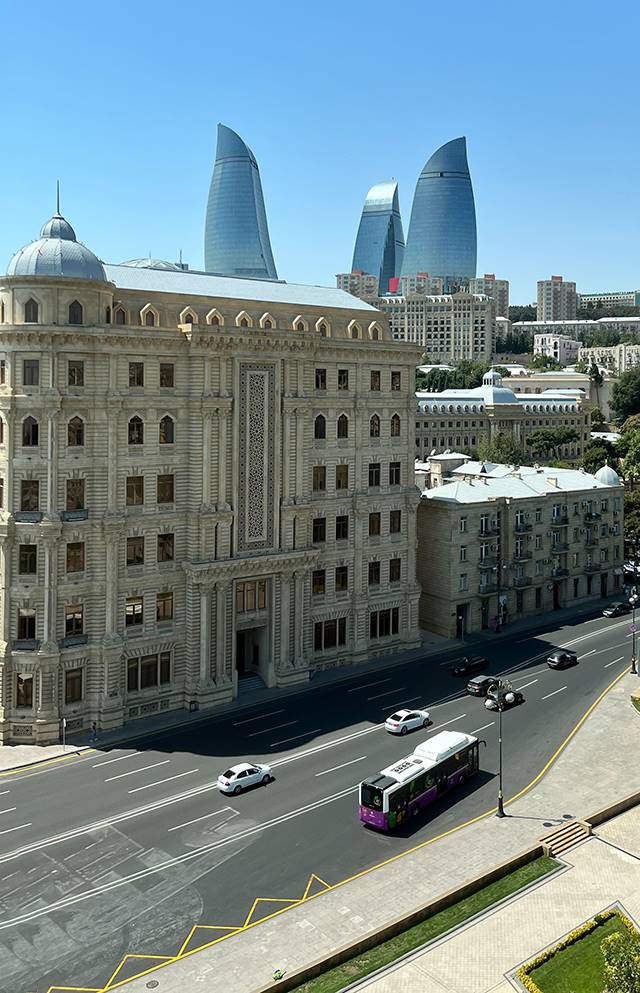 How did you absorb yourselves in The Ritz-Carlton brand?
Chloe: That was actually a key and incredibly interesting part; The Ritz-Carlton brand immersion exercise that we went through. They took us through this huge deck. And we always referred back to it. It was our reference point throughout each project.
David: I completely agree. It was such an enjoyable, interesting part of the process. It wasn't just Chloe and myself. There was quite a number of us that went through that immersion and the brand story. It was all about the ladies and gentlemen serving ladies and gentlemen, and a really deep understanding of what they're about as a brand. So, the starting point was that in depth understanding of what The Ritz-Carlton is and starting to live and breathe it.
How did you approach evaluating each hotel's competitors?
David: Comprehensively! In fact, the first day of every trip was dedicated to visiting their core compset. We had show rounds, a full tour of the hotel and we'd grab a coffee or some lunch to experience the atmosphere and try to get an understanding of the feelings that each invoked. We'd then report back to the Marriott team, sharing our learnings, their strengths and weaknesses, before discussing how their offering was different.
Chloe: Absorbing ourselves in the city and the hotels they saw as competitors really helped us better understand exactly what made The Ritz-Carlton properties special. The whole aspect of exploring the city and then returning to the hotel gave us a really clear perspective on what they were offering. It helped us crack the brand positioning for the first project on the very same night after we'd been round their competitors. 
David: Very true! And I don't think we'd have come up with it so quickly had we not taken the time to properly evaluate the other hotels, to take it all in and then return to the hotel. To walk in and try to determine, what's that feeling you're getting here?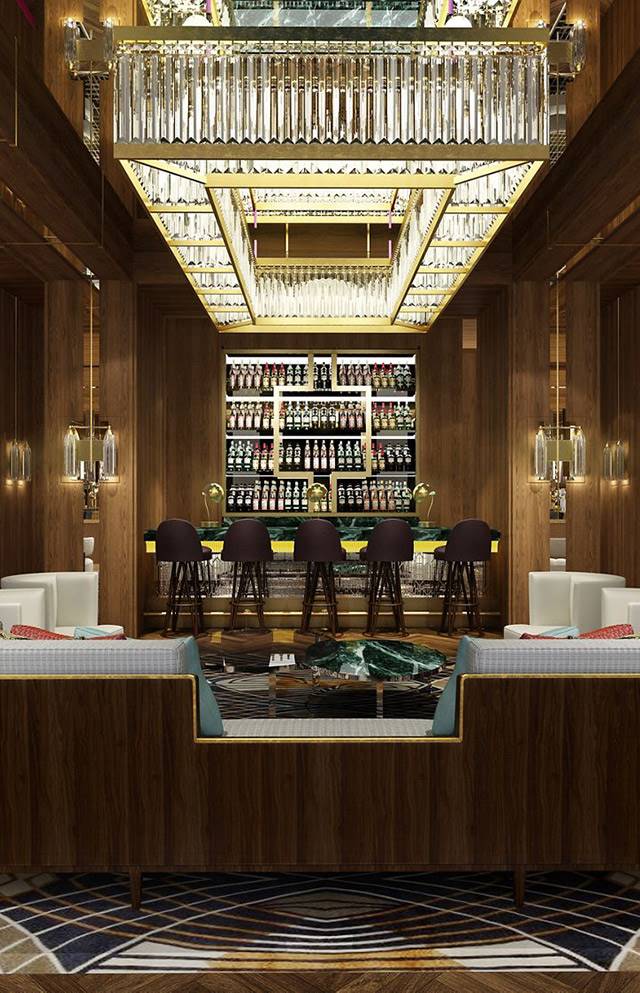 What did the solutions look like for each hotel?
David: An incredibly comprehensive set of brand guidelines, covering everything from competitor analysis to brand stories, positioning statements, taglines, scenographies, tone of voice, how they sound and a lot more. Absolutely everything they needed to express the brand.
Chloe: And these guidelines are shared with the wider team, to inform their marketing strategy. For Baku, the video production team used them to make sure the videography reflected the brand positioning. The PR company used them to align the messaging too.
David: The scenographies were especially interesting. These are essentially guest experiences that really bring the brand to life. They allowed us to develop these defining moments, something that happens in the hotel probably most days of the week at a certain time. For Baku, it was a really unique piano in reception that is played at the same time every day, while people in local dress come out and serve interesting, wonderful, local food. That happens every day. Every property has these defining moments so we helped to develop a whole series of touch points, all opportunities to enhance the guest's experience.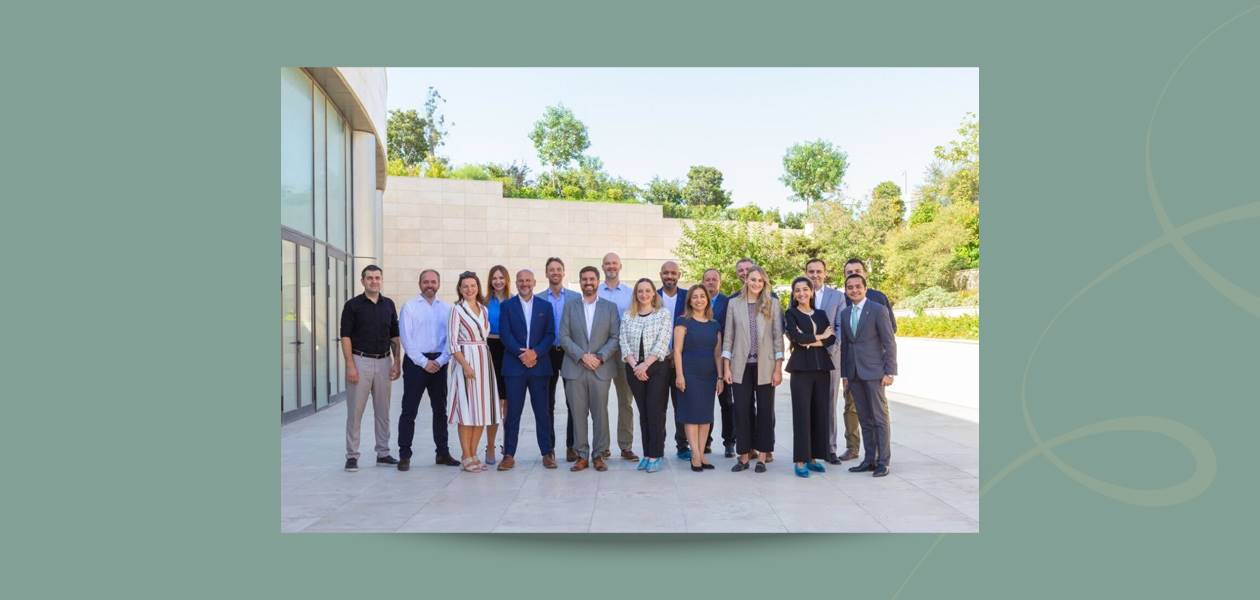 What were the challenges in determining the positioning of the two new hotels?
David: Well, the obvious one for Amman was that the hotel was still very much under construction so it did take some vision to see what the end product would be like. However, the exceptional attention to detail on the project was already very clear. Every aspect of the property was crafted, all the little touches, it was quite incredible.
Chloe: I guess the amount of people involved in the brand workshops was certainly higher than projects we've run before, but actually that turned out to be pretty advantageous. For example, in Baku we had the local team as well as the Marriott Luxury team, all bringing so much knowledge and experience. I think there was about 20 people around the table. It worked really well – everyone spoke up and shared their thoughts and it helped us get to the solution quicker. We were all discovering this incredible new hotel and city, all of us together.
David: I've actually got a photo of us with the Baku team in my office.
Chloe: They were all so welcoming. It really felt like we were a part of the team.
David: I think another challenge was probably finding a positioning that worked universally for Baku. It's an interesting market and one of the most fascinating places I've ever visited, with influence from both the Middle East and Europe as well as a lot of strong 5-stars in the market. However, if you walked into one of their competitors you could have been anywhere in the world, whereas The Ritz-Carlton was really embracing the local culture.
Finally, what did you find most interesting about the projects?
David: I think simply working with the brand itself. In terms of the back story and why it's such an important brand, I've just finished reading a book about The Savoy, about César Ritz and Auguste Escoffier. Together they invented modern luxury hospitality the way that we know it, and they did it at The Savoy. Ritz went off to start The Ritz Corporation and create all the incredible hotels we know today. And he was involved with the opening of a brand-new London hotel in 1899, called the Carlton Hotel. These two different companies joined together to become The Ritz-Carlton.
The reason I reminisce, is just to reinforce what a privilege it is to be involved in such an iconic brand that was part of the foundations of modern five-star luxury hotels. To be a part of that long history, over 120 years on, that's part of what makes it truly special for us.

Image: portrait of César Ritz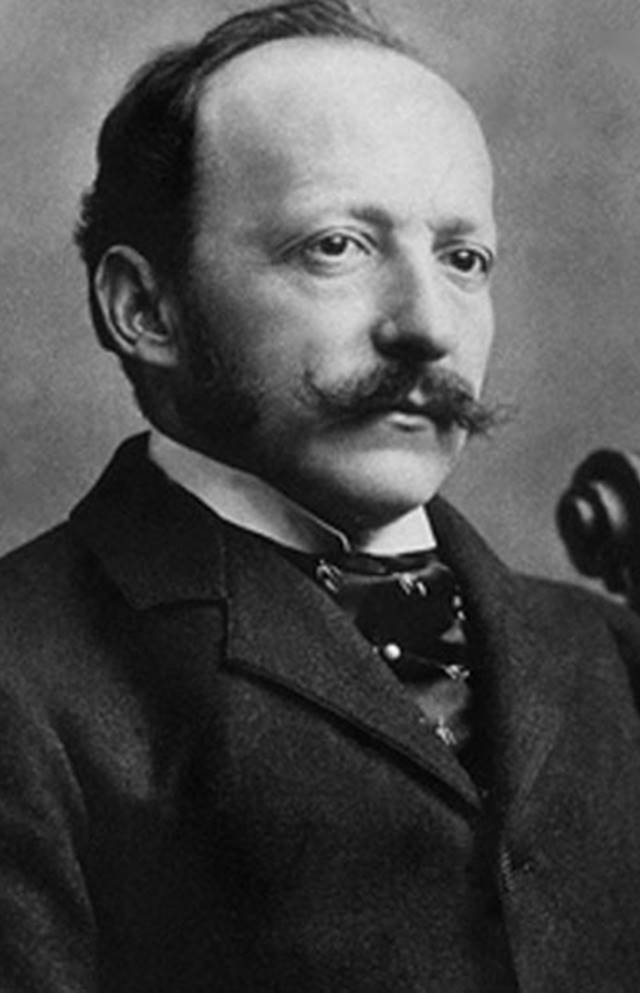 Do you need help refining your hotel's brand positioning? We'd love to chat.