Google names its most valued agencies – And we're one of them!
The news that Google has recognised 80 DAYS as one of its Premier Google Partners has been celebrated in all of our offices this week – From our headquarters in Edinburgh, to London, to Dubai.
But what does it mean? And how does it benefit our clients and partners?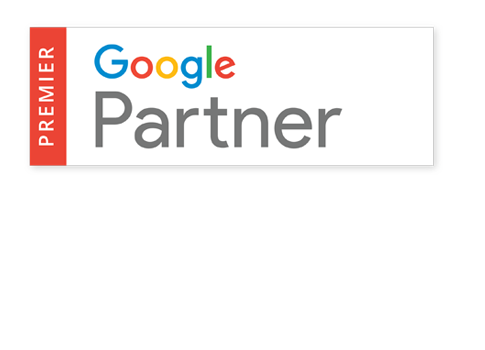 What is Google Premier Partners status?
A Premier Google Partners status is essentially the ultimate seal of approval; the virtual knowing wink of online advertising, from Google itself.
It's a step up from the Google Partners status – one which we already have. The Premier version is Google's way of saying, that this agency is a cut above the others when it comes to online advertising.
It demands at least one certified affiliate user in an AdWords product area (in fact, we have a fair few), AdWords specialist knowledge (for us – this is in two areas – more on that in a minute), and least US$10,000 (or equivalent) 90-day AdWords spend.
It takes into account other factors too, such as implementation, product expertise and client retention. So it's a testament to our all-round knowledge and capabilities when it comes to online advertising.
So what about those specialist areas?
80 DAYS has earned Premier Google Partners status in both Search Advertising and Mobile Advertising. This means that we're going above and beyond in terms of performance in these specific areas.
Search advertising is the placement, management and refinement of online ads. It's one of the biggest revenue-drivers for our clients, and is particularly important for hotels for brand protection.
Mobile advertising is the placement, management and refinement of online ads specific mobile devises, such as smart phones or tablets. As the world moves to cross-device behaviour as standard, mobile advertising is already one to watch, and to win.
What does it mean for 80 DAYS?
We're delighted to have been recognised as leaders in both of these areas.
It's a pat on the back for all our innovation and experience in online advertising. It's a round of applause for our devoted team. And it's the stamp of approval from the biggest online name.
It lets us broadcast our Premier Google Partner badge and publicise our specialism in search and mobile.
And what does it mean for our clients?
Working with an agency that has Premier Google Partner status means that our clients are getting the latest, and the best, online advertising services. Google has described it as 'an exciting new recognition that is reserved for our most valued agencies'.
It means our clients have access to some of the most innovative and exciting products and techniques on the market. It gives our clients the edge over the competition.
And it also gives them, by way of association, that same knowing wink from Google itself.
Are you looking for online advertising support from a Google Premier Partner agency? Let's chat.