Online Advertising For Hotels & Travel Brands
In the hyper competitive industries of hospitality and travel it is vital that you have a strong online presence, engaging with target audiences across an ever growing number of online platforms and touchpoints. As a certified Google Premier Partner and Bing Ads Partner, we are experts in the build of multi-channel, creative advertising campaigns.
In short, our holistic approach to paid advertising ensures you increase the number of direct bookings and enquiries, reducing your dependency on third parties. All while simultaneously creating brand loyalty through personalised and creative advertising campaigns - win, win.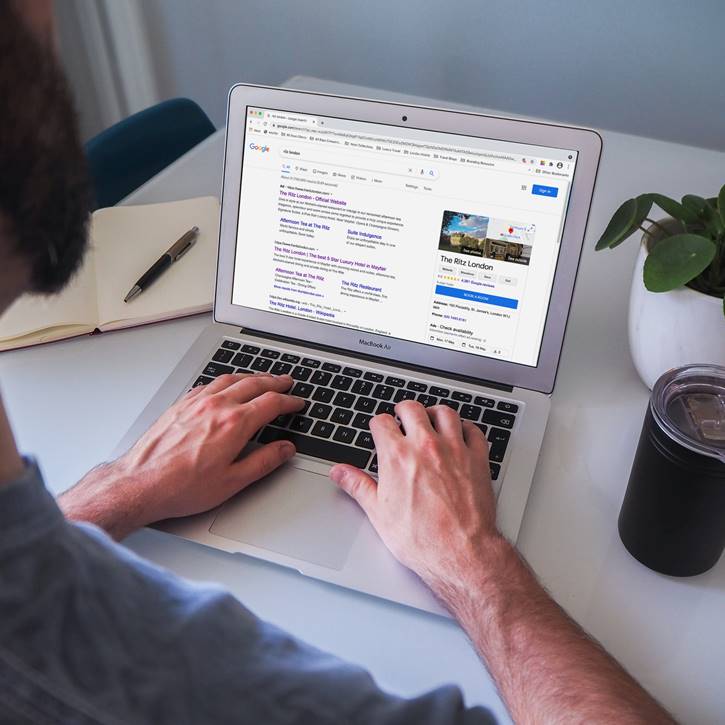 Search Advertising
With billions of searches per day on Google (how many things can users possibly search!?), this presents hotels with the opportunity to engage with the target audience when they are actively searching for key terms related to your hotel. Generally speaking, we split our campaigns into two categories.
Brand Search: Compete with OTA's when a user searches the name of your hotel. Our brand campaigns typically achieve a 15:1 ROI, while reducing the number of OTA bookings for your hotel.
Non Brand Search: Compete for traffic and brand awareness. This campaign type allows us to engage with potential customers closer to the start of their purchasing cycle. These users are most likely not ready to book just yet, but are researching relevant terms. Bidding on terms such as "5 star hotels Covent Garden", will drive leads, brand awareness and long term bookings.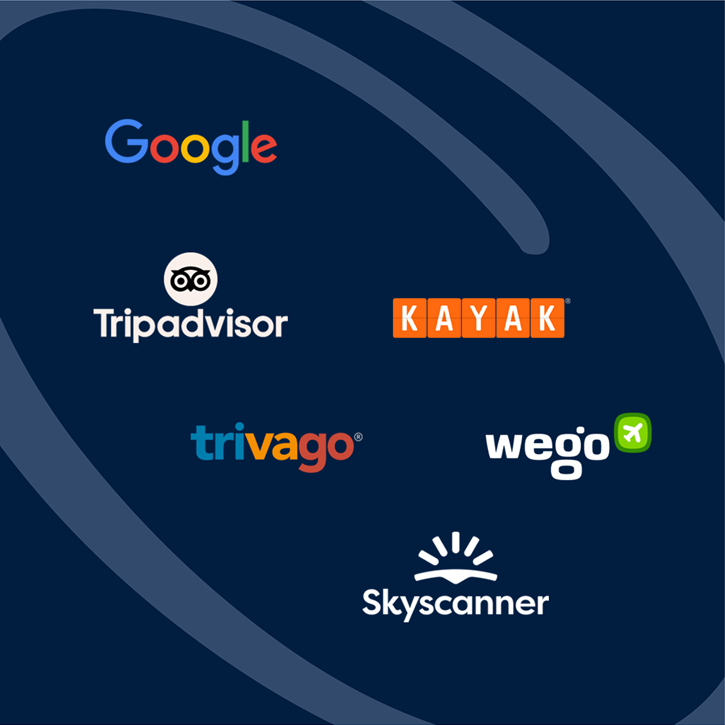 Metasearch
Showcase your website's rates alongside those offered by OTAs that would otherwise dominate results on sites like TripAdvisor, Skyscanner, Google and Kayak. 
Metasearch is the highest converting channel of the marketing mix and generates our hotels an average of 9:1 ROI.
Working with our connectivity partner Derbysoft, we manage over 20 channels across multiple continents, all from a single platform. We build a single connection to your booking engine Central Reservations System, eliminating the need to re-input rates across multiple platforms. Has Metasearch ever sounded so easy?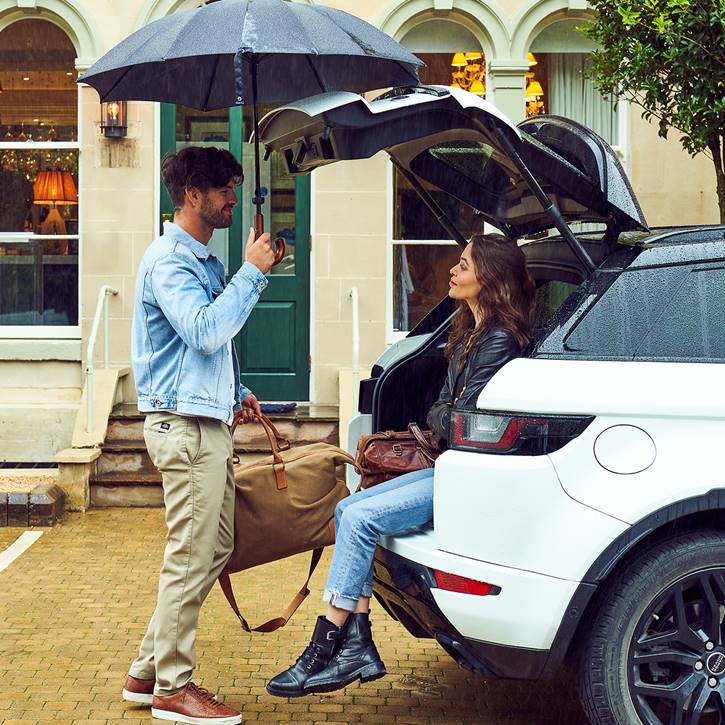 Personalised Remarketing
We create audiences based on search behaviour by sending variables such as 'check-in date' and 'stay length' to Google Analytics. For example, a user searching for a weekend stay in January for two adults and one child would be added to the 'Family Stay' and 'January Stay' audiences on Google Analytics.
Smart, right? That's not even the best bit.
These can then be used in search remarketing, display remarketing and cross-selling campaigns. This approach means our ad content is tailored to each individual user's booking needs.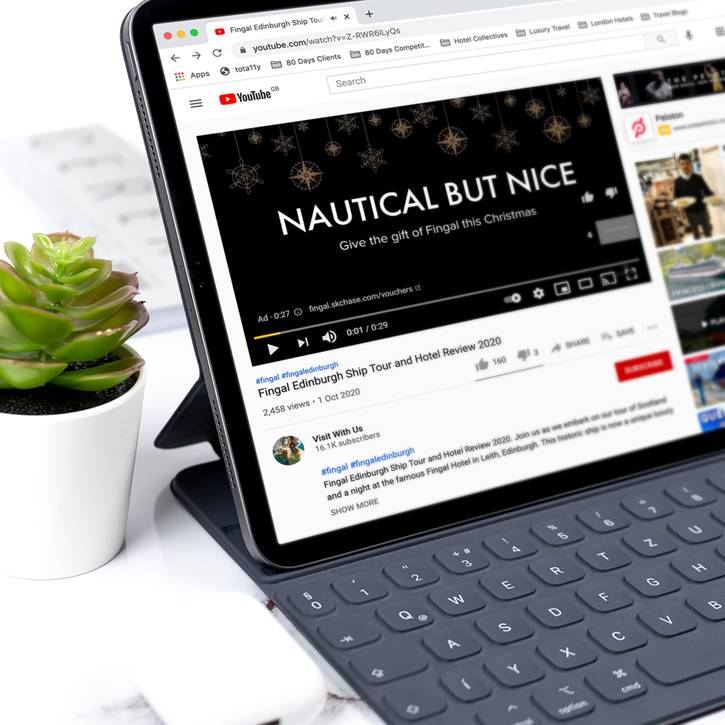 Display & YouTube Ads
The Google Display Network is a cost-effective medium to strategically connect with new and existing customers. We build creative and responsive advertising banner campaigns across a range of websites including high traffic, travel related placements. The average CPC (Cost-Per-Click) of this channel is just a fraction of search advertising, allowing us to reach a massive audience for a, relatively, miniscule cost.
It's not just videos of cats falling over. YouTube has the viewership to find new customers at scale for hotels and travel brands. According to Google, 1.5 billion monthly viewers are watching YouTube videos for over 1 hour per day on mobile alone across the globe.
YouTube advertising has two core formats, built specifically to win attention; true-view for action ads and bumper ads. These allow you to connect with existing and potential customers in a rich and creative way, while driving website traffic with a call-to-action on the ad.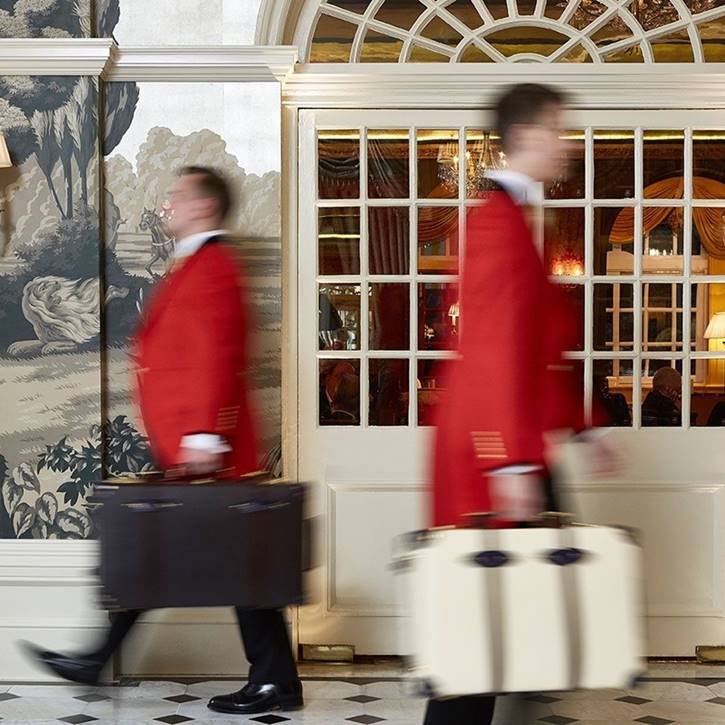 SMART Bidding
While users can have the same interests, belong to the same demographic and even search for the exact same keyword, the intent level of each individual user behind that interest group or search term is unique.  For marketers on the other end of the screen, that intent level is incredibly difficult to gauge. If only there was a smart-er way to do things? Enter SMART bidding.
Let's imagine two users both searching for the same keyword 'Goring Hotel London'. The first is a receptionist looking for a new job, searching for their careers page. The second is a business traveller searching for a 3 night stay. The intent level behind our receptionist is impossible to determine, as we can only see the search term, but respectfully they are not a relevant audience for our campaign. However, the business traveller is clearly more valuable to us. With manual bid management, you would likely set the same bid for both. Ouch. 
SMART bidding uses a whole host of algorithms, contextual signals and machine learning to help us bid more effectively on audiences that are most likely to convert. Less wasted budgets, more bookings. Happier hoteliers.