Hotel Benchmarking
Insight is at the very core of everything we do at 80 DAYS and we passionately believe that marketing decisions are only as good as the data upon which they're based.
In fact, so passionately that we set up a sister company, Hotel Benchmark, dedicated to benchmarking the entire hotel industry online.
And better still, it's free to join.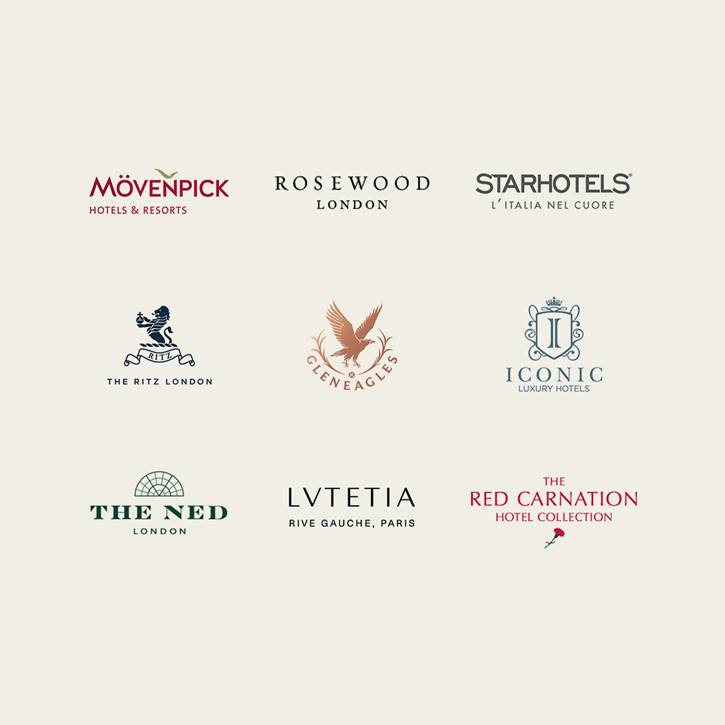 Big Data, Big Names
Hotel Benchmark is a fast-growing community of over 750 hotels in more than 80 countries.
It's free to join, in return for sharing your hotel's data. Of course, that data is anonymised, securely stored and protected by a NDA (Non-Disclosure Agreement).
And here's the best bit, you get to compare your hotel website and digital marketing performance with some of the biggest names in the business, including;
Rocco Forte Hotels
Red Carnation Hotels
The Doyle Collection
Address Hotels
The Ritz London
The Goring
Q Hotels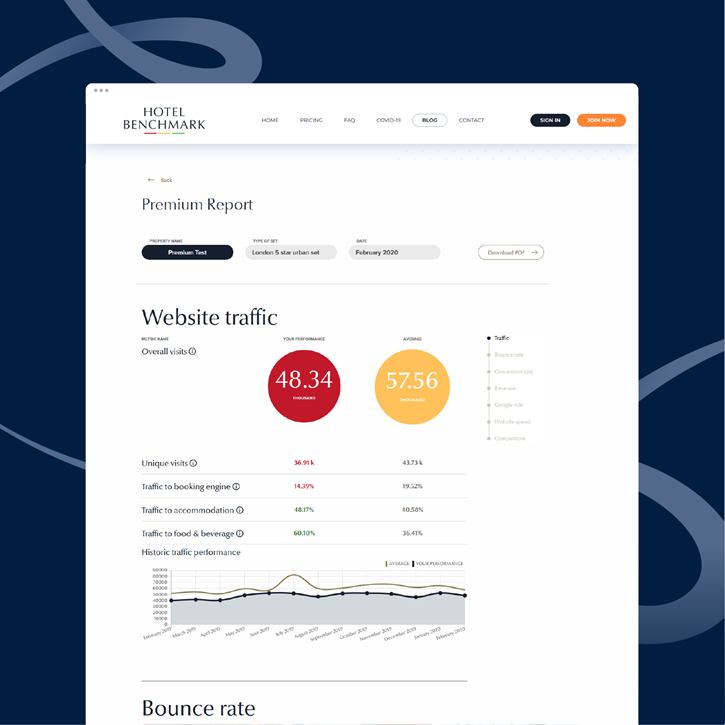 Big Questions
Is our hotel website conversion rate good? Is our paid advertising working? Our website traffic is low this month –⁠ just us? Your report will answer these questions and many more.
Quickly benchmark website traffic, conversion rate, average transaction value, Google Ad spend as well as a host of other key digital metrics to gain a holistic understanding of your hotel marketing performance, relative to industry averages.
You can even narrow down reporting to city/regional areas, subject to enough hotels being signed up within a location.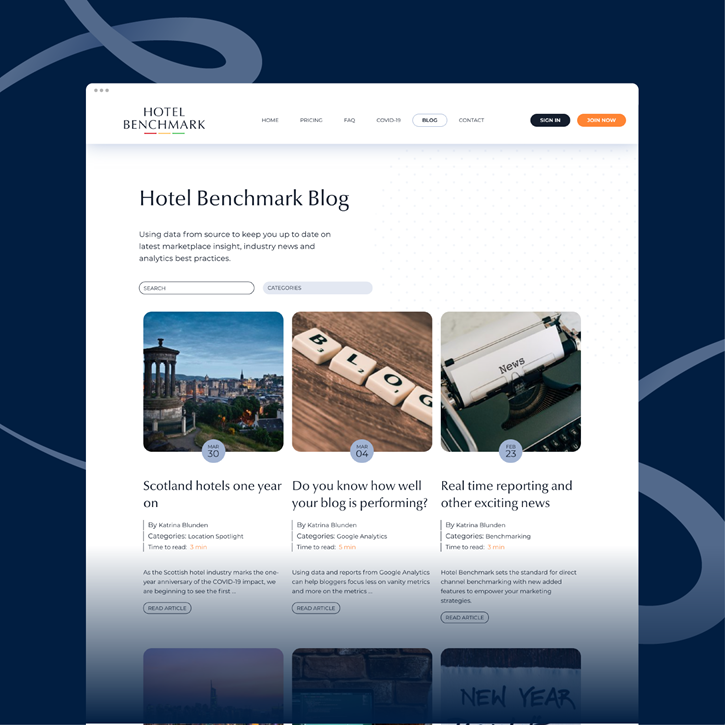 Big News
Bookmark the regularly updated Hotel Benchmark blog for the latest industry news, insight and updates about the Hotel Benchmark report.
Discover how to better utilise your Google Analytics data and get exclusive insight into regional performance with Location Spotlight reports.