Pride of Britain Hotels Relaunch as PoB Hotels with 80 DAYS Support
80 DAYS, the creative and digital marketing agency for hotel and travel brands, joins Pride of Britain Hotels in celebrating their successful relaunch as PoB Hotels, opening the door to inspiration.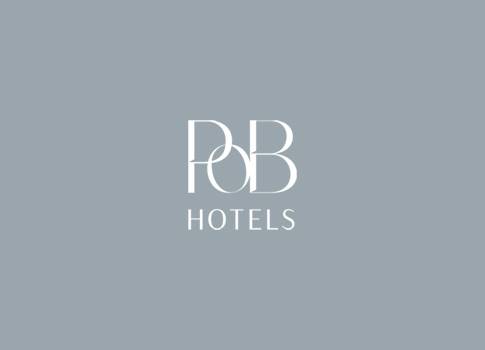 In today's saturated hospitality marketplace, a deep and clear understanding of your market position, points of difference and what makes you distinctive are vital in ensuring your brand remains front-of-mind for your guests.
Iconic British hospitality brand Pride of Britain Hotels approached 80 DAYS to help redevelop their brand as they took a new strategic direction under the leadership and vision of Chief Executive, Kalindi Juneja.
Of course, relaunching such an established brand required significant forethought and planning;
"We are a British brand with forty years of heritage and hence a certain audience perception. It was therefore essential that before we made any changes we took time to delve into our existing brand equity." noted Kalindi.
80 DAYS conducted comprehensive research, including one-on-one interviews with key stakeholders, exploratory brand workshops, analysis of existing data and databases as well as newly commissioned market research. Collectively, this research proved vital in helping Pride of Britain Hotels reach a point of absolute clarity on their brand strategy.
Working closely with Kalindi and her team, 80 DAYS helped to highlight strengths and opportunities, while supporting Pride of Britain Hotels' transition to become a more lifestyle, consumer-focused, brand, enabling the business to take a more agile and personalised approach to marketing, while building customer loyalty and attracting a younger demographic. 
Every aspect of the brand was reviewed and revised, including naming strategy, tone-of-voice as well as their visual identity, which included new logo design and colour palette development. A new core concept of 'we open doors' was developed to flow through every brand touchpoint. The new brand positioning aligns perfectly with their organisational values, focusing on inspiration, information and individuality, unlocking the door to hand-picked experiences around the British Isles.
Along with the relaunch, PoB Hotels have launched a coffee table book titled the Collection, as well as a new gift voucher offering, that can be redeemed across member properties.
For Kalindi, it was a straightforward decision to work with 80 DAYS on this rebrand project;
"I knew I wanted to work with David who is both knowledgeable and sensitive to the needs of the market. The team at 80 DAYS took time to study our audience and reviewed our brand identity, image, culture, and personality. The exercise in creativity and research was hugely beneficial, lots of fun and a key foundation for the work we have carried out since."
David echoed Kalindi's enthusiasm, "It was such a genuine pleasure to work with Kalindi and the PoB Hotels' team to help shape the future of the brand and all that it stands for."
The new brand has been well received within the industry and among the greatest praise came from Paul Milsom, Life President and son of Pride of Britain Hotels founder Gerald Milsom, who noted;
"This is one of the most exciting developments in the history of the brand. It's really moved us on and made us more relevant for today."
-
About PoB Hotels
PoB Hotels is a collection of the finest independent hotels dotted all over the British Isles. Think of PoB Hotels as the key and each one of their hotels as a door to new experiences. Each completely unique. Each hand-picked. Each the Pride of Britain.
About 80 DAYS
80 DAYS is an award-winning, full service creative and digital marketing agency that specialises in hospitality, working with some of the world's most respected hotel and travel brands.