When we wrote our 2020 hotel marketing trends post back in January we couldn't have imagined the rollercoaster ahead of us. There's never been a year like it and, we hope, never another.
Throughout the pandemic 80 DAYS has sought to avoid speculation and present the facts first. We believe that relevant and objective data fuels insight and, with proper analysis, will be integral to our industry's recovery.
Now, as vaccination programmes accelerate, we look to the future with renewed optimism. Our recent survey suggests that 96% of guests want to travel in 2021. So how can we be best prepared to welcome them?
Positioning Is Key
How you position your brand in the coming months will play a critical part in determining how quickly you recover. Your brand and how you position yourself is what will stick most in the minds of your consumers for years to come. In any crisis consumers turn their attention towards the brands that they're most loyal to, to decide whether they're worthy of support.
If you're not clear on your hotel's brand positioning for 2021, take the time to address this now, focusing on;
Your product – you are selling an experience. But are your guests now looking for a different type of experience?
Your market – with changes in many people's lifestyle and travel activity many hotels are finding their target markets have changed. Review your target audience to ensure they are still relevant.
Your point(s) of difference – messages of discounted rates, escape-it-all and hygiene are rife, and while you may need to employ some of these techniques, it is crystal clear brand positioning that will make you stand out from the masses.
Know who you are. Know who your customers are. Don't try to be all things to all people.
Understand Your Audience
Before you can effectively communicate with your guest you need to understand their mindset. Broadly speaking, people will likely fall into one of a few categories and each requires a different style of communication:
"I don't want to, or I am unable to travel in 2021" With these customers continue to engage and inspire, but don't sell.
"I will travel in 2021, but my budget is limited." With these customers the primary focus should be on value messages (note, value does not mean cheap).
"I will travel in 2021, but I am feeling anxious." With these customers focus on confidence building.
"I'm happy to travel." With this group primarily focus on providing inspiration, remembering that 70% of those who visit your website do so for inspiration as much as information (source: 80 DAYS & Pride of Britain Hotels study).
Regardless of mindset category, the one thing all customers need to understand is whether the experience you offer is relevant to them.
And remember, what they're looking for will differ dependent on if you're operating a 4 or 5-star hotel.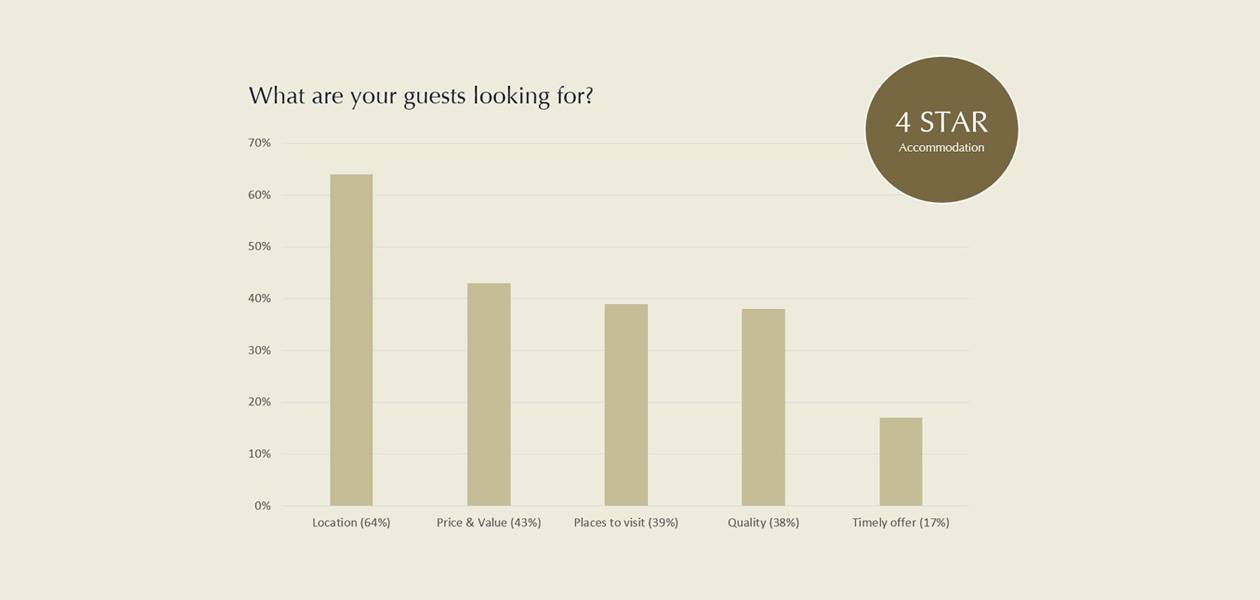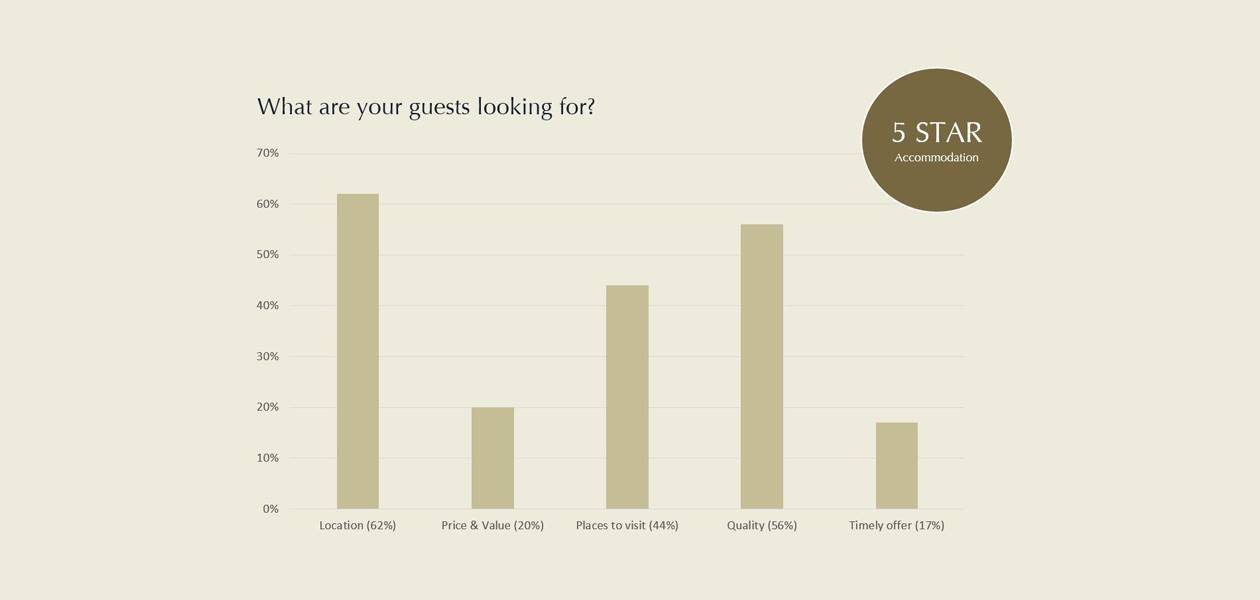 Tighten Your Targeting
Now, more than ever, it will be crucial to focus on how you target key audiences. Use all the tools at your disposal; Google Analytics, Google Ad targeting, Facebook demographic targeting et al to capitalise on both domestic travellers and the re-opening of international travel as it happens. Create pre-defined audiences for individual countries so that as air corridors open up, you're able to quickly capture any sudden surges in search traffic. This approach should help you allocate your hotel's online advertising budgets more effectively, driving a stronger return on investment.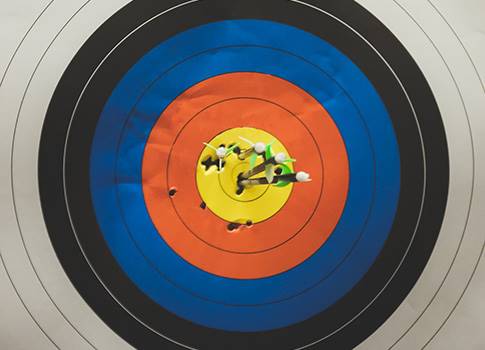 Be ready to target the right customer on the right channel, with the right message at the right time.
Staycation Is The Buzzword - But Not The Keyword
2020 (and 2021) may well be the 'year(s) of the staycation'. However, while the domestic travel market should absolutely be your focus until international travel resumes in earnest, take care in what keywords you target with both SEO (Search Engine Optimisation) and paid advertising.
While there has been an increase in staycation searches, the overwhelming majority still search by location/destination as the following UK search trends from Google Trends illustrates below.
Short Lead Doesn't = Quick Decisions
Analysing the time between booking and check-in, we see that July, August, September and October 2020 were all very short-lead months (over 60% of bookings were made less than 1 month in advance). November does seem to show improvement, with 46% of bookings made 1 month ahead, but it's clear that booking lead times are much shorter presently.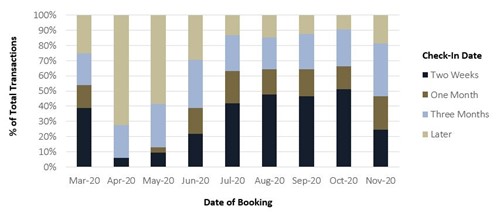 Consequently, when we look forward into 2021, we see that bookings made in November were predominantly for January, attracting over a third of the total bookings made. February, March and April also attracted bookings in November. Presently, the challenging months appear to be August, October and November 2021 although this is a quickly changing picture.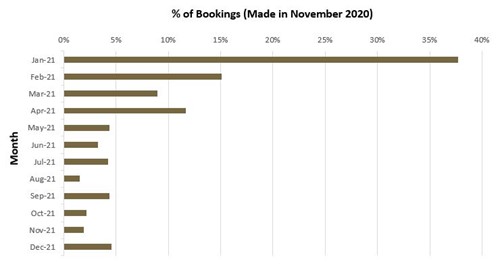 However, shortening lead times do not equate to quicker purchasing decisions. According to a recent study by TripAdvisor, 69% of travellers now spend more time researching their next trip than they ever have in the past.
While the temptation will be to focus on driving bookings for the next 2-3 months, it's worth creating flexible offers with longer lead times to help get business on the books for the year ahead. Also take the time to ensure your online presence (website, social profiles, review profiles etc.) is as polished as possible to ensure nothing deters a potential booker during their research phase.
Mobile Usage Is Accelerating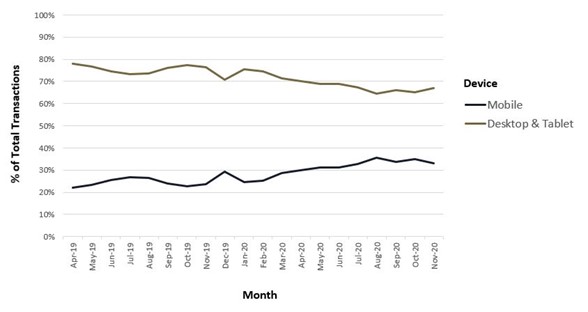 A clear trend can be observed from the graph above – mobile accounts for an increasingly larger percentage of bookings since March 2020. A recent study from our sister company Hotel Benchmark and Criton observed that between October 2019 and October 2020, mobile traffic increased by 17%, with mobile revenue up 47%. Desktop and tablet traffic and revenue have both dropped during that same period. In addition, comparing Aug-Oct 2019 and Aug-Oct 2020, Criton customers have experienced a 170% increase in app downloads.
It's abundantly clear that the use of mobile to both research and book travel has accelerated during the pandemic. Take another look at your website and booking engine on mobile. Is the experience seamless?
Local SEO
With tiered lockdowns and fast moving regulatory changes, it's imperative that you maintain your hotel's local SEO profile, along with those of your restaurants, spas and venue spaces. As noted above, mobile usage continues to rise and search behaviours are evolving accordingly.
For example, 'near me' searches continue to grow. Without a well-optimised local profile you may not show when someone searches for 'restaurants near me' or worse, without regular maintenance, you may show as 'restaurant closed' when you've recently reopened.
As the UK's 'Eat Out to Help Out' campaign taught us – demand can quickly spike (as shown in July/August 2020 within the UK search trends below). Be ready to capitalise with a well optimised local search profile.

A Significant Shift To Booking Direct 
Finally, our recent study into the online distribution of independent hotels unearthed an apparent shift in the purchasing behaviour of guests during 2020.
OTAs retrenched during the height of the pandemic, ceasing to bid on hotel brands in paid advertising for first time in living memory. Now OTAs account for, on average, 41% of bookings with direct hotel website bookings accounting for the remaining 59%, representing an increase in direct bookings of 17% YoY.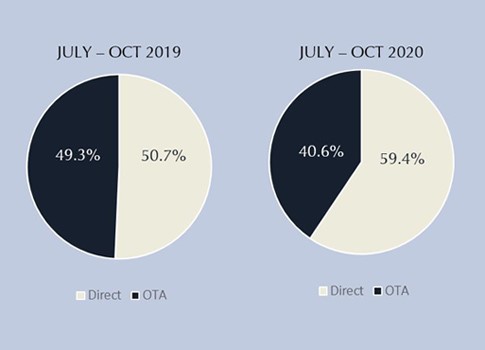 Of course this is a welcome development, but the challenge for hoteliers will be in both maintaining and growing this change in guest booking behaviour into 2021. Budgetary investment in digital marketing as well as online advertising may help to redress the balance more permanently while significantly reducing distribution costs. In addition, it would be advisable to review any 'Book Direct' benefits and incentives that you offer to ensure they feature prominently on your website and marketing messaging.
In Summary
How do you begin to predict the unpredictable? The answer is, you don't. If there is one thing that 2020 has taught us with absolute certainty, it's that there is no absolute certainty.
With such a rapidly changing market place, agility is key. You must plan for multiple scenarios – both positive and negative. Not being in a position to capitalise upon a market upturn can be as damaging as not being prepared to react to temporary travel restrictions.
Finally, we must maintain communication and engagement with guests, even while shut, to ensure a stronger bounce back. Early on in the pandemic we conducted a study that suggested that those who continued to engage their customers experienced a significantly smaller decrease in traffic than those who switched off their marketing activity altogether.
Since 2002, 80 DAYS has worked with some of the world's finest hospitality brands, helping them to drive direct sales and navigate challenging market conditions. Please get in touch if you'd like to discuss how we might be able to help you.