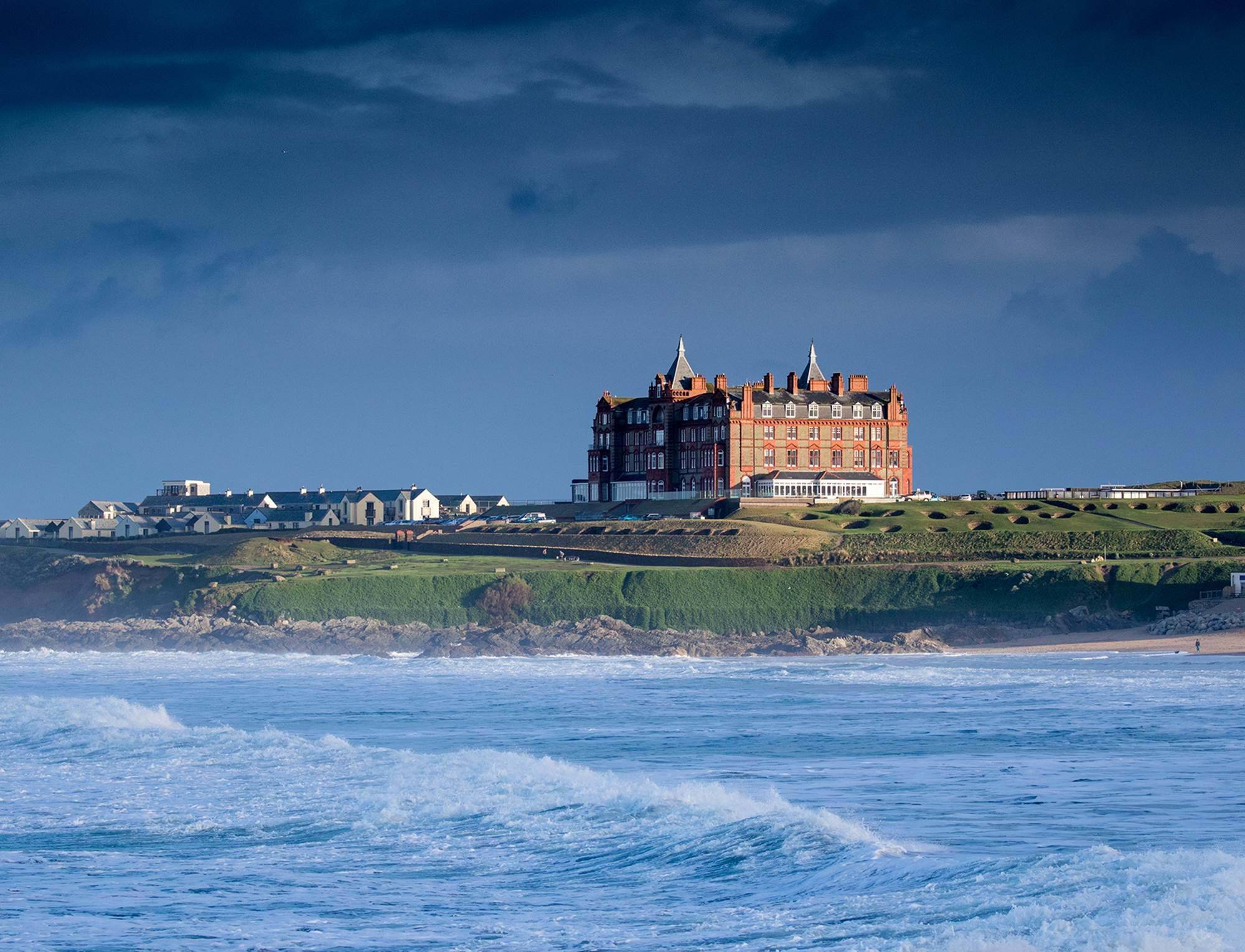 An Experience For Everyone
The Headland is a multi-award winning 5-star hotel in a rather enviable location; atop a picturesque cliff overlooking Fistral Beach in Newquay, Cornwall.
After recent multimillion-pound investment in the hotel, spa, aqua club and restaurants, coupled with a wealth of experiences on offer, this storied Cornish icon is well and truly set to shape the future of relaxed, luxurious, hospitality. But it's also a hotel with a witch history; having been used as a key filming location for the original film adaptation of 'The Witches'. 
In Conversation With...
VERYAN PALMER DIRECTOR, THE HEADLAND

DAVID GARDNER MANAGING PARTNER, 80 DAYS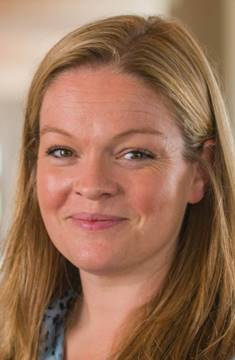 VERYAN PALMER DIRECTOR, THE HEADLAND

DAVID GARDNER MANAGING PARTNER, 80 DAYS
THE CHALLENGE
With a wide product offering encompassing 88 characterful rooms and suites, 39 beach-side cottages, spa and Aqua Club, 3 restaurants and a host of seasonal activities, The Headland presents some of the most memorable experiences to be had in Cornwall.
But how do you contain all that goodness within a website? How do you ensure it reflects your brand, your people and guest experience? And how do you ensure that your visitors don't get bamboozled by choice but rather discover exactly the experience they were looking for, as if by happenstance?
Read on.
What was the rationale behind redesigning your website?
Veryan: Our old website wasn't really performing, it wasn't tracking. We were getting a lot of feedback from guests that they couldn't really find the information they wanted. They didn't realise we had cottages, they didn't realise they could bring their dog, they didn't know where to book, couldn't find a menu, etc. This was coming from our guests, our key stakeholders, but also our internal team. We were taking so many phone calls from people who couldn't find the information they wanted, predominantly on mobile, because it was so difficult to navigate. People were just getting frustrated and our bounce rates were quite high.
David: Yes, at the time we did some benchmarking with the industry to determine if the website was underperforming and everything you noted was supported by those numbers. The only exception was the traffic levels; they were higher than average, although some of that was caused by the webcam.
Veryan: Yes, during the various pandemic lockdowns our surf cam was giving people a taste of Cornwall and a completely deserted Fistral Beach, during the most beautiful weather. We were one of the first places in the country to have a surf cam two decades ago and it's proved to be very popular. I think that rather threw you, didn't it David?
David: Yes! We had a couple of conversations before it made sense; all this traffic, but such a high bounce rate! However, once we extracted the surf cam figures we could get a truer picture and understand the story behind the data; that people were trying to engage, but couldn't. We could certainly see the headroom for improvement.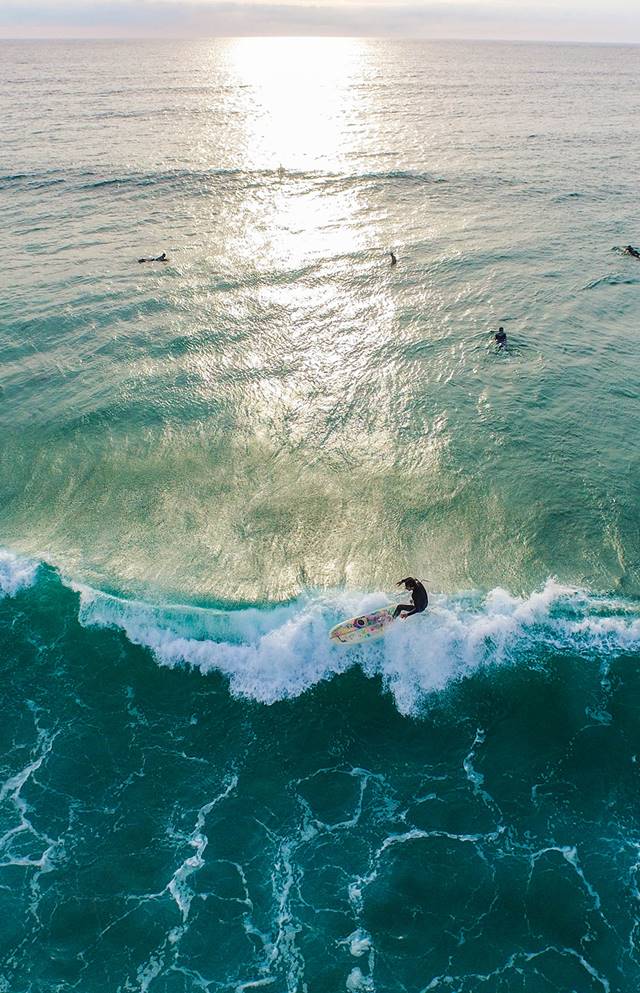 How well do you feel the new website reflects your brand?
Veryan: At the same time as we were developing the new website, we were working on updating our brand through another partner, which of course needed to be incorporated into the site.
David: Yes, it all aligned well with the launch really. When we first started talking, you were able to share the first concepts that had been developed so that really helped influence design. The key thing that we worked on together was to wrap a little bit of brand positioning around it all. We looked at all your competitors and how they were positioning themselves and what struck us was that they were all very product focused; the bedrooms, the restaurants, the amenities. No-one was talking about the more emotional connection. One of the things that came out of our conversations and reviewing the branding, was the need to talk more about the Cornish spirit, but tying that in with a 5-star experience. Putting those two things together gave us a really helpful steer on the direction of the tone of voice and overall look and feel for the website.
Veryan: I think we reached a point with the website where we didn't want to have that very formal, 5-star, look. It was much more about 'luxury lifestyle', that segment that everyone's chasing now. So, 5-star Cornwall, not formal, and more about experiencing the location, the environment. 
David: On the environment, that was one of the key things we were focused on; trying to emphasise the seasonality of The Headland and that was one of the priorities of the website, to capture the feeling of the seasons.
Veryan: Absolutely. Summer, we're lovely and busy. Autumn, Winter and Spring can be more challenging. So being able to show guests that they can have a different type of experience if they visit in Autumn, Spring and Winter was really important. If they visit in the Winter, they'll have Fistral Beach all to themselves. Trying to promote multiple visits throughout the year was very much part of the rationale behind our approach to seasonality and the design of the website's homepage.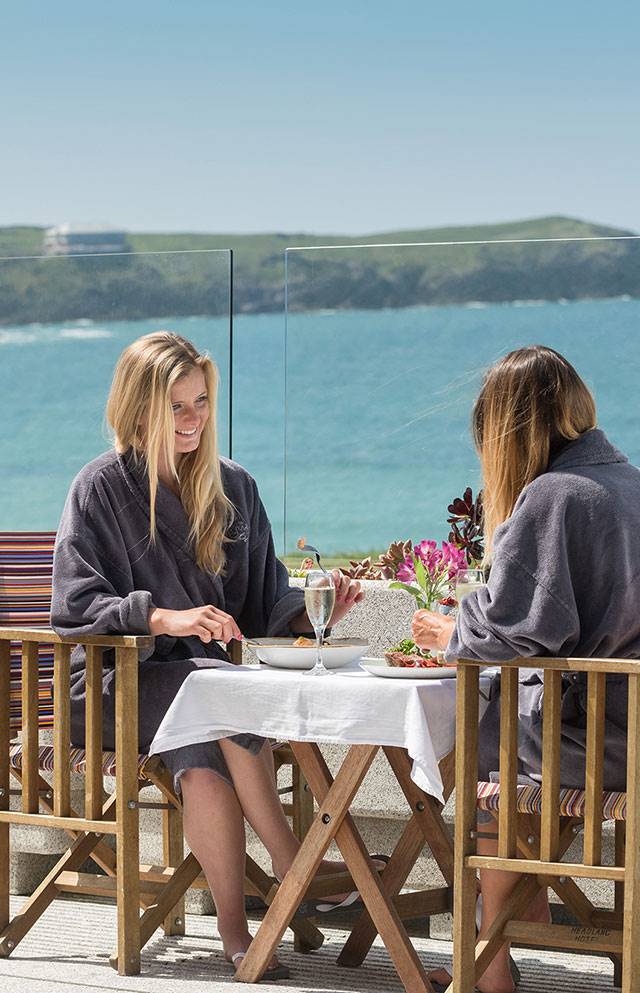 And have you seen any impact on the seasonality of bookings?
Veryan: It's challenging to say really as this is the first Summer that we're truly out of the 'COVID effect'. The last few Summers have seen hotels selling every room available without too much effort. This Summer is certainly proving to be more challenging and the cost of living crisis certainly doesn't lend itself well to our guests having multiple trips.
However, we are seeing much less of a seasonal peak in Summer. From after Easter right through to October half term, we're comfortably busy - it's a much smoother curve. We've got people who are coming for a weekend in Spring, they're coming for a week with their kids in the Summer holidays and they're coming for a midweek break in the Autumn. It's opened up people's eyes to the fact that Cornwall isn't just a Summer destination and, here's a little bit of a secret, you might actually have a nicer stay if you come off peak.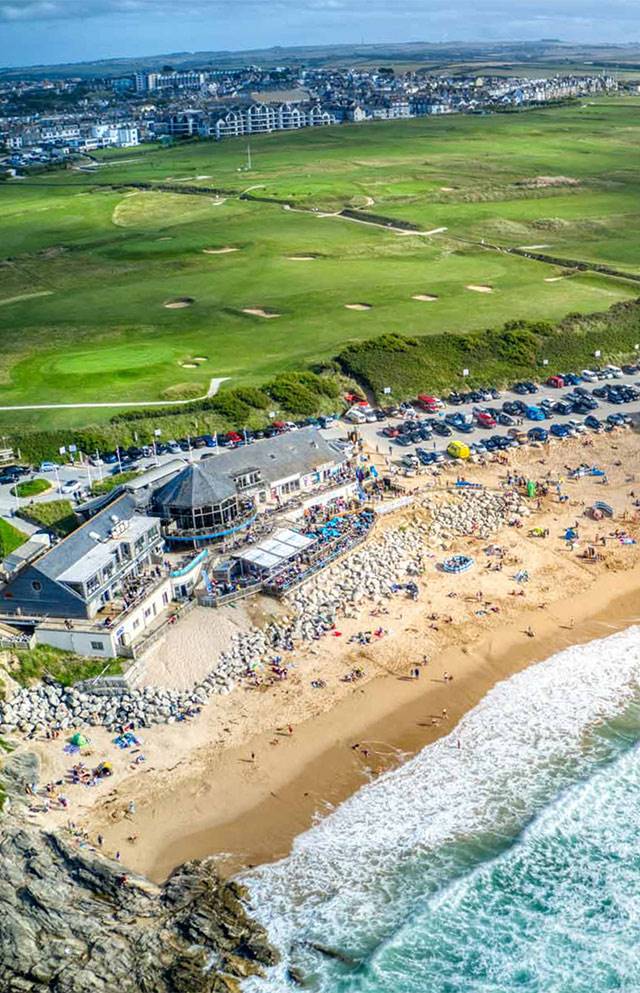 So have you seen lot of repeat guests?
Veryan: We had a lot of new guests over the COVID period. We became a 5-star property in November 2019, 4 months before the start of COVID, and we're now seeing a different demographic of guests. There are a lot of guests who will only stay in 5-star properties, who are now discovering us. We're also seeing more American business which is great.
The website has helped to better portray us as a resort style estate, with a wide ranging offering. You really can come, park up, stay for a week and never have to leave The Headland with the 11 acres and the beautiful beach below. The website has helped us develop that idea that you can visit, find time to just be, and completely relax.
David: Yes, it's certainly helped tighten up on what you're offering guests. Even in the language used like 'true Cornish escapism'. While not the only thing to mention, it's all part of the brand story that the website helps to convey.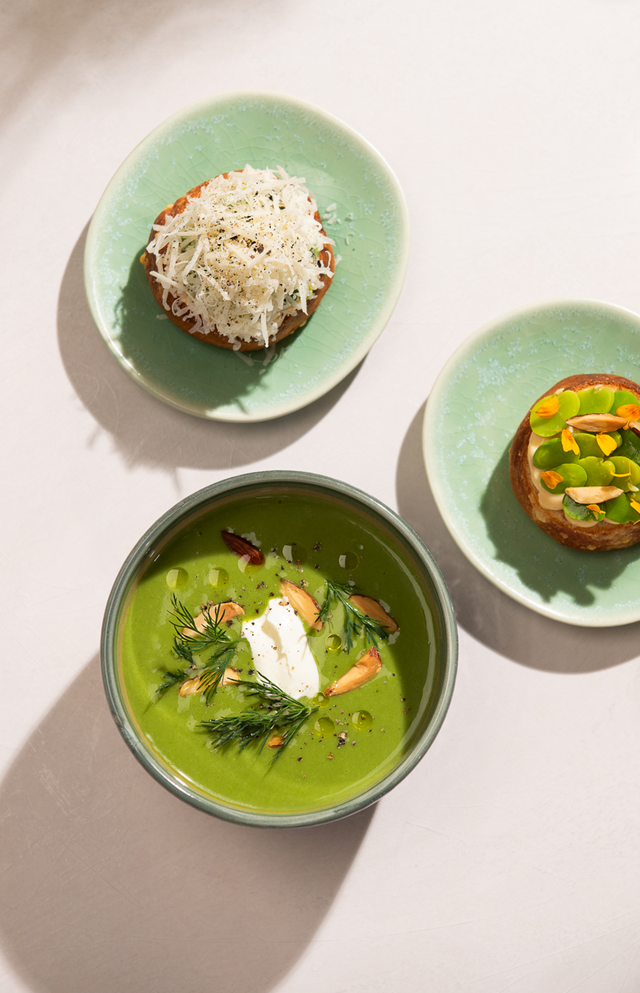 From a practical perspective, how easy has it been to keep the website updated?
Veryan: Well, we're not 'tech geeks', with every respect to those who are, so things like this can always be a little challenging. However, luckily enough I don't have to maintain my ability to update the website which is a huge plus for me. We've got a number of people who can update it and the 80 DAYS team have been brilliant at helping out if we are struggling with something. It's been a lot easier than we've ever had it before. Also, being able to review everything before it goes live has meant we've had far less spelling, punctuation and grammar errors than we did on our old website. 
David: Yes, we've got the 'tech geeks' - that's what we're here for! 
Commercially, how has the website performed?
Veryan: It has been a bit challenging to asses the true impact, because of the COVID effect. We've also been lucky for the last 2 years to have 2 relatively big TV programmes include us, which has been amazing. Even more amazingly, despite the spikes in traffic, the website didn't fall over at all, which was phenomenal. Having seen the impact on other hotel's websites when they've been on these shows, when website's have gone 'splat' catastrophically - we were really concerned! But I must say a big thank you to 80 DAYS for keeping everything stable with however many million viewers watching the TV show and visiting the site.
In terms of success, our website redesign was of course about generating sales but it was also about providing information for our guests and better supporting our team. Our reservations team don't have to repeatedly answer the same questions now. And we have a lot of guests who have quite challenging booking requirements; three generation families, big groups, accessibility needs etc. The website is now much better at helping guests discover and determine the right options and experiences for them. The calls we do receive; the guest is much clearer about what they want and that reduces the length of reservation calls quite dramatically.
David: It's certainly a much improved user experience. We took a look at the numbers and it's really encouraging to see the gains. When we compared 2022 against 2021 we saw traffic had increased by 23%, transactions were up 45% and conversion up 38%. All really positive to see.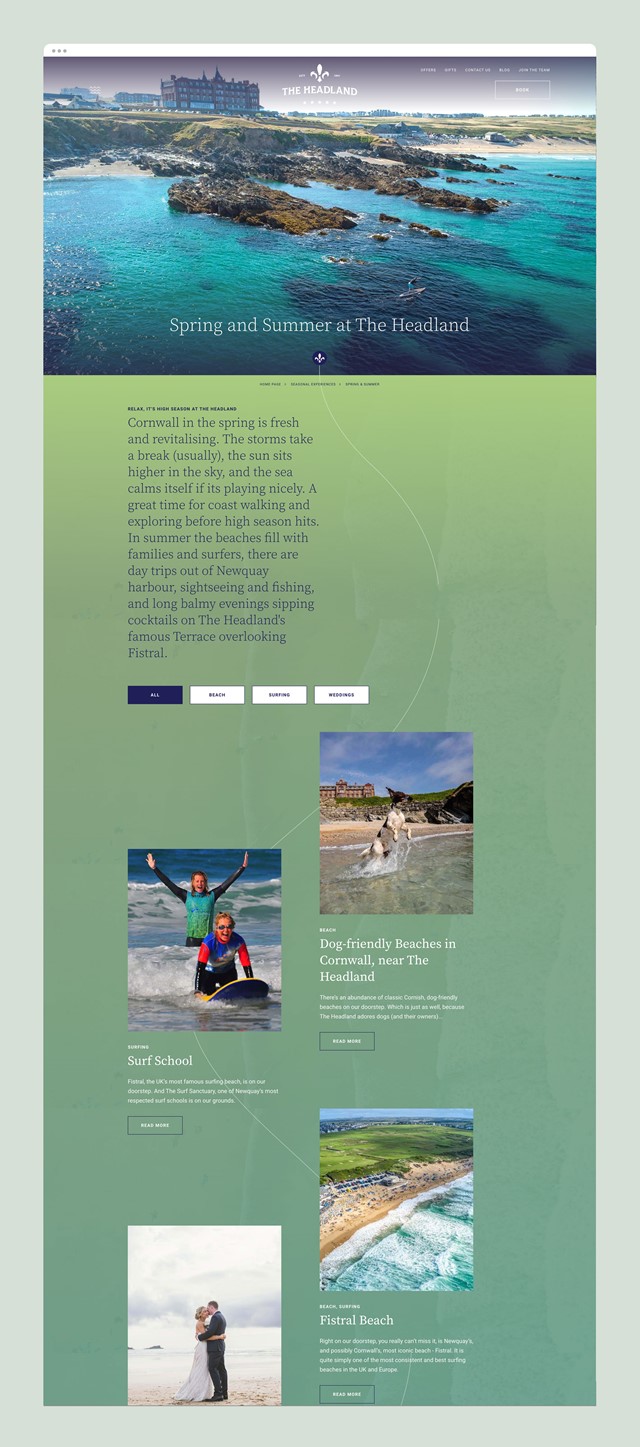 Finally, what's been your experience of working with 80 DAYS?
Veryan: From my perspective, right from the outset when we started the tender process, you were very engaging and always wanted to listen to what we were trying to achieve. Ultimately, for me to step away once the website was live, and leave our Account Manager at 80 DAYS to just run things alongside our Commercial Manager, has been really positive. Previously I've always been very heavily involved with the website so I've enjoyed being able to step away, knowing it's in safe hands.
David: That's really great to hear, thank you so much for your time Veryan.
Looking to redesign your hotel's website? We'd love to chat.