June 2022
Five insights in five minutes. Think of this as your monthly dose of distilled hospitality insights, specially selected to help shape your hotel and travel marketing activity.
But enough waffle! We've only got five minutes. What are the all-important numbers, stats and insights that should be on your radar this month?
Let's find out.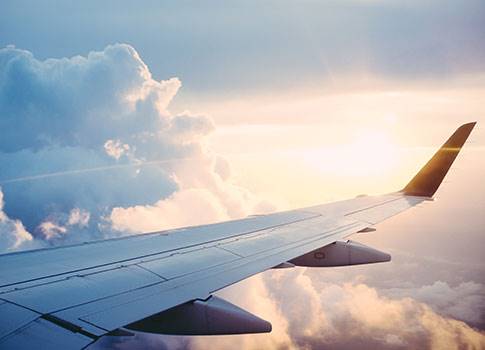 1. Travel demand soars
Key metrics from our sister company Hotel Benchmark paint a very clear picture - travel demand is soaring. 
Between January and May 2022;
Average website sessions were consistently above 10,000 per month 
Average transactions (420) were greater than the same period in 2020 and 2021 combined! (396)
Average website conversion rate is now higher than pre-pandemic; May 2022 saw global hotel website conversion hit 0.83% vs. 0.65% in May 2019
With consistent global growth in sessions, transactions and conversion, travel's recovery momentum grows. Skyscanner recently reported that 86% of travellers surveyed plan to spend more or the same on international travel than they did pre-pandemic and according to Mastercard Economic Institute's latest report an estimated 1.5Bn more passengers will take to the skies in 2022 vs. 2021.
The question now is - can supply (of both flights and hotels) meet demand?
2. Metasearch's Moment
Metasearch's effectiveness as a channel to drive direct bookings at a lower commission than OTAs (Online Travel Agents) really can't be underestimated.
Here's 3 numbers you can't afford to ignore;
Metasearch revenue was up 55% in Q1 2022 vs. 2019
It converts at over twice the rate of branded PPC
The average ROI across our client-base is currently over 16:1
It's probably more than a little obvious, but we'll say it anyway; if you're not already on metasearch, what in the world are you waiting for?
3. The return of planning ahead
Traveller confidence in booking trips further ahead appears to be returning, according to new data from Expedia. The global share of searches for EMEA travellers looking to book in the 91-180 day search window increased by 140% in Q1 2022.
Perhaps even more significantly; this is true for both domestic and international travel. As the chart below shows, while the trend is most pronounced in the EMEA region, NORAM, LATAM and APAC are also showing strong long-lead searches too.
Not only are we planning ahead, we're planning to take more holidays in 2022 too. Brits are among the most travel hungry in Europe, planning an average of 24 holiday days in 2022 (vs. 21 in 2021). Those in America intend to be a little stricter with their time - taking 14 days holiday in 2022 (vs. 13 in 2021).
How can you explore catering to longer-lead bookings with some advanced purchase, length-of-stay, offers? Perhaps offer a flexible option too and cater for those who continue to be more risk averse.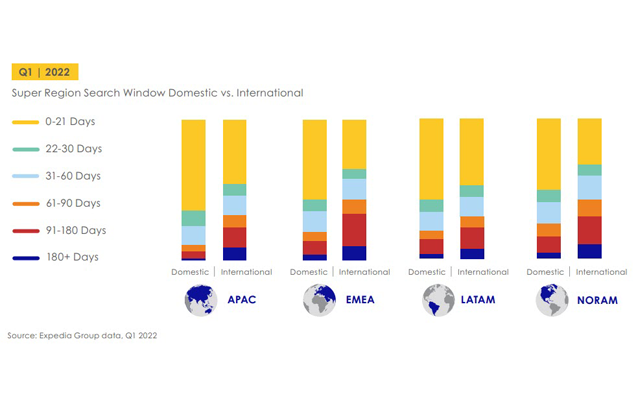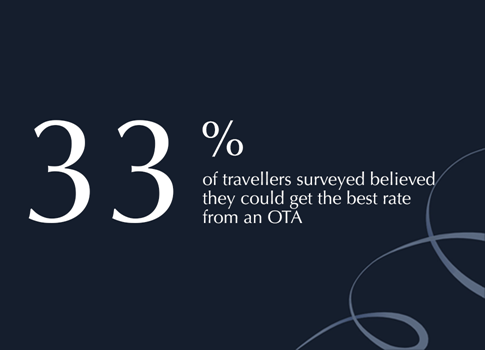 4. Cancellations & Confusion
First the good news. While corporate travel may be recovering at a slower pace, BVA BDRC's latest Hotel Guest Survey suggests that 59% of business travellers prefer hotel brand sites when booking. 
However, the same survey highlights that 25% of UK hotel guests have admitted to booking, cancelling and rebooking to get a cheaper rate - a trend that is more prevalent among business travellers. US and Chinese travellers are ever more active using this tactic at 34% and 36% respectively.
The re-booking challenge is very real and explored in great depth in BVA BDRC and Avvio's webinar 'Beware the Re-booker' - available on-demand and well worth a watch.
Perhaps even more of a painful read - 33% of those surveyed believed they could get the best rate from an OTA, with hoteliers lagging behind in 2nd place on 27%. Both of these figures have fallen during the pandemic but significantly, the percentage of travellers who simply didn't know where they could get the best rate has more than doubled.
In short, confusion reigns and it's vital you stay on top of any rate parity concerns, while marketing your direct channels as the 'home' of your best rates. Don't forget to highlight any direct booking guarantees that you may have in place too! An old, but reliable, tactic.
5. Six Hundred & Twenty Three Million Dollars
Eye-watering isn't it? That's the amount spent on advertising by travel advertisers in the United States between January and April 2022, up 43% year-on-year.
Separate to the above, two of the biggest players, Expedia and Booking Holdings declared marketing spend of $1.3Bn and $1.15Bn in Q1 2022, up 102% and 150% respectively. Or dis-respectively, if you're a hotelier trying to encourage direct bookings!
Data from Hotel Benchmark suggests that hoteliers are upping their investment too, with an increase in average PPC spend of 255% year-on-year between January and May. The good news is that they're reporting an average ROI (Return on Investment) of around 10:1 across the board.
While it's clear that increasing your investment in digital marketing is critical to maintaining presence, it's also important to note that it isn't the only answer. If you lack a clear brand position, then it will be increasingly challenging to stand-out in a saturated marketplace, no matter how much you spend.