Metasearch matters
Metasearch, metasearch, metasearch. As an advertising channel specific to hospitality, our team is never through talking about it. Relatively speaking, metasearch is a young channel in the PPC (Pay Per Click) landscape but it's a product constantly on the move and still growing, quickly.
If you're in the hotel business, metasearch should be a key component of your online advertising. In fact, it has the potential to become your new best friend, allowing you to compete directly with OTAs and drive direct bookings at lower equivalent commissions.
TLDR; get active on metasearch to increase direct bookings. Trust us, your competitors already are.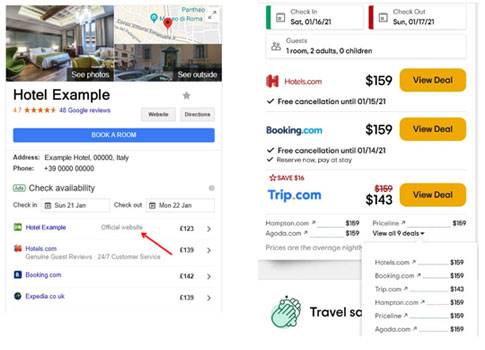 What is hotel metasearch advertising?
Metasearch is a 'direct to guest' advertising channel that connects your hotel's CRS (Central Reservation System) to major and regional meta channels, placing your best rates one click away. As advertisers, we compete for visibility and rankings in the resulting auctions, driving users from search engines and meta sites directly to a room that matches their queries. Ideally, your room.
Metasearch ads streamline the booking journey, while placing your 'official site' brand directly alongside OTAs (Online Travel Agents) who are competing to win your brand clicks. Examples for Google Hotel Ads & TripAdvisor are shown here.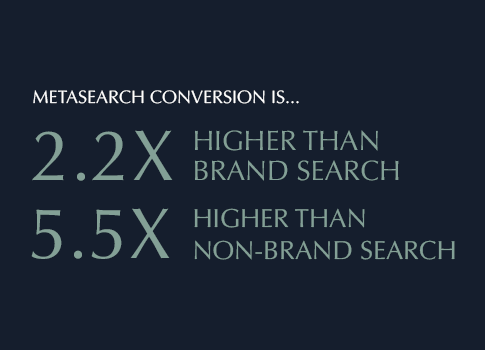 Why should I advertise on metasearch?
Metasearch is a channel where OTAs are competing alongside your local listings, whether your hotel is showing for a brand or non-brand search. Being active and successful on metasearch helps you protect your brand position while driving more traffic to, and revenue from, your booking engine. 
As hotel advertising specialists, our job is to secure your hotel bookings at a lower equivalent commission than you pay to OTAs; capitalising on the opportunities metasearch presents is a key means of doing so. The channel allows us to drive booking opportunities and increase your direct revenue share with a strong return on investment.
What's more, you don't need to take our word for it, with a streamlined purchasing journey and competitive rates, it's no surprise that metasearch is the highest converting channel for our clients, out performing search on room booking conversion rate, as can be seen here.
This is to say nothing of the clicks, impressions and auction insights that the channel drives, along with the benefits of building your guest database and promoting brand loyalty in the process. Convinced?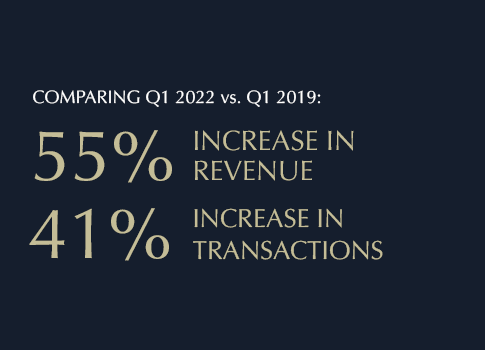 When should I advertise on metasearch?
Metasearch is more productive and profitable than ever and, as the channel continues to grow, bidding algorithms develop and machine learning benefits compound at a campaign level. Really, the time to get active on metasearch was yesterday. 
We were pleased to report the strongest Q1 we've ever had on the channel, as the return of travel booms, metasearch is helping our clients capitalise on renewed travel intent and drive record breaking revenues. In fact, our average ROI is higher now than it was in 2019.
At 80 DAYS we're driven by insight, so backed by our (free) travel trends report and continued channel growth through Q2, we're projecting ongoing strong performance for metasearch throughout 2022. 
Research carried out by our partners DerbySoft concurs, with total travel demand this year outpacing 2019, and settled in an upwards trajectory.
These results paint a clear picture that travellers are searching for their next getaway and metasearch advertising has a significant role to play in capitalising on this renewed demand.
EMEA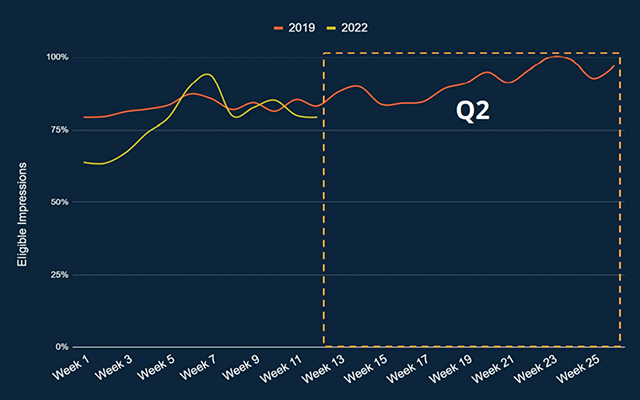 AMERICAS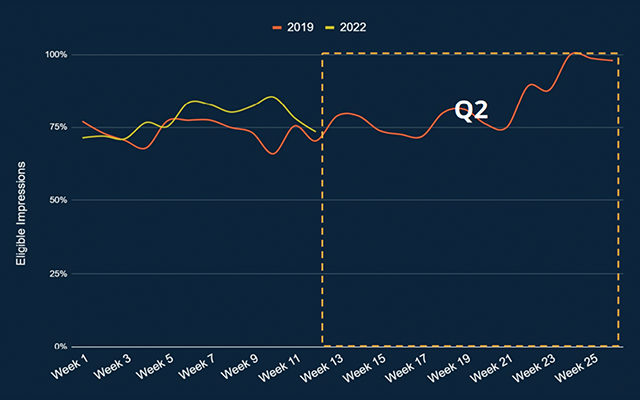 APAC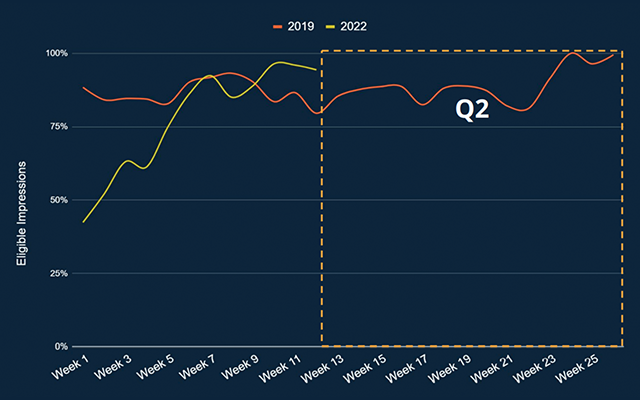 Regional projections courtesy of our partners, DerbySoft.
How can I get started with metasearch?
At 80 DAYS we offer a fully managed metasearch solution, working with our established connectivity partner DerbySoft to deliver best-practice implementation, campaign delivery, optimisation, and regular reporting. 
We set high targets and always aim to exceed them, working closely with you to identify opportunities for improvement, ensuring you're getting the most out of the channel. 
Whether you're new to metasearch or just looking to make a change, speak to our team to find out more about our services.
Ready to maximise on metasearch?