Social Media For Hotels & Travel Brands
The hospitality industry is a pretty sociable affair so it probably goes without saying that we're a friendly bunch. But we said it anyway, because we're chatty too.
Our social team are well-versed in auditing, strategizing and engaging with audiences on all manner of social networks. Oh, and Facebook accepted our friends request. We're a Facebook Agency Partner which gives us (and you) fast-tracked support, dedicated account management and exclusive early access to new features.
Thumbs up!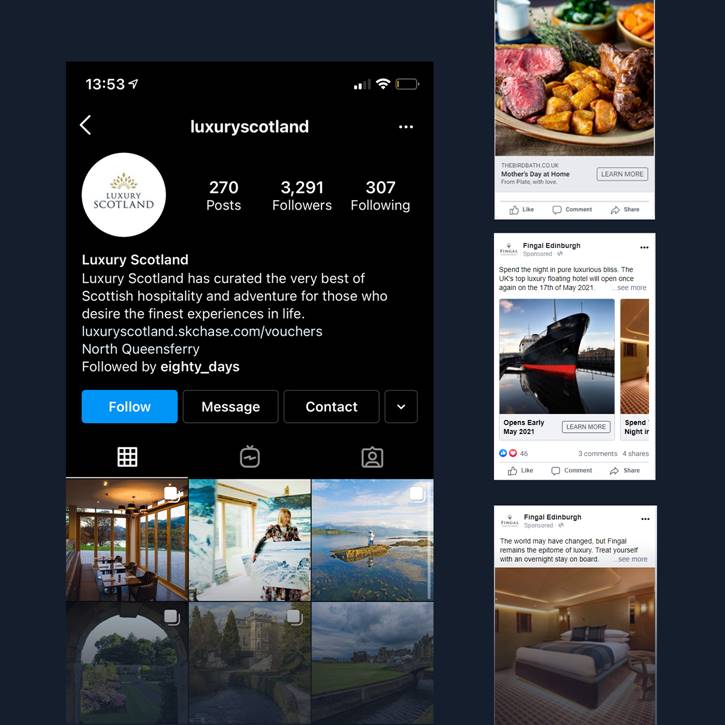 SET UP & STAND OUT
Whether setting up new social profiles, or auditing and adding shine to existing ones, we always follow best practices and have your brand values and tone-of-voice front of mind.
And with extensive knowledge of what 'good' looks like, we can help benchmark your current performance on social media, or set targets for a new profile or campaign.
Having worked on the social media accounts of some of the world's leading hospitality brands, we instinctively know where to focus your attention to turn audiences into advocates.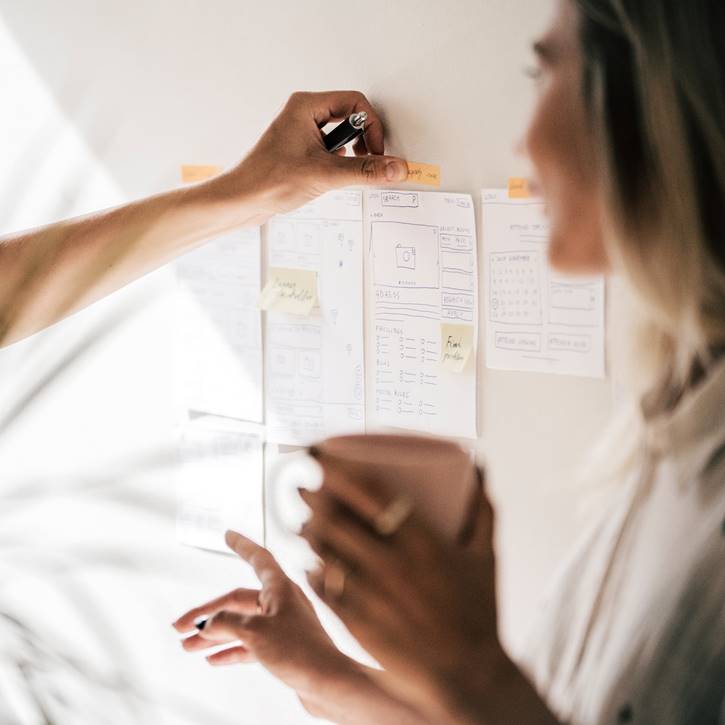 SOCIAL MEDIA STRATEGY
To Tweet or not to Tweet? We can conduct an audience audit to help understand their social behaviours, when they are most receptive to posts, how often they like to see your status updates and which networks they're most active on.
Another vital part of a successful social media strategy is planning the content you'd like to share. A cross-channel content calendar ensures you present a consistent marketing message, whether it's in TikTok or a table menu.
We help hospitality brands devise social media strategies to drive audience growth, engagement, brand advocacy and both lead and revenue generation. But ultimately, we help brands befriend their customers.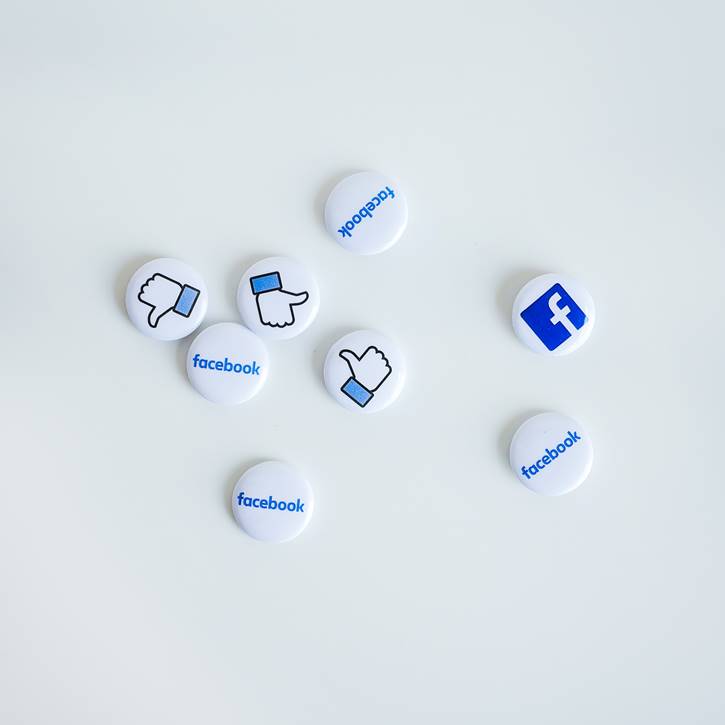 WE CREATE EXCITEMENT
Buzz, excitement, word of mouth. Call it what you will, it's importance within social media is immeasurable. Actually, it is measurable and we know exactly how to report on success. But anyway, we offer full social media management, posting on your behalf and creating the excitement that inspires lookers into bookers.
Whether it's promoting a property opening or injecting a new lease of life into an established profile, our team will dig deep to unearth the stories that your audience wants to hear. And we'll hear your audience too, using advanced social listening tools to help create content that appears as though it was written just for them. Because it was.
We also offer fully outsourced community management, cultivating a healthy group of advocates and prospects, while always staying true to your brand. 'Haters gonna hate', but our team will ensure any negative comments are moderately professionally in an open, friendly manner to maintain an engaged community.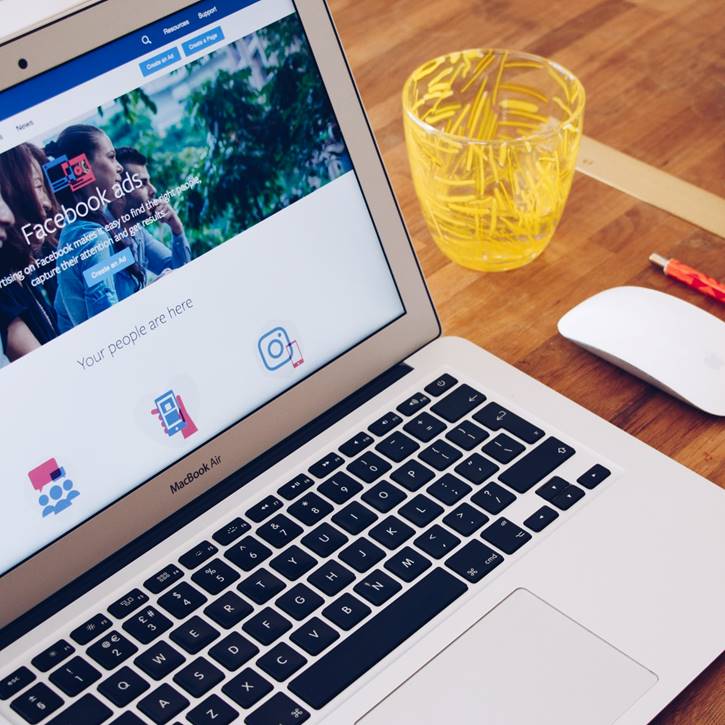 SOCIAL MEDIA ADVERTISING
If you can't get it for free, sometimes you have to pay for it. Our team has extensive experience in helping hospitality brands grow their social media following using paid social media advertising.
Depending on your objectives and target audience, we can help you to determine the best social networks to use, whether to target new or existing customers and what creative campaigns will get the best response.   
Targeting potential new superfans across Facebook, Instagram, Pinterest, LinkedIn, Twitter and the many other networks, we'll ensure your social media advertising budget drives strong results.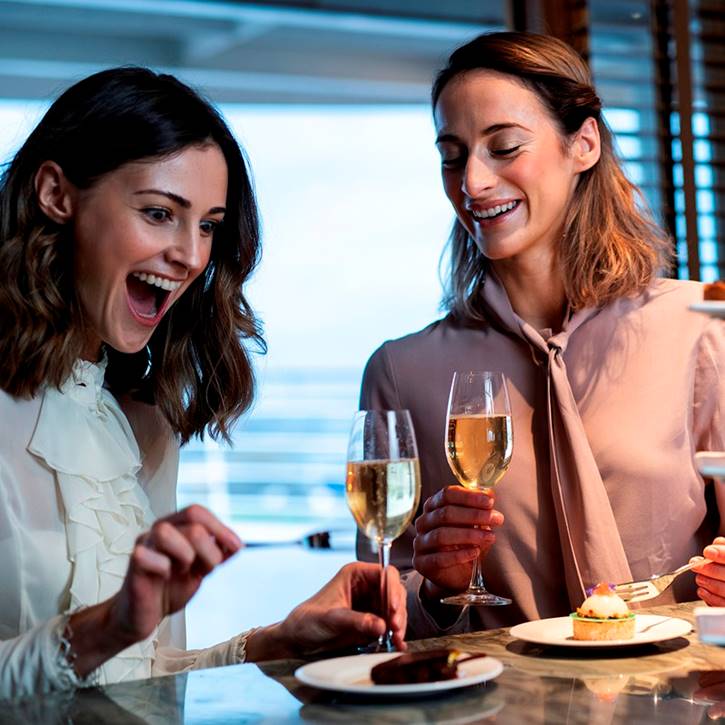 STOP, COLLABORATE & LISTEN
Collaborating with a social media influencer can be an incredibly powerful way for your hotel to gain brand awareness and bookings. However, selecting which hotel and travel influencers to partner with can be pretty challenging.
Before you give away a free stay, we can help you to review the reach, relevance and authenticity of an influencer. We'll review their following and engagement rates to ensure they're genuine and evaluate whether it might be worthwhile to work with a few smaller (micro) influencers, rather than a single influencer with a large following.
Finally, and perhaps most importantly, we'll work closely with you to advise on whether an influencer aligns with your brand values. Because nobody wants a PR disaster on their hands.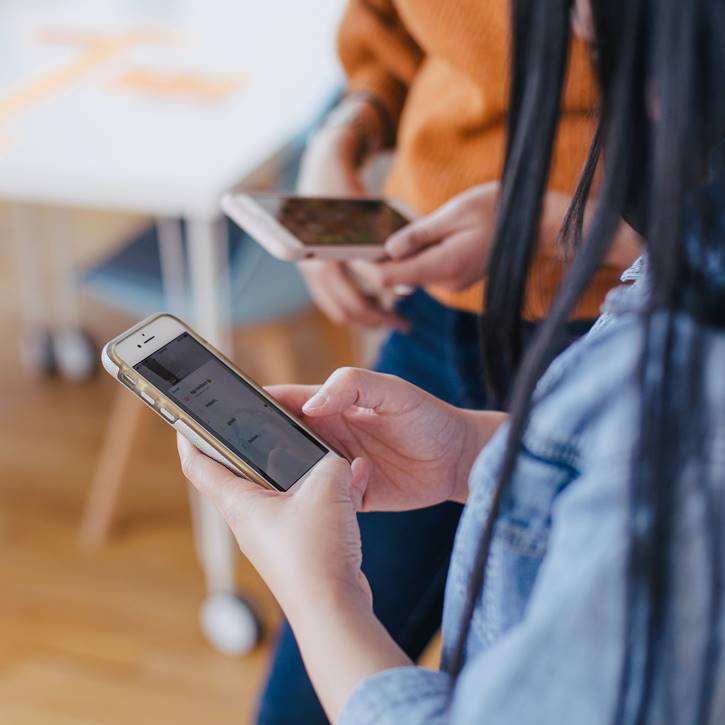 SOCIAL MEDIA TRAINING
We like to share. Our team is happy to conduct training workshops on all aspects of social media marketing, both organic and paid. We'll even provide cake.
We work with many of our clients' in-house teams, providing social media training and support, or simply acting as a sounding board for ideas.
For comprehensive social media training, from how to take incredible Instagram worthy photography to running your own paid social media advertising campaign, follow us.